How To Start Your Own Blog – Step By Step
Are you a mom that is looking to make some extra money?  Or maybe you just want to be able to document your life as your kids grow and do funny things!
There are so many reasons for you to start a blog!
If you are still on the fence and want to read more about what blogging can do for you, read my post "Why Start a Blog?".
So let's get started!
There are sponsored links on this page from which I may get a commission at no added cost to you.  For more information, please read my Privacy Statement.
Why Start a Blog?
Different people start blogs for different reasons.  I started mine to make money from home.  Others start blogs to sell crafts, have a creative outlet, or raise awareness about something.  This section is just a quick recap of what I talk about in the post "Why Start a Blog?".
If you are ready to start your own blog, then you also want to make sure you are prepared for what is to come.  Blogging can be a challenge.  People run out of ideas to write about all the time.  Sometimes they decide that they want to write about something completely different, or they realize they could make more money writing in a different niche.
So before you start…
Before you start, I want you to think about why you are starting this blog.  What does it mean to you?  Are you trying to help people?  Sell something personal?  Make some money?
Now think about what you are good at.  Do you like crafting, sewing, cooking?  Marketing, social media?  Are you good at them?  Could you teach others how to be successful at them?
What do you want to gain from this?  Satisfaction of helping others?  Money?  Awareness?  Personal outlet?
From these questions, shape an idea about what you want from your blog and where you see it going.
Finding your Niche
The questions above are just some of the questions you need to answer in order to find your Niche.  What is a Niche?  It is the narrowed down area that you want to gear your writing toward.  Are you going to have a site that is personal experiences from your travels? Or maybe your quest to find the perfect outfit?  Will you give advice about how to do something unique or special?
Finding a niche is important because it allows you to know exactly who you are writing for, what they want or need, and how you can affect them through your blog.  Instead of just writing about sewing, you could narrow it down and write about sewing outfits for little girls.  Then you would go into the different categories of little girl outfits like dresses, rompers, sleepers, and so on.  Knowing what you want to write about, who your audience is, and what they need or want is how you will grow your blog.
Once you have thought of a niche, try thinking of around 25-50 posts that you could write in that niche.  Doing so will give you an idea of whether there are enough things to write about.  If you can't think of that many, you may want to head back to the niche drawing board or expand your current niche a little bit.
Domain Name
After you have figured out what you want to write about, then you can create a domain name.  You want something that is reflective of both your own and your site's personality.  Is it fun and whimsical?  Real and factual?  Do you want people to understand what your site is about before they get there?  Or create intrigue that makes them want to read more?
Once you have written out a few options, then you can get your domain name!  (You need to have a few options in case one or more of them are already taken by someone else.)
You can buy just your domain name on a site like Go Daddy.  But I would recommend buying it from an actual hosting service where you can get everything you need…including your domain name.  With a complete paid for hosting service, you get website hosting, a helpline, a specific amount of data for your site, and your domain name all in one place.
Hosting Services
Disclaimer:***There are sponsored links in this section for Siteground.  If you click the link and make a purchase, I will receive a small commission with no added cost to you.

Now that you know what niche you want to write about, and you have a few domain name options, you can start to get more serious about how to start your own blog.  If you don't know much about blogging, then you probably don't know much about hosting services either.  Do some research, there are 100's of hosting services out there, but they each cater to different needs.
Most mom blogs that I know of either use Siteground or Bluehost for their hosting services.
A hosting service is a company that sells you space on the internet for you to start your own blog.
The benefits of having a hosting service are that they pretty much set up all of the technical stuff on the back end that you don't know how to do.  They set up your domain name, your DNS servers, give you a certain amount of internet space for your blog, and allow you to download things onto that space to make your website the way you want it like WordPress.
We will get into WordPress a little later.
Your hosting service sets up an email account associated with your website, and they also provide services for questions you may have when you are trying to figure out how to start your own blog.
Who to choose for your Hosting Service?
This is a tough question.  Like I said there are 100's of services out there.  But I can narrow your mom blog down to 2 possibilities.  Bluehost or Siteground.
There are free website hosting services out there which are great if you want to have a personal blog that is more like a journal for you.
But if you want to make money through advertisements, creating an online store, or through affiliate marketing, then you really need to pay for hosting.  The options that paid hosting services give you are not even comparable to the free sites.
But that is not even the biggest part.  The biggest part about paying for hosting services is that you actually OWN your site.  That means that nobody can shut it down but you.  If you are on a free site, then you don't own anything.  If the free hosting service feels like shutting you down, they have the right to do that.
Reasons I like Siteground
I choose to pay for my hosting service.  The web hosting service that I use is Siteground.   I chose Siteground for 4 main reasons.
Siteground gives you a lot of data to use for your site.  That means you get a lot of space on the internet to store all of your blogging necessities.
They have 24-hour service providers that you can call if you have questions (even in the middle of the night).
The cost is only $3.95 per month.
Your domain name is included in the price of the plan if you sign up for 12 months.  (I recommend 12 months for the lower price of $3.95 per month.  The price for less than 12 months is $11.95 per month…big difference!)
You do not even know how many times I had to call the helpline in the beginning.  It was such a huge help.
I was new, had no website building experience, and yet I had a vision for what I wanted.  The helpline at Sitegound helped me out SO many times and helped me make my vision into a reality!  If a Biologist from Cincinnati with no coding skills can do this (yeah, that's me!), then anybody can.
Ready to get started with Siteground?  CLICK HERE!
If you need more help starting your own blog on Sitground, you can view the quick 6-minute video below on how to set up a Siteground account:

Yup!  It only takes 6 minutes to get set up!
Start your own blog—Mission Complete!
When you are finished, sit down for a minute and take in the fact that you have just taken the first step to start your own blog!
Now you are ready to start writing about all of those things you want your blog to be about!
Congratulations!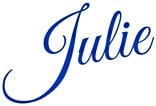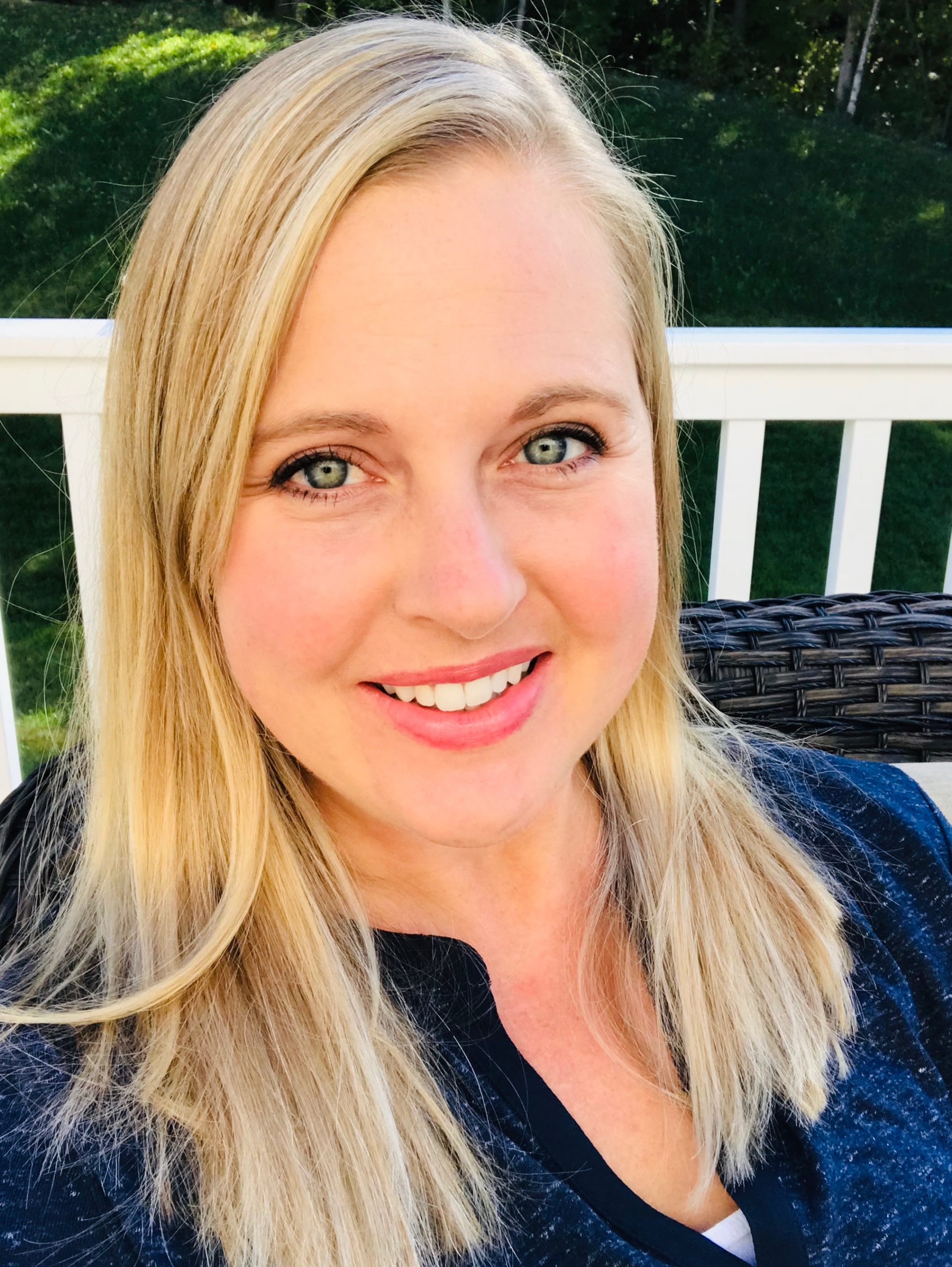 As a stay at home mom myself, I have found ways to keep myself sane and organized while loving what I do …be home with my kids!  After 14 years of being home, I realized other moms may benefit from some of the tips and tricks I have learned over the years.  Join me to learn ways to manage your home and life as a stay at home mom so you can make time to enjoy the best part…family.  Things I love…feeling motivated, Harry Potter, being outside, and digging deeper into my life and my family's life in order to make it better.  I have a Degree in Biology and am also a freelance writer.