One thing I always have to be conscious of is money. Being a Stay at Home Mom and living on one income can be hard. So I try to make money wherever I can!
But that doesn't mean I want to get a job! No, I like my freedom. Even now that my kids are in school all day, I like being able to get things done at home. I like not being rushed on the weekends and when everyone gets home from school or work.
Making money from home is a great option for anyone looking to have more flexibility and freedom in their life.
That is one of the reasons I started my blog. I figured if everyone else out there could make money, then so could I.
The best part is that all of these programs are free to sign up with the exception of the SiteGround hosting. So here are some ways that I have made money from my blog in the first 3 months!
Affiliate Disclaimer:
There are affiliate links on this page. That means that if you click on a link and make a purchase, I will get a small amount of money from that purchase with no additional cost to you.

Ebates is one of my favorite places to make money. It is also one of my favorite browser accessories. Each month just by using Ebates when I make purchases from places like Amazon, Macys, and even CVS or Walgreens, I can make money.
Last month I made around $25 just by going to sites through the Ebates site first. The best part is that it doesn't really take any extra time.
Add blogging into the mix and it is a whole different ballgame. When people click on the Ebates link on my site, I earn $25 for the referral and the referee (I think that's what they are called) automatically gets $10 if they sign up! It's a win-win!
So, if you want to start off with $10 in your Ebates account that you can use on anything (becuase your money comes as a check in the mail!)
Then sign up for Ebates by clicking the link below!
It is ABSOLUTELY FREE to sign up!

Swagbucks is similar to Ebates but has other options to make money like games and surveys.
Another difference is that you earn "Swagbucks" instead of getting an actual check in the mail. But, you can trade your Swagbucks in for gift cards that you can use at places like Amazon.
All in all, I make less each month here, but I still make a little. I would say I average around $5-$15. Hey, every little bit counts.
Now add in the blogging. If you add your Swagbucks link in your blog and someone clicks on it and signs up for an account, you make money. You can earn 10% of the amount they purchase for the life of their account.
Plus, for signing up, the reader gets an automatic $10. Again, it's a win-win!
If you need $10 today, it is ABSOLUTELY FREE to sign up for Swagbucks! So just click the link below!
ADSENSE
I love blogging. It is a great creative outlet for me. It also helps me process when I am feeling overwhelmed.
Unfortunately, just straight up writing cannot make a whole lot of money by itself. So I add ads through Google Adsense. I made about $4 this month through Adsense.
Hey, I still make money! Hopefully next month I can double that!
I would recommend you putting some kind of advertising on your blog if you want to make even a little bit of money!
If you are looking to start a blog, I absolutely and wholeheartedly recommend Siteground as your hosting service.
In the beginning, things are confusing and you really need to make sure there is someone who can help you get your site up and running.
Siteground has a 24/7 helpline that I have used on numerous occasions. The advice is free and the people are always helpful and friendly.
Siteground offers quick and easy website setup, smooth website transfer, managed WordPress installation, and right now they are throwing in free domain names with every account signup!
Yeah, I had no idea what all that meant either 3 months ago! But trust me it is all really good when you are starting a blog!
The sign up is only $3.95 per month which is way lower than a lot of the other hosting sites. Plus, if you use some of the sites I use for referrals on your blog, you will make that money back in no time!
Passive income is such a great way to go! I make money by referring people to Siteground and I have made $50 in three months by doing this!
If you want to sign up for Sitground as your hosting service, you can click the link below!
ShareASale is an affiliate program for bloggers or anyone just trying to earn some extra cash.
If you sign up for the ShareASale program you have access to hundreds of merchants to work with to make money by promoting their products. They provide links, banners, and discount codes.
They have merchants like Gymboree, Crazy8, and Fanatics. I only make $1 for referrals from this site, but it still works! I made $5 this month through referrals and $25 through affiliate links.
ShareASale is a great way to make money through affiliate marketing, so sign up for an account today…it is free!
VigLinks is a great site that works a little differently than the traditional affiliate sites.
To make money with VigLinks, you can put their Market Button" into your favorites bar and check just about any product on the web to see if it is affiliatable through your Viglinks account.
I am telling you, it makes thing SUPER simple! If you happen to be browsing and realize something would be great in one of your posts, you can easily find out if it is part of the program just by clicking the button.
Viglinks promotes big companies such as NIKE, ASICS, Amazon, eBay and more. I make 10% of the profits from people I refer, so this month I made about $300!
As with most of the things on this list, it is FREE to sign up! So you have nothing to lose, sign up today!
Flex offers is the last affiliate site I am going to recommend. Are you wondering why I have 3 different affiliate sites?
Well, it is because they all represent different stores. In order to find the affiliate links I am looking for, sometimes I have to search my different affiliate sites to find it.
Flex offers has stores like JCPenney, DKNY, and Lowes. I made about $100 through this site with referrals and affiliate links.
Again! It is FREE to sign up, so sign up today and start making money with your blog!
Tailwind is essential for anyone starting a blog. In three months, with the help of Tailwind and it's tribes, I have grown my Pinterest account from zero to 14.1K viewers!!
I started off with the free trial period, but I upgraded to the Plus, because it is such an integral part of my blogging and driving traffic to my site.
This is what you get if you sign up for a free Tailwind Trial…
"…this trial lets you schedule and publish up to 100 Pinterest Pins and/or 30 Instagram Posts before you need to decide if you want to pay for the Plus plan. This free trial also includes 5 Tribes to join and 30 Pins to submit to those Tribes. Whether that lasts you 7 minutes or 7 months is up to you! We usually find that once you've used up the given Posts, it's pretty clear how Tailwind can help you out.
During your trial, you'll also have free access to the following Pinterest Reports: Brand Profile Performance, Pin Inspector, Board Insights, and Monitor Your Domain and following Instagram Reports: Brand Profile Performance, Post Inspector. At the end of your trial (or earlier, if you so choose), you can upgrade within your dashboard to start your paid subscription to Tailwind. "
I am telling you from experience, that Tailwind is a must-have for anyone who starts a blog. If you don't use tailwind, then pinning things to Pinterest for your posts will seriously take over your life!
Tailwind does your pinning automatically when you schedule them so it is a HUGE necessity!
So, the trial period is free! So why not try it out and see if it can help you!
The World's Best Automated Proofreader
Grammarly and a blog go hand-in-hand! When I get a blog idea in my head I usually start typing so fast that I make tons of errors. I would say my average error rate is around 20 words per post!
If my posts were always hard to read because of all the errors, then I wouldn't have anyone revisiting my site to read my posts!
Grammarly makes sure that my posts are error free and easy to read. Overall, Grammarly is a very simple tool that makes a huge difference in my blogging! And Grammarly is also FREE to sign up. They have options to buy big packages that help you with your actual grammar, so if you need that then it is there. But truthfully, you will probably only need the basic free package.
You can sign up for FREE! So just do it! It will make your writing better!
Well, I truly hope this helps all of you make some money with your blog this month or at least get started! It can be an awesome way to make passive income.
Thanks so much for reading!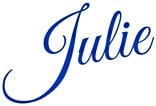 P.S. I just posted a great gift guide for kids ages 8-12. OR, if you are looking for ways to save for Christmas, check out my post about ways to save for Christmas all year!
This post was proofread by Grammarly!