Reading to your children from an early age is such a wonderful thing.  It can help them develop a love for reading that will last a lifetime, but there are other benefits of reading to your child as well.
READING CAN CALM A CHILD
I am sure you have had nights when your child is just bouncing off the walls before bedtime!  When a child needs to calm down, a book read by mom or dad could be a great way to do this.
Every child loves cuddling with mom and dad.  A child experiences so many sensations through that act of cuddling such as acceptance, reassurance, and relaxation.
The sound of mom or dad's voice is a sound that your child has heard since they were in the womb.  Your voice is soothing and peaceful to them.
When we read to our children in a one on one situation, that cuddle time and the sound of mom or dad's voice allow them to be able to relax and calm down.
Reading to your child before bed can be a great addition to your nightly routine.

READING CAN INCREASE IMAGINATION AND COMPREHENSION
Unlike electronics, a good book forces a child to use their imagination and use senses other than their eyes.
Books allow your child to hear descriptive words and form an image of their own in their minds.  It broadens their senses and helps their mind expand into places that are not possible in the real world, developing their imaginations.
Listening intently to the words in the book will help them understand our language and concepts better so they can comprehend stories and informational text better in the future, like in school.
You should try to read to your child or have them read to you if they are old enough, for at least 15 minutes a day.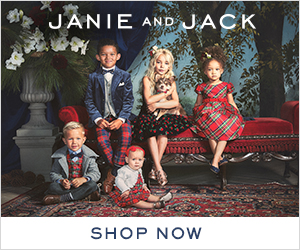 READING CAN MAKE A CHILD SMARTER
Whether you are reading to your kids or they are reading on their own, their brains are growing.
Books help increase a child's awareness of spelling and how words in our language are said properly.
Reading will also expand a child's vocabulary by exposing them to words that they may not have seen or heard before.
Sometimes a book can be good for helping a child through a problem.  It may help them deal with a bully or something bigger like the death of a loved one.
A good book can take your child back to the times of cowboys where they may learn about what it was like to live out west or into space as an astronaut where they learn about the moon.
GOOD WAYS TO GET YOUR CHILD INTO BOOKS
Keep Them Age Appropriate
Whether you are reading to your child or your child is reading on their own, make sure that the subject of the book is something they can understand.  If it is over their head, they will get frustrated and want to stop reading.
If you like this post about reading to your children and would like to see more, sign up to stay in the survival loop!
Find Something That Interests Them
When kids are very young, some good suggestions are books that play music or sounds, books with textures, bright colors, or shiny things.  As they get older, you will find that they gravitate toward certain interests.  For instance, if they love superheroes, that would be a good place to start.  Some other genres to try are sports, animals, cars, or dolls.  My mother-in-law always gave us books with the kid's pictures pasted into them.  I cannot find them at stores anymore, but I found a great site (Read Your Story
) that does this digitally and they are so cute.  My kids always loved seeing themselves in their books!
Relatable Stories
Make sure your child can identify with the character in the book or the situation that is occurring in the book.  If you are using it to teach something, like potty training to your son, you may want to make sure the character is a boy.  Or maybe find a character that he just loves, like ELMO.  Just like we have idols, so do our kiddos, and they love to read about them!
SOME FAVORITES:  FROM OUR FAMILY TO YOURS
I wanted to give you a list of some of my children's favorites because sometimes it is hard to get started buying books when there are so many to choose from.  I have divided them into ages, but not gender, so you can decide for yourself what is or is not appropriate for your children.
AGE 0-3 YEARS
Touch and Feel: Farm (Touch & Feel)
Tabbed Board Books: My First Numbers: Let's Get Counting! (Tab Board Books)
AGE 3-5 YEARS
Pete the Cat: I Love My White Shoes
The Monster at the End of This Book
Pinkalicious: 5-Minute Pinkalicious Stories: Includes 12 Pinkatastic Stories!
5-Minute Marvel Stories (5-Minute Stories)
Fancy Nancy and the Quest for the Unicorn
AGE 5-8 YEARS
Magic Tree House Boxed Set, Books 1-4:

The Boxcar Children (The Boxcar Children, No. 1) (The Boxcar Children Mysteries)
Magical Holiday Boxed Set: Rainbow Magic Special Edition
Moldylocks and the Three Beards: A Branches Book (Princess Pink and the Land of Fake-Believe 1)
Little Red Quacking Hood: A Branches Book (Princess Pink and the Land of Fake-Believe 2)
AGES 8-12 YEARS
Harry Potter and the Sorcerer's Stone
Molly's Story: A Dog's Purpose Puppy Tale (A Dog's Purpose Puppy Tales)
The New Captain Underpants Collection (Books 1-5)
The Never Girls Collection 1 (Disney: The Never Girls)
Smart Kids Sharks: with more than 30 stickers
Thanks so much for reading!  If you liked this post and want to see more, please sign up for my newsletter!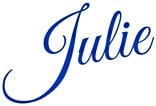 P.S.- Here are some more posts you may want to read!
How to Instill a Growth Mindset in your Children
Organize Your Home – Get Organized Series Part 2
6 Easy Ways to Stay Healthier this Fall and Winter