Best Pool Gifts For Mom This Mother's Day: Unique Ideas
Looking for the best pool gifts for mom?  Then you are in the right place.  As the daughter of a pool owner, I know exactly the best gifts for your mom.
Whether it is Mother's Day, your mom's birthday, or you just feel like getting her a pool gift, these gift ideas will help you show mom you know what she loves at the swimming pool.  
And when you are finished here, you can also check out my "Best Pool Gifts For Dad" article!
Best Pool Gifts For Mom
1. Best Pool Bag
One of the best pool gifts for mom is a pool bag. This Bogg Bag is the perfect gift for the fashionable pool mom. Not only does this bag make her the cool mom at the pool, but it is also an must-have item for the beach due to its light-weight structure and easy to clean material. Plus the holes in the sides help sand fall right out.
---
You know mom, she wants everything to look fantastic both day and night, even her pool. Which is why I love these Lantern Bluetooth Speakers as a better way to light the night than landscaping lights. It is a musical light that will make spending time by the pool full of ambiance for mom. Oh, and did I mention they are also waterproof?
---
Creating a good time around the pool for both mom and the rest of the family is easy with this Bose portable speaker. The sound quality on all Bose products is fantastic…and this speaker is no exception. And when mom is finished at the pool, she can take it to the beach, the park, or wherever else she wants to listen to music because it's small, compact size makes it perfect for just about any activity.
---
As much as us moms love the sun, we all know that 20 years from now our skin will pay for it. Which is why having a stylish hat like this Panama Straw Sun Hat is an absolute must! Not only does it look great, but it breathes and keeps your head cool. It can also be folded and packed so mom can also wear it on vacation by the pool.
>>> Buy This Cute Hat On Amazon
---
The long walk down to the pool in your bathing suit can be embarrassing, especially if you have company over. So make sure mom has one of these super cute and stylish Kimono Coverups! The material is lightweight, making it flowy, airy, and perfect for the pool. Plus all the kimonos come in loads of designs and colors, making it one of the best pool gifts for mom.
---
This particular cooler table was created for Hot Tubs, but I have no idea why people wouldn't want it by their pool. As your mom sits and relaxes, watching the kids swim, she can pool a cold beverage right out of the cooler table beside her. Talk about getting some down time! This table is easy to put together and has an adjustable height, making it perfect for any poolside gathering.
>>> Buy this Cooler Table on Amazon
---
I don't know about you, but having those citronella buckets sitting on all the tables by the pool is not my idea of good looking pool decor! Especially when they fill up with water and bugs (yuck!). Instead, grab these super cute Mosquito Incense Holders to place around the pool and keep bugs and mosquitos away! There are three different colors, but yellow is by far my favorite for mom!
>>> Buy Mosquito Incense Holder On Amazon
---
When you have a pool, you are always entertaining and taking food out to the pool. Which is why it is fun to have pretty serving trays to use. These mother of pearl inlay serving trays will be beautiful anywhere, but the handles make them perfect for transporting food to the pool!
>>> Buy Serving Trays on Amazon
---
Nobody wants warm cheese slices by the pool. Or warm vegetables and dip for that matter! That is why I absolutely LOVE this Chilled Serving Caddy for serving food by the pool. It keeps food cold, therefore making it safer to eat. But it also has a closable lid which means those nasty flies can't get anywhere near the food!
>>> Buy Serving Caddy On Amazon
---
Of course mom is going to want to have dinners by the pool. What a relaxing way to spend the evening. And to make dinner even more fun, opt for these cute plates and bowls for her. Being all plastic, so they will not break by the pool, and they have the cutest designs to help summer by the pool feel festive in a fun way.
>>> Buy These Poolside Plates on Amazon
---
When mom is swimming in the pool with the kids, she doesn't want to have to get out and check her phone for the time. Instead, a pool clock helps everyone know the pool time. Plus, this clock has a thermometer, so any pool lover will also know what the temperature is outside!
---
Cute pool signs and other pool decorations with bright colors are a great way to help mom decorate the pool area. They will make the area festive for pool parties, and the best part is that the different styles of decor will help make the pool a special place for mom. If mom is just moving in, this could also be a great housewarming gift for the new pool owner.
>>> Buy Cute Pool Signs On Amazon
---
These are some really fun drink holders. With a variety of colors . . . and animals, they are sure to be a hit and are a great option for a pool party because they float!
>>> Buy These Fun Drink Holders on Amazon
---
Many people don't know this, but having a heavy weight absorbent towel by the pool is such a luxury. They are hard to find in stores, you normally get the ones that are printed on one side and white on the other. But when you are cold, wrapping up in a nice thick towel that actually dries you off is an absolute must. For that reason, I searched Amazon high and low to find the perfect towel, and this is it! It comes in several cabana stripe colors and has excellent reviews saying how great the absorbency is. So get mom her own special beach towel that she knows is going to be dry and comfortable every time she uses it.
>>> Buy This Thick, Absorbent Towel on Amazon
---
Fun Pool Toys
If you have ever been around in-ground pools, you know that you have to have fun pool toys. Anything from foam sprayers to diving rings are a must. And if mom is a new pool owner, the last thing she has is money to spend on all of their toys that will make the pool a hit. So help her out and buy a few for her. Here is a quick list of some fun ones:
---
This is a great idea for new pool owners so moms can do the hard work of pool maintenance faster and easier. The Dolphin is an underwater vacuum that cleans the pool walls and pool floor while mom relaxes. So mom will love it! And in the morning, when she goes out to have her morning coffee by the pool, she will know the pool has already been cleaned.
>>> Buy Pool Cleaner on Amazon
---
Having an umbrella by the pool for sunny days is a must! Most adults and kids alike seek out some shade during the hot days, even if they are by the pool. The umbrella will provide shade for snack time, meal time, and relaxation time. This umbrella is the perfect choice due to it's hinge that allows mom to move the shade wherever she needs it. Plus, for night swims, there are lights under the canopy for ambiance.
>>> Buy This Umbrella on Amazon
---
These pool noodles are fantastic! The ones at my mom's pool have lasted 5 years now and we love them because they are thick, comfortable (not scratchy), and the kids can't shoot water at us because there is no hole in them! But that is just an added bonus.
---
Pool Games
As our kids have gotten older, pool games have become essential to them wanting to go to the pool every weekend. These are some of our favorites:
---
My mom's favorite float is this one by Swimways. This float is a lounger with a mesh seat making it comfortable and keeping mom cool since it dips into the water. The lounger float allows mom to sit up and participate in conversations and keep an eye on the kids. A pool float specifically for mom is the perfect way for mom to relax in the pool.
---
The best pool gift for a mom who loves to lay in the pool and relax, is the best pool float. And this is it. The hammock design keeps mom's torso in the water and cool, it is low in the water so it is easier to get into, and it can also be used to sit instead of lay.
---
I talked a little about having a speaker near the pool, but what if you could have one IN it!? This waterproof Bluetooth speaker will keep the parting going all night long with its lights and killer speaker.
>>> Buy This Speaker on Amazon
---
A designated water bottle is essential for mom by the pool so she can stay hydrated and not have to keep running inside. Stainless steel insulated water bottles by RTIC are my favorite because they are so good at keeping drinks cold for long periods of time. A cup like this one will keep her drink cool and ready to refresh as a moment's notice. Plus they come in about 20 different colors.
>>> Buy This Water Bottle On Amazon
---
Every pool needs a cooler near the pool so little wet feet don't keep running into the house. This RTIC cooler will be a lifesaver for keeping all the juice boxes and other cold drinks cool and refreshing. Plus it is heavy duty so it will last forever.
Great Pool Gifts For Mom
From pool hammocks to pool toys, whatever you buy mom, she is going to love.  Any of the great gifts listed above would be a great addition to your mom's pool.
Happy Swimming!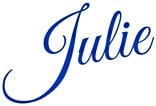 Related Posts:
---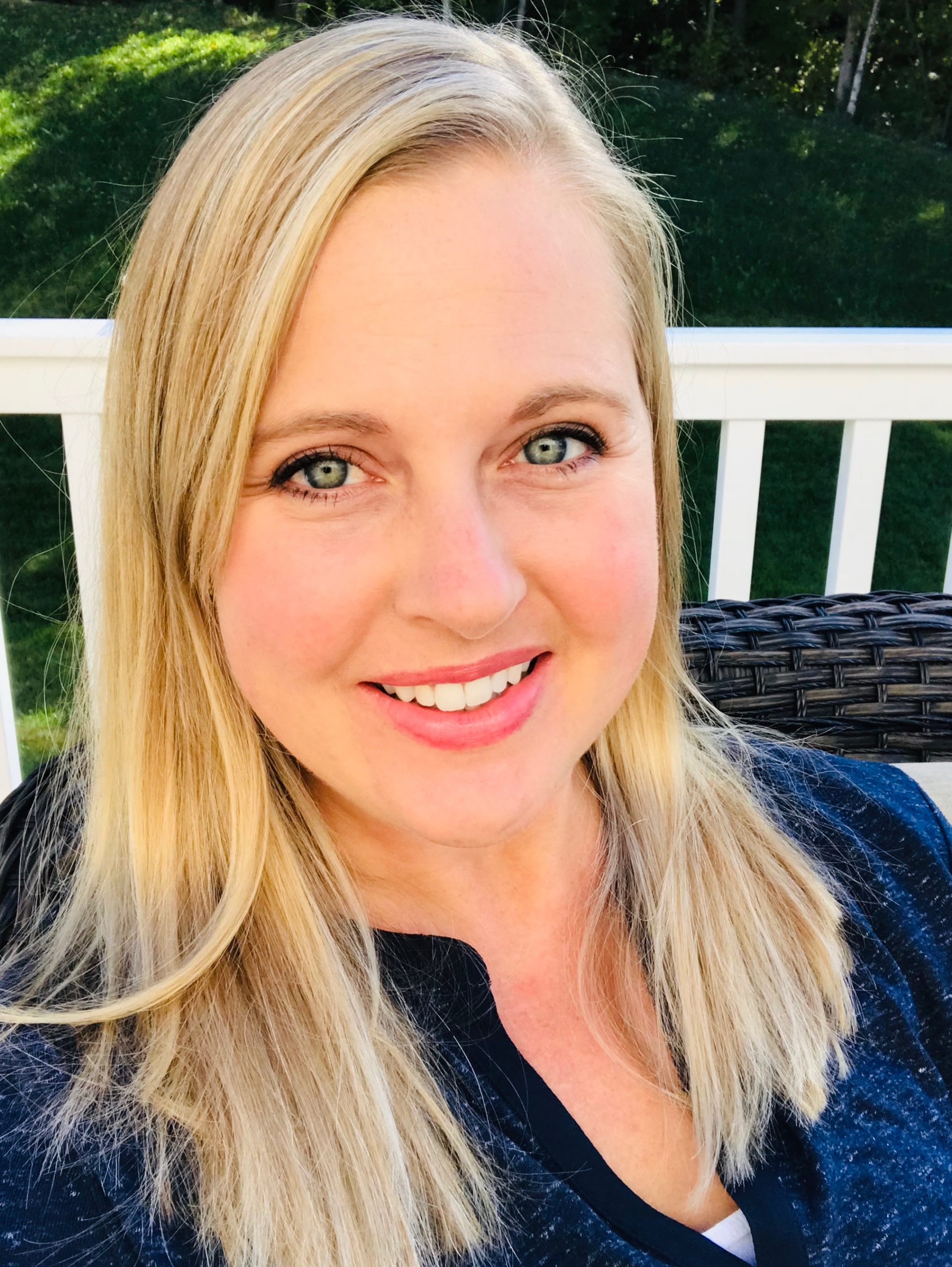 As a stay at home mom myself, I have found ways to keep myself sane and organized while loving what I do …be home with my kids!  After 14 years of being home, I realized other moms may benefit from some of the tips and tricks I have learned over the years.  Join me to learn ways to manage your home and life as a stay at home mom so you can make time to enjoy the best part…family.  Things I love…feeling motivated, Harry Potter, being outside, and digging deeper into my life and my family's life in order to make it better.  I have a Degree in Biology and am also a freelance writer.