53 Super Useful Gift Ideas Every Neat Freak Needs To Have
Do you know someone who has always got it together and seems like there is nothing perfect enough you could buy them? Then you should check out some of these useful gift ideas for neat freaks that will truly make their day.
Here are 12 FREE motivation tips just for you…so you can start cleaning TODAY!
There are sponsored links on this page from which I may get a commission at no added cost to you.  For more information, please read my Privacy Statement.
As somewhat of a neat freak my self, there are plenty of things that I use on a daily basis that I would recommend to another neat freak. So if you have a seriously organized friend or just a friend who loves to keep things clean, then these gift recommendations will really make their day.
What is a Neat Freak?
A neat freak is someone who loves things to be clean, organized, and perfect all the time. They always have their home, lives and self squeeky clean and perfect every day. Another few words you can use for them are OCD (Obsessive Compulsive) or Type A personality.
In my experience, these are the people in your life that seem to have everything. They need nothing, and anything you give them they just seem to be, well, a little bored with.
So if they already have it all together, then the question is what do you get a neat freak, clean freak, or organization freak? 
They like things a certain way, they are particular about everything.  So why not give them a gift they will love? One that is recommended by other neat freaks. Check out these 53 neat freak gift recommendations.
Useful Gift Ideas For Neat Freaks
Here is a list of 40 ideas that you can give your neat freak friend or family member, including stocking stuffers for neat freaks.
One of the best things for a neat freak is to have their weekly schedule at a glance. But not only that, make sure everyone in the family is on the same page. This dry erase weekly planning board will help your organized friend keep up with all things throughout the week, and let everyone else know what the schedule is as well.
---
Any neat freak knows that a clean home is a happy home. And one of the best ways to clean your home is with a Dyson like this cordless one. This Cordless Dyson Vacuum Cleaner is no exception. The powerful suction and cordless feature make this vacuum cleaner better than all the rest. Your favorite neat freak will be happy to clean every floor in her home with this cordless vacuum cleaner.
---
A neat freak to the bone is going to love to be organized. And since they want things to look a particular way in their home, what a better gift than a cutting machine. With this cutting machine, any organization freak can create and cut their very own labels that are both water proof and removable.
---
Help your organized friend add some style to their laundry endeavors. Laundry baskets are an essential household item for any neat freak. But nobody wants the cheap ugly laundry hampers that are made from mesh and rip easily. No, any savvy neat freak knows that you can have cleanliness, organization, function, and beauty all at once. So that is why I am recommending this beautiful woven laundry hamper as a gift idea for neat freaks that you may know.
---
One of my favorite things for the bedroom is this jewelry organizer And what a better way to help a neat freak's organizing stay that way with a functional jewelry organizer. This mirrored jewelry organizer combines the style and function any organized person in your life will admire.
---
Do you have an organized neat freak friend that is just as put together on the outside as on the inside? Then they are probably going to love this makeup organizer to help them store all of the products they love to keep themselves looking fabulous. Not only are there different compartments for all of their make but this is a great addition to any bathroom with little to no storage because it uses vertical space on the countertop.
---
This portable pet soil cleaner is a small portable carpet cleaner that can get spots out of carpet or upholstery. As a clean freak myself, knowing that I don't have to get the gigantic steam cleaner out of the closet and mess with the water tank makes me love this tiny carpet cleaner even more! Do you think your friend the neat freak would feel the same? I am willing to bet they would.
---
Who doesn't want a vacuum cleaner that cleans by itself? Seriously, raise your hand if you don't. And then please come to my home and vacuum for me if you like it so much!
Eufy is a brand that is highly competitive with another high valued brand of robotic vacuum…I am sure you can guess the one I am talking about. 😉 Not only is Eufy getting higher ratings than the other brand, but it is also cheaper. So check it out. It could really make a clean freak's day!
---
For under $20, you can give your friend the gift of perfectly folded clothes with this folding board. Which trust me, they will love if they are a neat freak.
---
A document scanner is a great way to help someone deal with paper clutter in a fast and easy manner. When you scan all of your documents, you can store them on your computer and get rid of the original copies. Just be sure to back everything up. If your friend the neat freak likes to store things like receipts and other documents on their computer, then this document scanner may be the best gift they get this year!
---
Does your friend the neat freak like to make sure her home stays clean even if she has people over? Then this welcome mat is perfect for them. Without having to say a word to their guests, the guests will know that they need to remove their shoes to enter. That way the host keeps a clean and germ free home.
---
A personalized docking station would be a fantastic gift for someone who likes to have a place for everything. With this nightstand dock, there is a place for just about everything one carries around with them. From their wallet to their sunglasses to their cell phone.
---
I just have to say YAAAAAAASSSSSSS! to this portable car vacuum! Being a neat freak with kids is super hard! Especially in the car where there are crushed goldfish crackers everywhere. And then having a dog in the car on top of it! A portable car vacuum is a MUST for anyone who drives with kids or dogs! Whether they are a neat freak or not!
---
Orange, green, yellow, blue, red…those are the many colors of my filing cabinet! And I absolutely love it. I love having a place to put all of my paper. Some things you can store online, but other things you just can't. So if you want a great gift for a neat freak, go for the gold with a filing cabinet.
---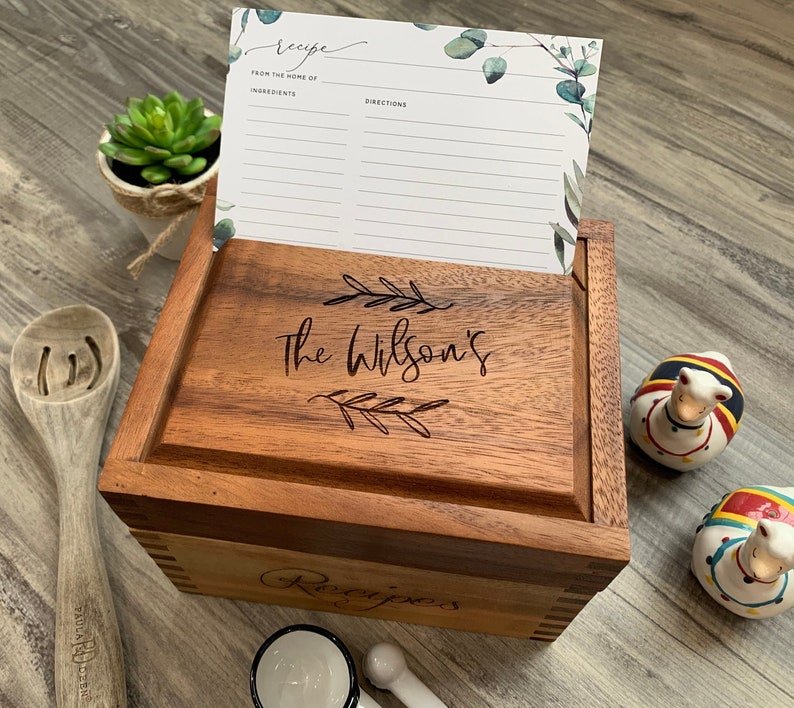 While you may think paper recipes are a thing of the past with things like Pinterest and Evernote, you are wrong. Because there are some recipes we still get from our parents, grandparents, aunts, uncles, and friends that are more personal than an electronic file. This recipe box that is personalized is a fantastic gift for anyone who has cherished recipes from family and friends.
---
Wouldn't it be nice to keep more things in your refrigerator and still find things easily? These refrigerator organizer bins can help anyone find more storage space in their fridge without making things more jumbled.
>>Learn More About These Organizer Bins
---
Know someone with too many items in their drawers? These modular drawer organizers can help with that. Because they are modular (meaning not connected in any way), they are easy to move and design a fit that works for any drawer and any neat freak.
---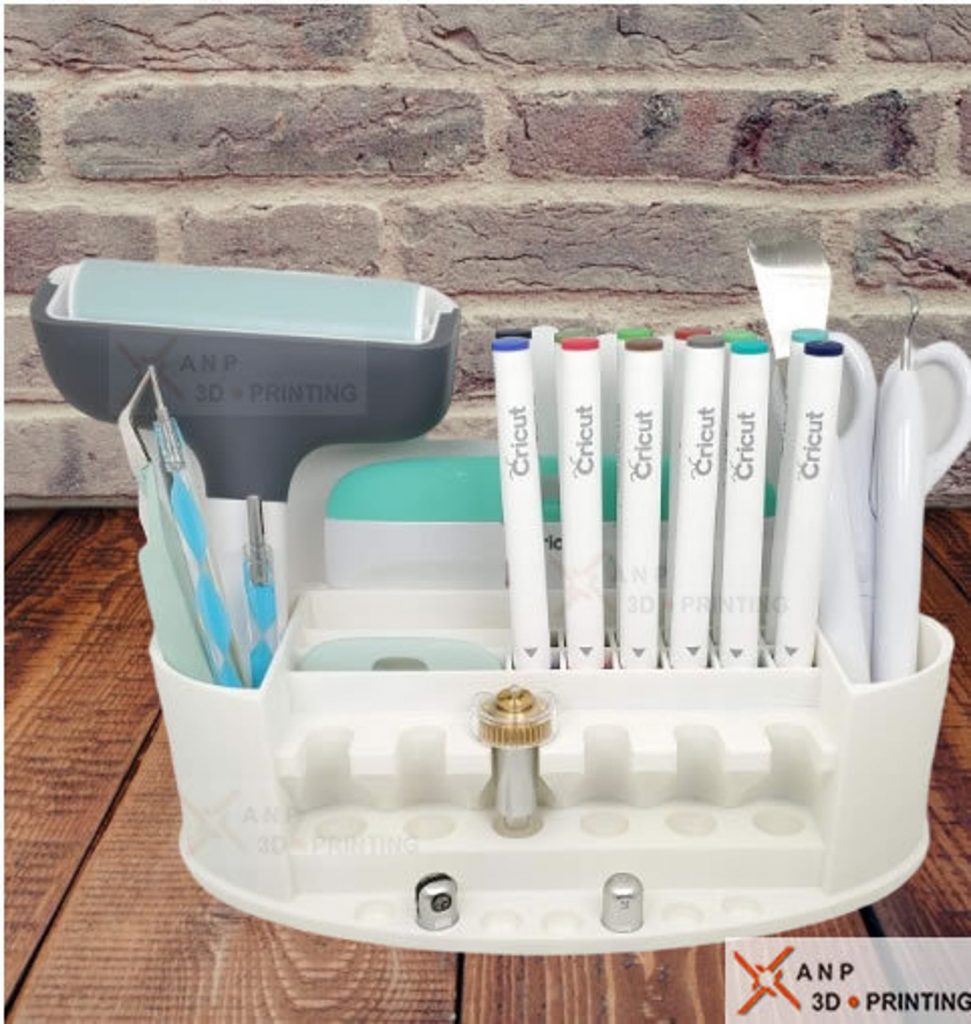 Do you know someone near and dear to you that absolutely loves to use their Cricut machine? Then they could probably use a container to hold all of their Cricut tools. This Cricut Tool and Blade organizer is created specifically to hold all of the utensils needed for the Cricut Machine. And because they are organized, this organizer is ideal for a neat freak.
---
I just bought this for our rental condo so our guests would have more convenient storage in the bathroom. It was a great addition since the bathroom is small and the counter space is limited. Since I wanted our guests to have more space, I decided this rotating vertical makeup holder would do the trick. And I get loads of comments on how useful it is.
>>Click Here To Buy This Rotating Makeup Organizer
---
I currently have a different brand label maker, and let me tell you, it does not compare to this one. I bought this one to keep in our Florida vacation rental so I could label remotes and light switches. Not only does this Brother Label maker come with a keyboard easy enough to type on, but the letters are organized like they are on a keyboard.
Which if you have the label maker I have (which has the keys in alphabetical order), you know is a HUGE benefit! Also, this particular label maker comes with different colors and styles of labels, and comes with 14 different fonts, 97 frames, and 600 symbols! I actually may just go buy one now because I am loving the additional features on this!
---
Being a neat freak myself (and also a Biologist), I am well aware of the dangers of cross contamination on my cutting boards. Joseph and Joseph makes things easy! They have an entire organization system that keeps your cutting boards stored by category and color! No more worry about contaminating your fruit with salmonella from your chicken. These cutting boards have got you covered!
---
Joseph and Joseph nesting bowls give you the same great organization system that the cutting boards give you. They stack nicely so you can store them easily. Each one nesting perfectly within the other. And this set actually comes with and ADDED BONUS! There is a set of measuring cups that also nest perfectly with the bowls! Making your next baking extravaganza quick and easy! Don't you just love it when a plan 'nests' together!
---
If you know someone who is an avid tea drinker and also a neat freak, then this tea organizer may be just what they want! As a tea drinker myself, I have loads of different tea that I have on hand at all times. And since I have so much tea, I keep it all in a nice organized little box so I know exactly where it is at all times. Not only that, but my kids are actually tea drinkers, and they can easily find the tea they love just by looking in the tea organizer. So a tea organizer box is ideal for anyone who loves tea.
---
This scrap trapper is a life saver! If you have never seen one before, you are missing out. And a neat freak will absolutely love this! As you chop, you can immediately scrape your scraps into the bin that is attached to the counter top. This makes clean up a cinch while cutting down on the time it takes you to run to the garbage can every 5 minutes. Time saver and keeping things neat…this is a must!
>>Click Here To Buy This Scrap Trapper
---
Stocking Stuffer Gift Ideas For Neat Freaks
Sometimes a neat freak can get caught up in all the details that keep their home and life carefully clean and organized, but they forget to be thankful for the most important things in life. Help keep you neat freak friend grounded and caring for themselves with this gratitude journal.
---
---
Check Price Here
---
---
---
---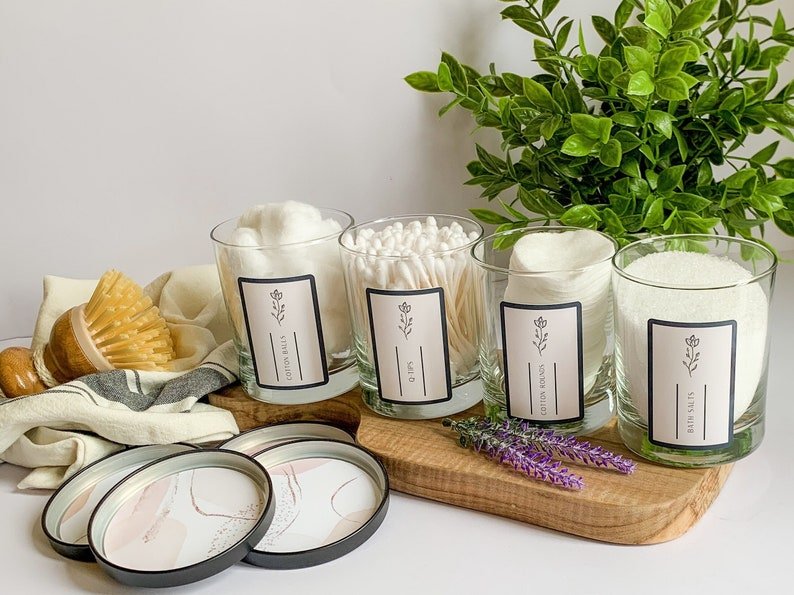 ---
---
---
---
---
---
---
Best Gifts For Neat Freaks
I hope you enjoyed this list and find that gift ideas for a neat freak are not as hard to come by as you thought!
And if you are a neat freak yourself, I would love to hear about a product you absolutely love and can't live without in the comments below!
Happy shopping!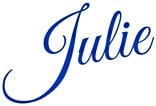 P.S. – Looking to reference this list of fantastic gift ideas for neat freaks int he future? Make sure you save it to your Pinterest so you can find it whenever you want!
Related Posts:
12 Gifts To Make Mom's Life Better
---
19 Inexpensive Hostess Gifts You Will LOVE to GIVE
---
---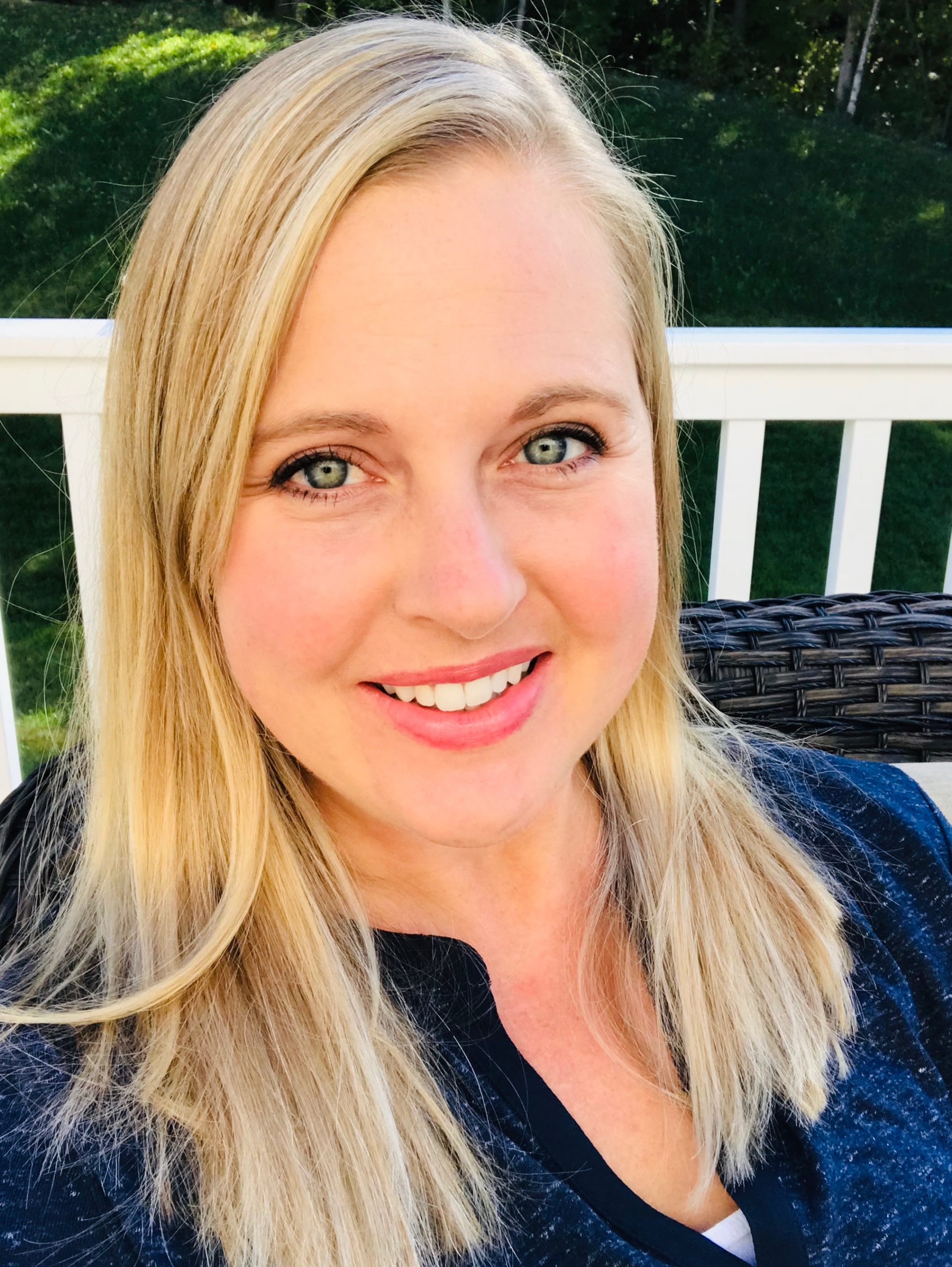 As a stay at home mom myself, I have found ways to keep myself sane and organized while loving what I do …be home with my kids!  After 14 years of being home, I realized other moms may benefit from some of the tips and tricks I have learned over the years.  Join me to learn ways to manage your home and life as a stay at home mom so you can make time to enjoy the best part…family.  Things I love…feeling motivated, Harry Potter, being outside, and digging deeper into my life and my family's life in order to make it better.  I have a Degree in Biology and am also a freelance writer.