How To Declutter Shoes When You Are Hesitant To Start
How To Declutter Shoes Quickly
So you're ready to get the mess out of your house and you need to know how to declutter shoes?
Well, I am happy to tell you… you are in the right place! I am going to take you on a step by step purging mission to help you purge the shoes you no longer need in your closet.
These are the steps and tips I use for my own home, so get to scrolling so you can do it in your house too!
Here are 12 FREE motivation tips just for you…so you can start cleaning TODAY!
There are sponsored links on this page from which I may get a commission at no added cost to you.  For more information, please read my Privacy Statement.
Different Types Of Shoes To Declutter
There are many different kinds of shoes you may have in your closet.  Dress shoes, casual shoes, athletic shoes, seasonal shoes.
And then, each of those categories may break down into more.  Dress shoes may be heels or flats.   Casual shoes may consist of flip flops, birkenstocks, or sandals.  Even sandals could be dressy or casual. Then there are the seasonal shoes which are snow boots, fall boots, flipflops…and I am sure the list can go on and on.
So how do you know what to keep and what to get rid of?
How To Declutter Shoes: Step by Step
Step #1:  Go Through Your Shoes
I suggest going through your shoes one at a time.  Why?  Because you really need to assess each pair individually and then separate them out into categories.
Step #2:  Divide The Shoes Up
Here are the categories in which to divide the shoes you want to declutter:
Donate
Trash
Hand Downs
Sell
Return Them To The Store (only if they have never been worn and have original packaging)
Keep
I like to use decorative baskets in my closet to help me declutter on a day to day basis. I have a basket for items I find I no longer wear, no longer like, or just want to get rid of.
Here are some other items you could you day to day in your closet to keep your shoes decluttered:
Step #3:  Ask Yourself These Questions
So you may be wondering, how do you start decluttering shoes?  Well, it is really quite simple.
You start by asking these questions about the shoes you are trying to declutter…
Have you worn them in the last year?
If you never wear the shoes, think about why… and then ask yourself if you plan to wear them ever?  If not, get rid of them. They are taking up precious real estate in your where you could be storing shoes you love!
Do You Like Them?
Whether it is the fit, the color, or the style you don't like, we all have shoes that we hold on to for some reason or another.  But if you just flat out don't like them, then get rid of them and free up that space for a pair you do like.
Do you have more than one pair?
If you have more than one pair of one particular style of shoe, ask yourself if you need more than one pair.  For instance, do you need two pairs of black heels.  Keep your favorite or the ones that feel the best, and get rid of the other pair.
Do They Fit Right?
I have bought many pairs of shoes that I thought were cute and a great price.  But when it came to wearing them, they hurt my feet.  Which lead to never wearing them.  So if they don't fit right, then get rid of them.
Are They Out Of Style?
If you are still holding on to your favorite pair of shoes from high school, odds are, they are out of style and you are not wearing them.  So it is time to get rid of them.
Are They Worn Out?
You need to know when to throw away shoes.  Some shoes can dry rot from sitting in your closet too long.  You will know by the cracked and peeling places or the soles that are discolored or hardened.  These shoes need to be tossed in the garbage because they no longer work for you or anyone else.
However, if there are a pair of shoes you wear often that just need to be fixed, then you can take them to a shoe repair shop.  They can repair heels, buckles, straps, and even soles.  So if you have a favorite pair of shoes that you are not ready to part with, think about getting them repaired.
Step #4:  Remove the Shoes 
When you are finished decluttering your shoes, be sure to remove them from your house as soon as possible so they do not clutter up a different room. 
Take the donation shoes to the donation center, the hand me down shoes to their new owner, the garbage shoes to the trash, and the shoes you are going to sell to the consignment store.
Getting rid of them right away also stops you from going through the shoes later and questioning whether you want to really throw them out or not.
Step #5: Put Shoes Away
Once you have decluttered your shoes, it is time to put your "keep" shoe pile away in a nice orderly fashion.  Line your shoes up on a shelf, on the floor, or in your over the door shoe holder and take a look at how much space you now have.  
Here are some great ways to organize shoes when you put them away:
You have just learned how to downsize your shoe collection.  Congratulations!
Here are some answers to more questions you may have about how to declutter your shoes…
How Should I Get Rid Of Designer Shoes?
Above I mention selling shoes as a way to get rid of them.  I normally don't recommend this because most people who don't have time to declutter, also don't have the time to list, package, and ship an item that they want to sell.
However, I make an exception when you are decluttering designer shoes for one reason only.  You do not have to sell them yourself. 
My recommendation is that you immediately remove them from your home with the rest of the shoes you plan to take to the garbage, hand down, or donate, but drop the designer shoes off at a consignment shop.  This gets the shoes out of your house but you can still get some of your money back for them without a lot of effort on your part.
One other idea for designer shoes is to donate them to a local charity that can auction them off, or to a charity that provides formal dresses for girls who cannot afford dresses for prom or weddings.
How Many Shoes Should You Own?
There is no right or wrong answer to how many shoes you can or cannot own.  If you are a shoe lover, then you will have loads of shoes.  And that is OKAY!  As long as you have the space to store them and have them be accessible.
Because let's face it.  If you have to store half of your shoes in the basement or some other out of the way area, then you will forget they are even there.  And they will never be worn. So what is the point of having them?
So You need to access your space and decide just how many shoes you reasonably have room for.
In the space where you plan to store your shoes, line up your shoes so you can see approximately how many are going to fit.
And right around the number that fits, is the amount of shoes to keep.
What To Do If You Have Too Many Shoes For Your Space
My first suggestion if you have too many shoes for your space would obviously be to learn how to declutter your shoes using the guidelines I listed out above.
But another suggestion is a seasonal rotation.  I do this with my clothes, so there is no reason it cannot be done with shoes as well.
How To Store Shoes In A Small Space
One In, One Out Rule
If you have a small space for storing shoes, in order to keep the shoe clutter to a minimum, you can try implementing the "one in, one out" rule.  
The "one in, one out" rule is when you remove one pair of shoes for every new pair of shoes you bring into your home. 
This is a great idea for kids shoes because as they grow and have to get new shoes, they can immediately get rid of the old.  Then you will never have 5 years worth of boots, sandals, athletic shoes, or any other kind of shoe.  Because you decluttered your shoes regularly.
Shoe Rotation
You are most likely not wearing open toed sandals in the middle of a snowy winter.  Just the same as you are not wearing fleece lined snow boots in the summertime when it is 90 degrees outside.
So at the end of each season, move your seasonal shoes into a different closet space or storage area during the off season months.  This will help you declutter your shoe storage area since you will have around half as many shoes in it.
Over The Door Shoe Hanger
If you are limited on space, you can try adding the shoes you keep after decluttering to an over the door shoe hanger.  These are great for small storage areas since they only take up the space on the front or back of your door which normally does not get used.
Purchasing a shoe hanger that is made out of material instead of clear plastic can help in two ways.  It is more durable, and it will also help the space look less cluttered.
Should I throw out old shoes?
The short answer is "yes".  If you have old shoes that you no longer wear, then by all means throw them out. 
Some other things to think about are the condition of the shoe.  Many times when a shoe is old, the material begins to dry out and crack. 
If you have old shoes that are falling apart, then I would definitely suggest throwing them out.
On the other hand, if you have shoes that are old but still in good condition, you may want to consider donating them or handing them down to a family member with a similar size foot.
Places To Donate Shoes
Save shoes from becoming waste and instead put them to good use by providing them to people living in poverty.
Collect Shoes to keep them out of the landfill and provide clean drinking water to impoverished areas.
Promotes health and fitness awareness to people in the U.S. and internationally by providing running shoes to those in need.
Helping to keep sneakers out of landfills while also putting shoes on the feet of less fortunate people around the world.
Our mission is simple: "To provide gently worn/new shoes to those in greatest need around the world."
Your generous donations of clothing and other household goods make a big difference in the lives of America's Veterans and their families.
Easy online scheduling right from your computer or mobile device
FAST service within as little as 24hrs for most locations
Tax deduction document delivered to your email
Wide range of acceptable donations include clothing, shoes, purses, household items, toys, and more
Your donations greatly benefit ALL U.S. Veterans!
Becca's Closet – sent email
The Reuse-A-Shoe program recycles athletic shoes at the end of their life, giving them a new life through Nike Grind. We make it easy for materials to live on from one product to the next—just drop your used shoes at a participating Nike retail store in North America or Europe.
Donates clothes and household items to charity and picks it all up.  It is a nationwide company.
They convert lightly used clothing and household items into critical funds for great American charities.
When You Should Throw Away a Pair Of Shoes
So how do you know when to throw away a pair for shoes? You should throw out shoes when they are no longer in a condition to work for you or anyone that you would consider giving or donating them to.
For instance, you should throw away a pair of shoes if they have large holes in them, if the soles are worn through, or if the structure of the shoe no longer allows for the foot to sit correctly in the shoe.
How To Throw Away Old Shoes
If the shoes are in good condition, then take them to a donation center so others can find use of them. If they are beyond repair and no longer of use to anyone (see 'When You Should Throw Away A Pair Of Shoes' section above), then you can send them to be recycled.
Yup, if you are worried about getting rid of your shoes because they will just contribute to our ever growing landfill problem, then you are in luck. There are many places that will take your worn out shoes and recycle them into things like rubber mulch for playgrounds. Here are a few.
Asics, the maker of my all-time favorite athletic shoes, recycles all athletic gear, including shoes. You can learn more about sending your apparel and shoes in to be reclycled by Asics here.
Terracycle is another company that will recycle your shoes. Their motto is 'Recycle Everything With Terracycle', and they mean it. They are trying to change the way we think about recycling by instead of us thinking of it as limited, thinking of it as unlimited.
How Many Shoes Should A Man Have?
The guidelines above apply to a man, woman, or child.  Assess the amount of space you have and then decide how many pairs of shoes will fit.  
But a good rule of thumb for anyone is that most people need at least the following:
1 pair of dress shoes
1 pair of casual dress shoes
1 pair of casual shoes
1 pair of sandals or summer shoes
1 pair of shoes good in snow
Can shoe trees damage shoes?
If your shoes are left too long on a shoe tree, then yes, they can cause stretching and divots in your shoes.
But if you wear your shoes often, a shoe tree should not affect them.
In Conclusion!
I am confident that you will now be able to tackle your shoes and declutter them in no time!
Don't want the headache of figuring out what else you can get rid of? Here are the 129 items I decluttered to make my house less cluttered…
The form you have selected does not exist.
Happy Decluttering!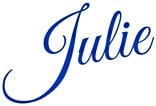 P.S. – If you want to be able to refer to this post again, don't forget to Pin It! So you can find it easily!
Related Posts: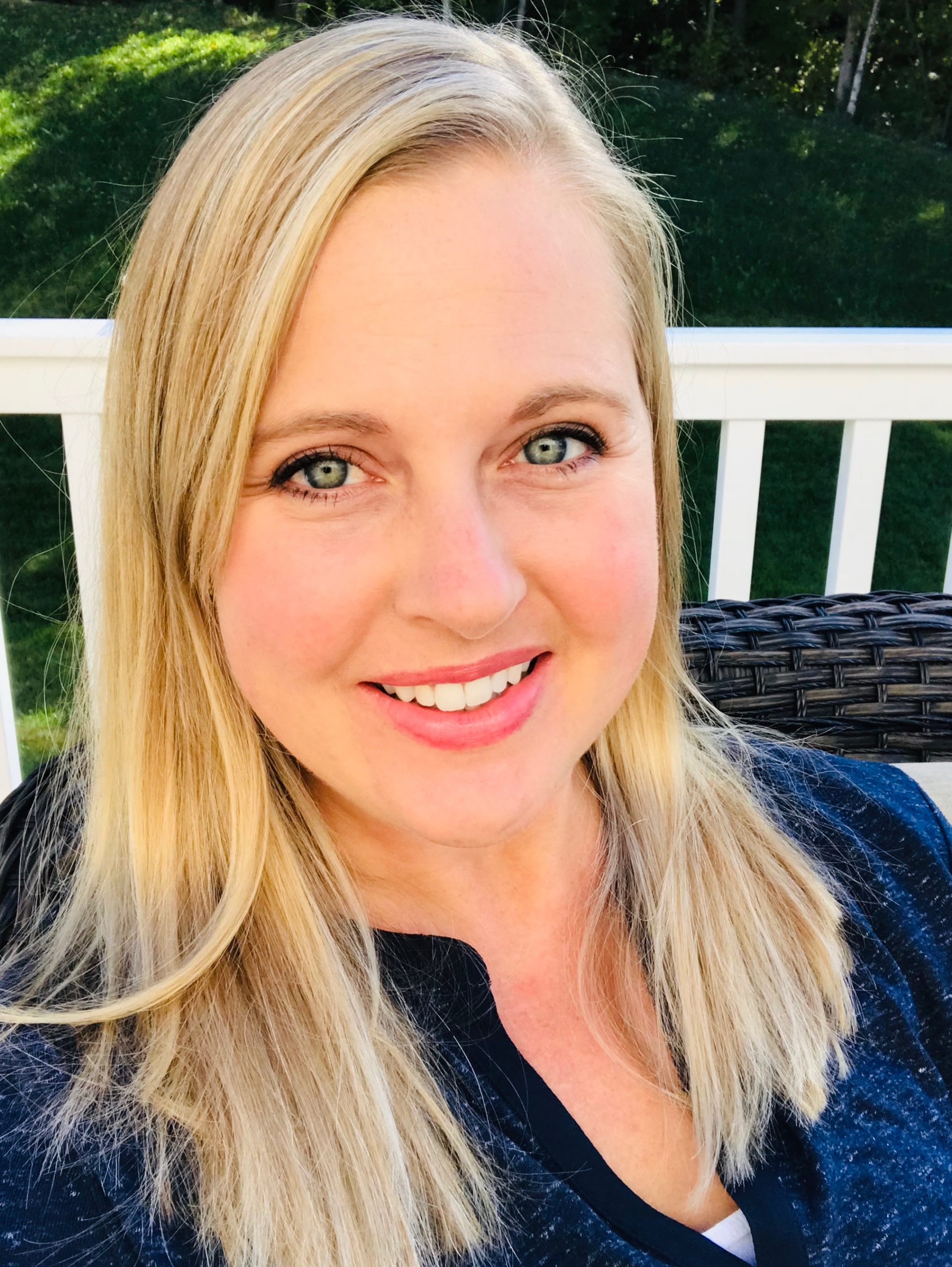 As a stay at home mom myself, I have found ways to keep myself sane and organized while loving what I do …be home with my kids!  After 14 years of being home, I realized other moms may benefit from some of the tips and tricks I have learned over the years.  Join me to learn ways to manage your home and life as a stay at home mom so you can make time to enjoy the best part…family.  Things I love…feeling motivated, Harry Potter, being outside, and digging deeper into my life and my family's life in order to make it better.  I have a Degree in Biology and am also a freelance writer.