I love any celebration, but celebrating the land of the free and home of the brave makes me want to jump for joy!
Our country is one of a kind and I am proud to be an American. And because I am proud to be an American, I love decorating both myself and my home with patriotic decorations.
Check out some of this years most fabulous decorating finds!
Patriotic Decorations for Patriotic Moms:
Why just decorate your house when you can decorate yourself too? This low key and relaxed 'Merica shirt is patriotic and fun for any patriotic holiday.
---
I'm loving the burlap look this summer! But instead of the normal brownish burlap, this wreath is bright Red, White, and Blue!
---
These fun wooden framed independence day pictures are fun and easy to place indoors on your mantle, or even outdoors on your picnic table during your patriotic party.
---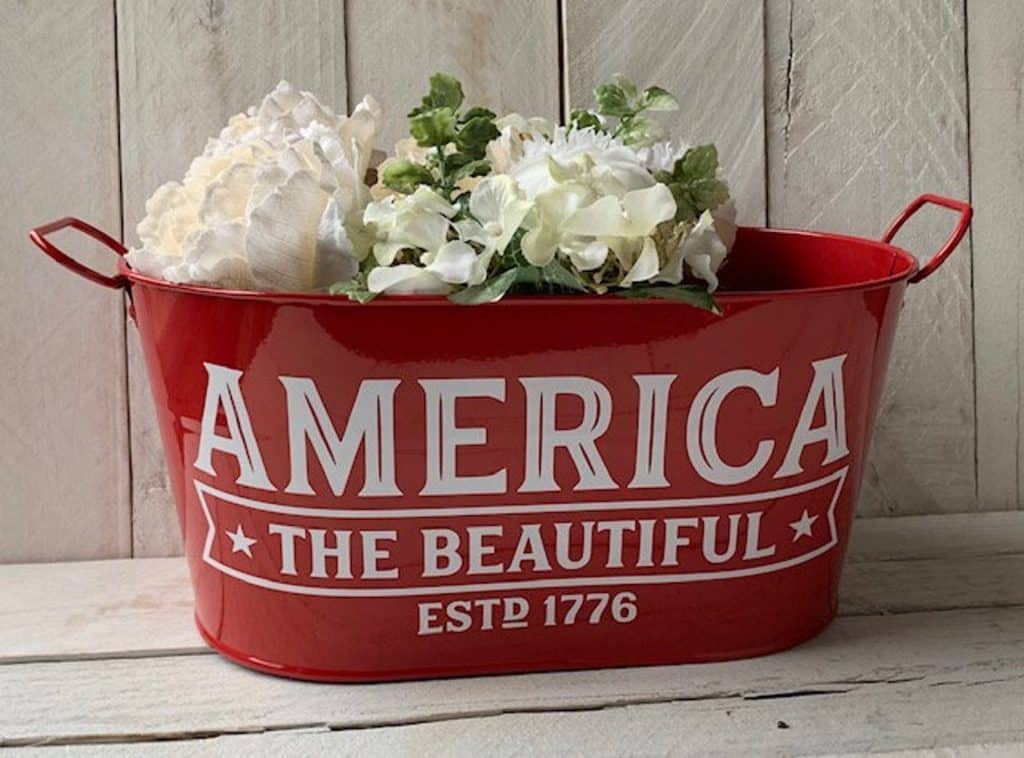 This festive red painted bucket would make a great place to keep some party drinks cold. And when the party is over, it will make a great planter.
---
This beautiful handmade table runner would be a great addition to any patriotic table.
---
What a fun addition to any patriotic mantle or table. These wooden firecrackers will make a great addition to your patriotic decorations.
---
I had to add just one more wreath! I love wreaths, and this patriotic wreath is no exception. The saying in the middle makes it a great patriotic message for your front door.
God Bless The U.S.A.