St. Patrick's Day is one of those holidays that is special to some but not to others. Although, being a kid, it is always fun to dress up in green, pinch people, and think that a leprechaun just threw glitter all over your house.

If you are interested in things you can do on St. Patrick's Day, then check out these fun ways to make this special day really special for your kids:

I sometimes suggest products that I love in order to help make your life a little easier. If you click a link and make a purchase, I may receive a small commission which I use to keep my blog up and running. There is never any additional cost to you. ~Thank you in advance if you decide to make a purchase.
Read my Privacy and Disclosure Statement for more information.
How To Make St. Patrick's Day Extra Special For Your Kids
There are affiliate links on this page.
Decorate your home with homemade or bought St. Patrick's Day Decorations
Bake shamrock shaped cookies
Start off the morning with Shamrock Pancakes and green syrup
Only drink green drinks and eat green food for the day
Make your own St. Patrick's Day cards for friends and family
Watch funny movies 🙂
Make a St. Patrick's Day card for someone in the nursing home or children's hospital
Make or buy some shamrock treats for your favorite pet
Play St. Patrick's Day games that you find on Pinterest
Create the illusion that a leprechaun just caused some trouble in your home (kind of like the elf on the shelf would, but you can't actually see leprechauns!)
Host a St. Patrick's Day tea party with friends and serve shamrock shaped cookies and  green sherbet punch.
Serve your kids breakfast in bed
Cut all of their lunch items into shamrock shapes with your shamrock cookie cutter
Put a funny st Patrick's day joke in their lunch box
Pass out cookies to older people in your neighborhood that you know live alone
Make everyone's favorite meal … then turn it green
Serve everything on shamrock plates
Make shamrock shaped Rice Krispie treats with your shamrock cookie cutter
Have a dance party to Irish music and only dance doing the Irish jig!
Other Things to Make St. Patrick's Day Extra Special: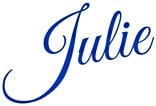 Related Post: