33 Things Moms Really Want Every Day Of The Year
Whether it is Mother's Day, a birthday, Christmas, or just because, there are plenty of ways to make mom feel special and appreciated. And believe it or not, you usually don't have to buy a thing to do it. If you want to know what moms want any and every day of the year, then keep reading.
There are sponsored links on this page from which I may get a commission at no added cost to you.  For more information, please read my Privacy Statement.
What Mom's Want, Like Really Want
As a mom myself, I know how underappreciated I can feel sometimes. Being a mom is a very demanding job that can sometimes bog you down with the to-do's of everyday life.
So when my kids or husband take the initiative to help out a little without me asking them to, or they do something nice for me "just because", it helps me remember why I work so hard at my job of being a great mom.
And it is usually just what I want.
And guess what?…It is what most moms want. They just want to feel like they are appreciated and seen for the great work they do every day.
So here are some ways to show your mom just how much you love her. And it is probably just what mom wants.
How To Make Mom Feel Special With What Moms Want:
You are about to find out all of the super easy under appreciated ways that you can make your mom feel special. All she really wants is to know you care and that she is not living her life for a bunch of ungrateful people.
So pick a few of these ideas, or let them spur some great ideas of your own for what moms want.
1// Clean the house
Any mom who cleans the house up almost every day would love to get a little break from it. Even if it is just for one day. 😉
2// Do Yard Work
Do you sometimes hear your mom complain about having to mow the grass or pull weeds? Then that may be the perfect place for you to step in and do it for her and show her how much you care.
3// Make Up and Tell her jokes that will make her laugh
Laughter is mom's best medicine. And sometimes we are so busy we have a hard time finding the time to laugh. So a few jokes or a silly song and dance dedicated to her may be just what she needs.
4// Fix something of hers that is broken
You mother may have a necklace that she loves that needs fixed, or maybe there is a hole in her favorite shirt. Take those items to get repaired or better yet, try repairing them yourself.
5// Sing or write her a song
You may or may not be a great composer and singer. But mom's don't care about that. If singing is how you relay your feelings, then sing from the rooftops about how much you love your mom.
6// Write her a poem, story, or letter telling how much you love and appreciate her
Maybe you are a great writer, or maybe you mom loves to read. Write something nice or her and slip it into her purse, favorite book, or lunch for the day.
7// Cook any meal for her
Mom's lives are full of chores. Any that you can do for her will make mom happy.
8// Make your bed and clean your room
Is your room always messy? What a blessed surprise it would be for your mom to walk into your room and find it clean and organized for once!
9// Book her a spa day
Going to the spa for a facial mani/pedi would be a great gift for mom.
10// Make her a card
Tell her all the wonder things you love about her
11// Make her a handmade craft
As long as it is made from the heart, your mother will love the art you make for her.
12// Make her a picture book
Create a picture book on Shutterfly or some other photo website of her with all of the kids through the year.
13// Give her as special day away from the kids
Tell your mom that you will be sure to take of all the things she does every day so that she can go out with her friends for the day.
14// Go on a weekend getaway
Book a weekend trip to a bed and breakfast or somewhere fun.
15// Give her a shopping day with no kids
If you are old enough to watch the younger kids, then be her babysitter for the day so she can go shopping.
16// See a play
Go see a play. 🙂
17// Have brunch together
Make brunch or go out for brunch. Be sure to make lots of fun different food that you normally would not eat. Like quiche and waffles!
18// Book her a massage
Sometimes your mom just needs to relax, so a massage is just what she needs.
19// Take her out to her favorite place for dinner
Not having to cook is a gift in itself. But going to a place that mom loves and doesn't have to compromise because nobody else likes what she likes…that is priceless!
20// Help her plant spring flowers
Mother's Day is the day you know you can start planting spring flowers without fear of frost killing them all. Plant some flowers for mom and let her sit and sip a glass of tea instead of helping.
21// Bake her favorite dessert
Many times moms make a lot of sacrifices for their kids. Like making rice krispie treats and cupcakes that the kids like instead of decadent molten lava cake and cheesecake that mom loves. So let mom pick the dessert one night.
22// Say "I Love You Mom!"
Yup. Sometimes just saying "I Love You" is enough.
23// Invite all of her kids over for a meal with mom
Depending on how old all of your mom's kids are, they may not all be home for Mother's Day. So try to get everyone together for a meal with mom so that she doesn't have to plan it.
24// Make her breakfast in bed
Breakfast in bed is always a gesture of love and appreciation. So let mom sleep in while you make her favorite breakfast.
25// Give her time to herself
Plan a day out with the family…minus mom. Let mom stay home and catch up on something she wants to do, like finishing her book or binge watching her favorite Netflix series by herself.
26// Go on an adventure together
Pick a place or thing that neither of you have ever done and then experience it together. You will create some great memories that way.
27// Give her her favorite flower in her favorite color
If you can find her favorite flower as a plant with roots, that is the way to go because she can plant them and they won't die. But cut flowers are always a nice gesture as well, letting mom know that you know what she likes.
28// Treat her like a queen for the day
Pamper her with massages, favorite meals, flowers, favorite movies, painting her toenails, cleaning the house, and anything else she wants you to do. Nobody says no to mom for the whole day!
29// Watch a heartwarming Mother's Day Movie together
Movies your mom may love are ones like Beaches, Steel Magnolias, Freaky Friday, Stepmom, Mother's Day, and Monster-In-Law.
30// Say Nice Things to her
Instead of writing, singing, drawing, painting, crafting and spending money on your mom, sometimes all she really needs is to hear some kind words from you. Things like "you make great pancakes, mom", or "I love it when you cut the crust off of my sandwiches" can make mom realize that you notice when she goes the extra mile for you.
31// Paint or Draw Her A Picture
Singing, writing and stand up comedy may not be your thing. Maybe you are an artist. Paint or draw a picture for your mom that you know she will love. By the way, she will love whatever you do because she is your mom.
32// Prepare her a relaxing bath/spa day at home
If buying a spa package for your mother is not an option, then maybe you can create a spa like experience at home for mom.
33// Buy her a gift she will love
Sometimes, you just need or want to buy your mom something nice for Mother's Day. Below are some suggestions!
Best Gift for Mom for Any Occasion:
Buy This Zodiac Print for Mom HERE
---
Buy This Birthstone Necklace for Mom HERE
---
Click Here To Buy This Personalized "This Is Us" Frame
---
Click Here To Buy This Mom Decal
---
Click Here To Buy This Monogrammed Door Decor
---
Click Here To Buy This Framed Art
---
Click Here To Buy These Personalized Date Bracelets For Mom
---
Click here to buy this Personalized Cutting Board
---
Buy This Personalized Garden Stone Here
It's Time To Make Your Mom Feel Appreciated
I truly hope you found some wonderful ways to make mom feel special on any day! Just try to remember how much love and appreciation your mom shows you so you can remember to do the same for her as often as possible. That is what will keep her feeling full of love and appreciation.
I would love it if you would share some other ideas of how you show your love for your mom below in the comments. Or please share your experience with one of the ideas on the list!
Until Next Time!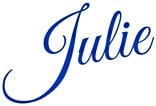 Related Posts You Will Love: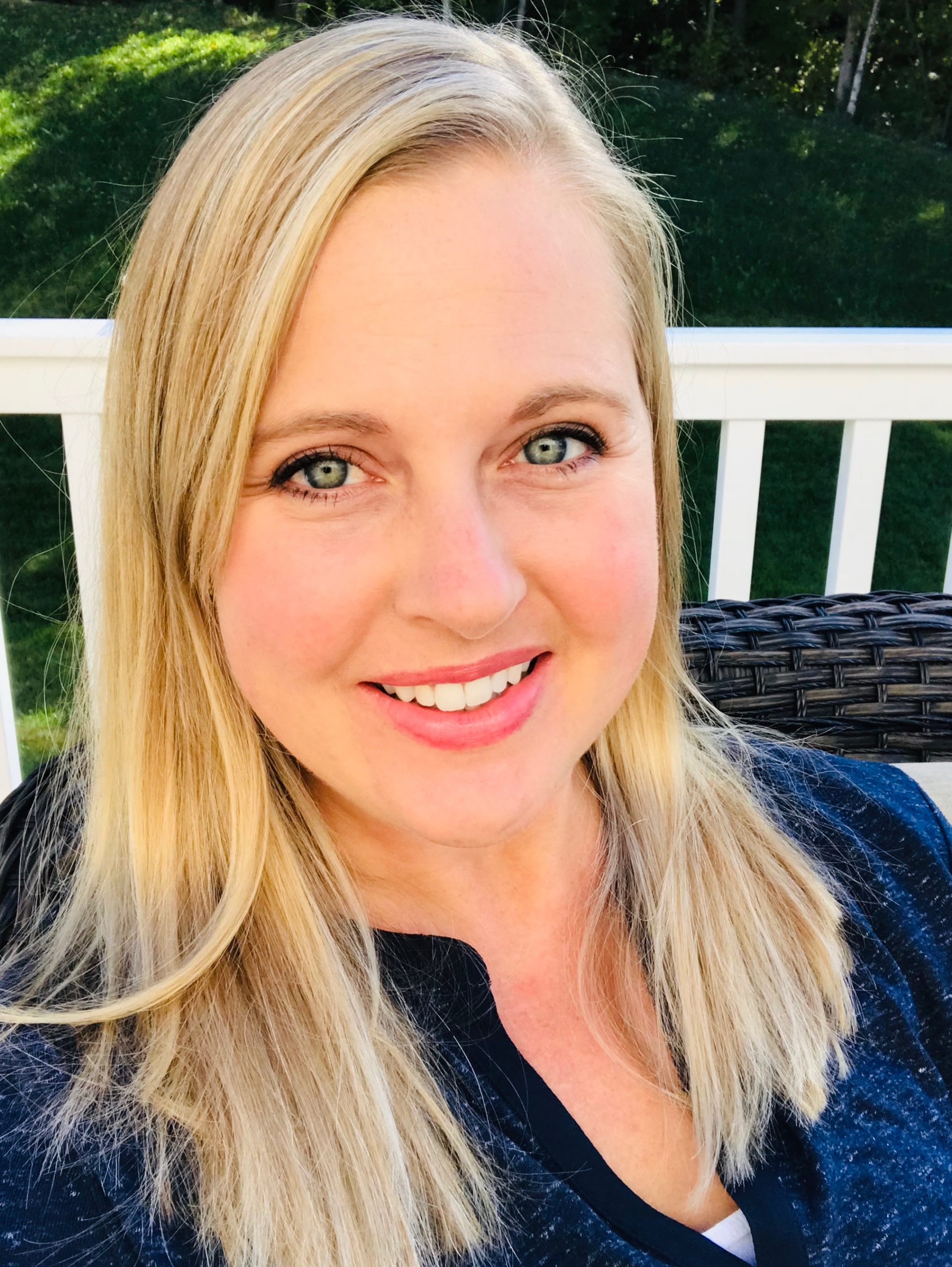 As a stay at home mom myself, I have found ways to keep myself sane and organized while loving what I do …be home with my kids!  After 14 years of being home, I realized other moms may benefit from some of the tips and tricks I have learned over the years.  Join me to learn ways to manage your home and life as a stay at home mom so you can make time to enjoy the best part…family.  Things I love…feeling motivated, Harry Potter, being outside, and digging deeper into my life and my family's life in order to make it better.  I have a Degree in Biology and am also a freelance writer.