How To Use Mesh Laundry Bags To Stop Damaging Clothes in The Washer
Mesh Laundry Bags Protect Clothes
Stop runs, stretching, holes and other damage to your clothes with this simple fix. Learn all the tips and tricks for how to use a mesh laundry bag to save your clothes plus 8 "out of the box" ideas for how to use mesh laundry bags.  
>>> Buy My Favorite Mesh Laundry Bags On Amazon
There are sponsored links on this page from which I may get a commission at no added cost to you.  For more information, please read my Privacy Statement.
Years ago I could not have even told you what a mesh laundry bag was.  But after 14 years of doing laundry for my family, I can now confide that mesh laundry bags are a brilliant little secret to protecting your clothes without adding more work or money to the process.  
What is a Mesh Laundry Bag?
A mesh laundry bag is just a laundry garment bag made of fine or large mesh that you can use to help protect your clothes while in the washing machine.
There are a lot of names for a mesh laundry bag that you may have heard before… lingerie bag, mesh garment bag, fine mesh bags, mesh drawstring bags, sock washing bag, mesh zipper pouch, and delicates bag.  But for all intents and purposes in this article, I will be referring to it as a mesh laundry bag and it is just a laundry bag to wash clothes in. 
You can see exactly the kind I have in the picture above.  But essentially, a mesh laundry bag is just a bag that you can place clothing inside and seal up.  
The bag has small holes in the material to allow the water and soap from the washing machine to get inside.  And the top has a nice little zipper or drawstring so the contents of the bag do not accidentally spill out.
How To Use Mesh Laundry Bags
It is really quite simple.  Whenever you have a specific article of clothing that needs some extra protection in the washing machine, you can use a mesh laundry bag like this one.  Just place the laundry garments you want to be protected into the protective bag and zip it up.
Then, you can wash those items with the rest of the wash without fearing they will get damaged.
Why You Need A Mesh Laundry Bag
The purpose behind this is to save you two things…extra work, and extra money.
A mesh bag for the washing machine can save you work because you will not have to do an extra load of laundry just for your delicates.  Or maybe you hand wash your items that need a little extra care.  A laundry bag can keep the damage to a minimum without having to hand wash.
Overall, laundry mesh bags protect your clothing.
What A Laundry Bag Does For Your Clothes
A delicates laundry bag literally puts a layer of protection between the clothing you want a little more gentle care for and the rest of the laundry.
That way, there are not items of clothing getting trapped in your bra straps and stretching them out.  There are no zippers rubbing against your silk undergarments creating snags.  And there are no items that are small getting lost inside other items or sucked out the drain on the spin cycle.
What To Put In A Laundry Mesh Bag
Bras so the straps don't get stretched out and the cups don't get snagged or stretched
Stuffed animals so they don't get their eyes and nose scratched up
Bathing suits to prevent snags and stretching
Underwear to prevent damage to silk, satin and lace
Delicates
Lingerie
Socks to keep them paired
Small baby items that could get sucked out of the washer or inside other clothing
9 Other Uses For Mesh Laundry Bags:
 Summer camp shower items. (I love this one because of the handle)
 Collect dirty clothes at summer camp with this mesh bag.
 Prevent moths from getting on clothes in storage.
 Basket balls and other sports equipment for easy carrying.
 Beach toys that get sandy.
 Anything that gets wet and needs to air-dry quickly.
 Boat storage.
 Onions, potatoes and other vegetables that need air circulation (I like these eco-friendly bags)
 Sweaty clothes and shoes.
Makeup.
Here are my lists of favorite mesh laundry bags for washing machines and other purposes:
I like this fine mesh set because it comes with plenty of different sizes that are great for larger sweaters, small items like underwear and even baby clothes.
This is a great large mesh bag to take to the beach or put basketballs and soccer balls in. The large holes allow sand and dirt to fall right out while keeping toys and balls inside.
At summer camp, many of the campers use this kind of mesh bag as their shower caddy.
Frequently Asked Questions:
Are there different kinds of mesh laundry bags?
Yes.  You should find what works best for you based on what you are using it for.  You can purchase small fine mesh bags with small holes for lingerie and other delicates.  Or you can purchase larger mesh bags for things like storing sports equipment or sandy toys so the dirt and sand can fall out through the holes. 
Can you use mesh laundry bags in the dryer?
Yes, you can use mesh laundry bags in the dryer.  Why stop with protecting your clothes in the washing machine when you can reap the same benefits in the dryer.  Just remove the delicates bag from the washer and throw it into the dryer.
Do clothes get clean in mesh bags?
Yes.  Clothes do get clean when they are in mesh bags.  The purpose of the mesh (or tiny holes in the outside of the bag) is to allow the water and soap into the bag while still protecting the clothes from major amounts of damage from the other clothing.  The bag also allows for a small amount of friction to rub the clothing in order to help scrub the delicate items.
That being said, you should be sure to pretreat any stains or deeply soiled areas of the items you will place in the garment bag in order to make sure they get as clean as you want them.
What do you use a mesh bag for?
A mesh bag can be used for anything from delicates in the laundry to storing sand toys, to storing onion and potatoes.  Please see the list above in this post.
How do you put a bra in a mesh bag?
Place a bra in a mesh bag by first purchasing a mesh bag that is the correct size for your bra.  You want to be able to put the bra into the mesh bag without folding it or putting the cups together.  That way you can make sure the soap and water hit all sides of your bra.
What can I use instead of a mesh laundry bag?
If you do not have a mesh laundry bag, you could use a thin pillow case that you can tie off at the top.
Do laundry bags stop pilling?
Laundry bags may not stop pilling but they can definitely reduce it since there is less friction and more protection of the garment fibers to prevent them from breaking.  Also, a fine mesh bag can prevent some larger lint particles from reaching the item inside.
Enjoy The Money And Time Saved With Your Mesh Laundry Bags
Now that you have learned how to use a laundry net bag in your washing machine, you can rest assured that you will not have to spend extra time or money washing or replacing easily damaged clothing.
For more tips and tricks for managing your home, sign up for my email list. 
How To Use Laundry Bags To Save Your Clothes
Using laundry bags can save your clothes from wear and tear for years to come.
Happy Laundering!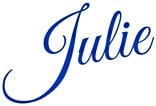 Related Posts:
---
---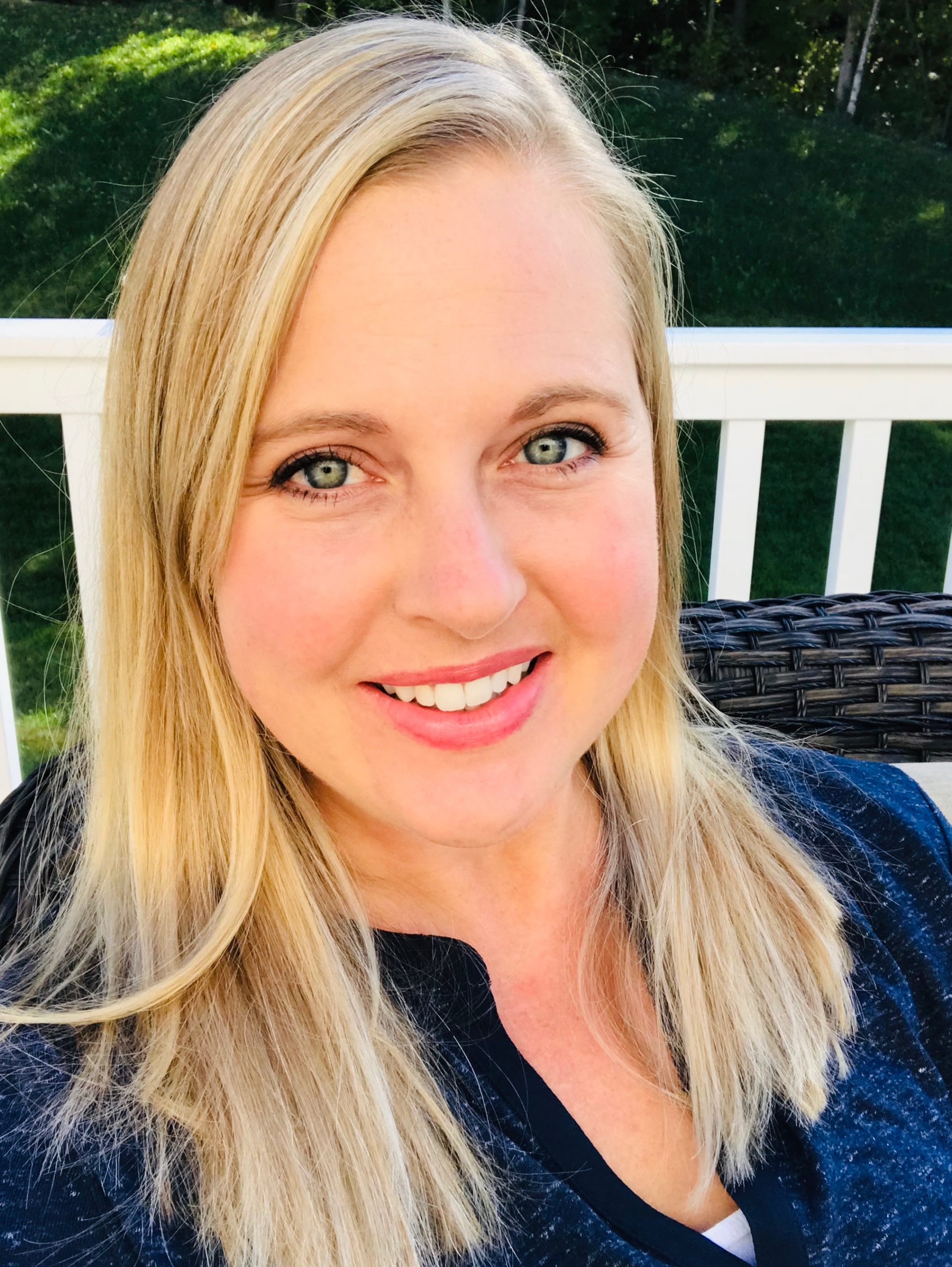 As a stay at home mom myself, I have found ways to keep myself sane and organized while loving what I do …be home with my kids!  After 14 years of being home, I realized other moms may benefit from some of the tips and tricks I have learned over the years.  Join me to learn ways to manage your home and life as a stay at home mom so you can make time to enjoy the best part…family.  Things I love…feeling motivated, Harry Potter, being outside, and digging deeper into my life and my family's life in order to make it better.  I have a Degree in Biology and am also a freelance writer.