How To Clean Baseboards Without Bending Over : 5 Quick And Easy Tips
Easy Ways To Clean Baseboards Without Bending Over
Are you in need of an easier, less risk of body damage way to clean baseboards without bending over? Then look no further, because I have 5 great tips for you that I use to prevent pain from cleaning my own baseboards. And my favorite of all the tools is this dust mop.
There are sponsored links on this page from which I may get a commission at no added cost to you.  For more information, please read my Privacy Statement.
I began finding ways to clean my home in non painful ways about 14 years ago. I had just had my first baby, and back pain set in…and still has not gone completely away.
But as a stay at home mom I needed to be able to keep my home clean for my kids and my own peace of mind.
This is a list of 5 ways I have found to clean baseboards in my house without having to bend over and experience the pain that bending over can sometimes cause.
Here are 12 FREE motivation tips just for you…so you can start cleaning TODAY!
How To Clean Your Baseboards Without Bending Over
Clean Baseboards Without Bending Over Tip #1:  Flexible Dust Mop
Get a microfiber dust mop like this one.  Lay the dust mop flat against the baseboard and run it from side to side. The longer microfiber and chenille strings will help the dust mop to hit the top of the baseboards as well as the front.
Save time by dusting baseboards at the same time that you dust your hardwood, laminate, or tile floors with this dust mop.
When you are finished, toss the mop head in the laundry with some vinegar to make it clean and soft again for the next cleaning.
Clean Baseboards Without Bending Over Tip #2:  Flexible Duster Wand
For baseboards in carpeted rooms and baseboards that are behind furniture, I like this flexible duster with a telescopic wand. 
It has a telescopic handle making it the length you need for cleaning baseboards without bending over. And the microfiber duster is flexible so you can make it whatever shape you need it to be.
And like the dust mop from tip #1, it is machine washable.
Clean Baseboards Without Bending Over Tip #3:  Floor Mop
Once dusted, you can clean the baseboards with a mop like this one. But I really only recommend doing this if your baseboards are truly dirty. Many times you can just get away with dusting them if they are not in a high foot traffic area.
If you decide your baseboards need a thorough cleaning, you will use the same concept for when you used the dust mop from tip #1.
Get a regular old mop wet and soapy. Make sure you squeeze out almost every last bit of moisture. Turn the wet soapy mop to the side and lay it flat against the front surface of the baseboard. Then move the mop from side to side along the baseboard front.
Clean Baseboards Without Bending Over Tip #4:  Use A Spray
If you don't want to carry a heavy bucket of water around to use with your mop, then use a cleaning spray instead.  Just add water with a few drops of dish soap to a dollar store spray bottle.  Spray on the baseboard and mop it off with this microfiber mop. 
Clean Baseboards Without Bending Over Tip #5:  Prevent Future Dust and Dirt Build Up
Use a product that will prevent dust from coming back.  You can place a dryer sheet on a swiffer wand and run it along the baseboards.  The oils in the dryer sheet will help dust "slip off" of your baseboards so you don't have to clean them as often.  
Another tip is to put a microfiber cloth on the Swiffer pole and spray it with Pledge.  It will create the same effect as the dryer sheet, making the dust just slide off the boards for less future cleaning.
Both will make your house smell good too!
PRO TIP: Keep in mind that if you put oily substances like pledge or dryer sheets on your baseboards, then you will need to clean them well with soap and water if you ever decide to repaint them with a latex paint.
Frequently Asked Questions:
Is there a tool to clean baseboards?
While there is no designated tool to clean baseboards without bending over, there are many tools that can be adapted to help keep you from bending over or kneeling during cleaning.
Here are the products I recommend:
How do you clean baseboards without kneeling?
The tips I gave above will help you clean baseboards without bending over and will also help you clean baseboards without kneeling. Essentially, you will want to use products that are long enough for you to remain standing, while still being able to dust and clean your baseboards. Please see the tips above for how to clean baseboards without bending over.
What is the fastest way to clean baseboards easily?
The fastest way to clean baseboards is to do it while you are completing other tasks.  As stated in tip #1 above, use a flexible floor mop so you can dust your floors and baseboards at the same time.  
Use your regular mop on baseboards to get them clean while you are mopping your floors.
Do dryer sheets clean baseboards?
Dryer sheets do not clean baseboards, but they will put a layer of wax and oil on the baseboards to help prevent dust and dirt buildup in the future.
How do you clean baseboards with vinegar?
A quarter cup of vinegar and 3 cups of hot water can be sprayed on the baseboards for cleaning.  Be careful of oil painted baseboards, the acidity of the vinegar could damage them.
What to clean baseboards with before painting?
In order to remove all oils, waxes, and dirt, the best thing to clean baseboards with before painting is a few drops of dish soap and warm water. 
Review of Best Way To Clean Baseboards Without Bending Over
Utilize the cleaning tools your have that have a long handle. They will help you accomplish your baseboard cleaning goals as easy as possible.
1. Dust
Use your dust mop to dry dust your baseboards
If you don't have a dust mop, make one by attaching a dry microfiber cloth or another soft cloth to your broom with a rubber band
Use a telescopic duster with a long wand to reach the baseboard without bending
2. Clean
A mop with a clean sponge is the best tool for cleaning baseboards without bending over
Attach a wet microfiber cloth to the end of a long wand
3. Cleaning Solution
Use soapy water made with a 1/2 tsp mild dish detergent and 650 ml hot water in a spray bottle
If There Is A Lot Of Dust
Sometimes if there is a lot of dust caked into the cracks and crevices of your baseboards, you will have to clean them more thoroughly. You can use a clean microfiber cloth and press it into the crevices with your fingernail. Another option is to grab a cotton swab, add a little water, and rub the cotton swab into the crevice or crack.
How To Clean Certain Things From Baseboards
Special attention may need to be given to high-traffic areas or areas that have been neglected for a long time.
Scuff marks
To remove scuff marks in the entryway or other areas, try a Mr. Clean Magic Eraser sponge and a little elbow grease.
Pet hair
If you have a dust mop, that will work great to pick up pet hair.
Oil
If you have used something oily on your baseboards in the past (like furniture polish), use soapy water and a clean rag to remove the oil.
Types Of Baseboards Matters
When cleaning your baseboards, never use wood cleaner (even if you have wood baseboards), white vinegar, hydrogen peroxide, baby wipes, or dryer sheets.
White vinegar and peroxide can damage the glossy finish on the baseboards. Wood cleaner, baby wipes and dryer sheets all leave behind oil which can get on your hardwood floors and make it smudgy. Oils also will make it impossible to paint your baseboards with a latex paint.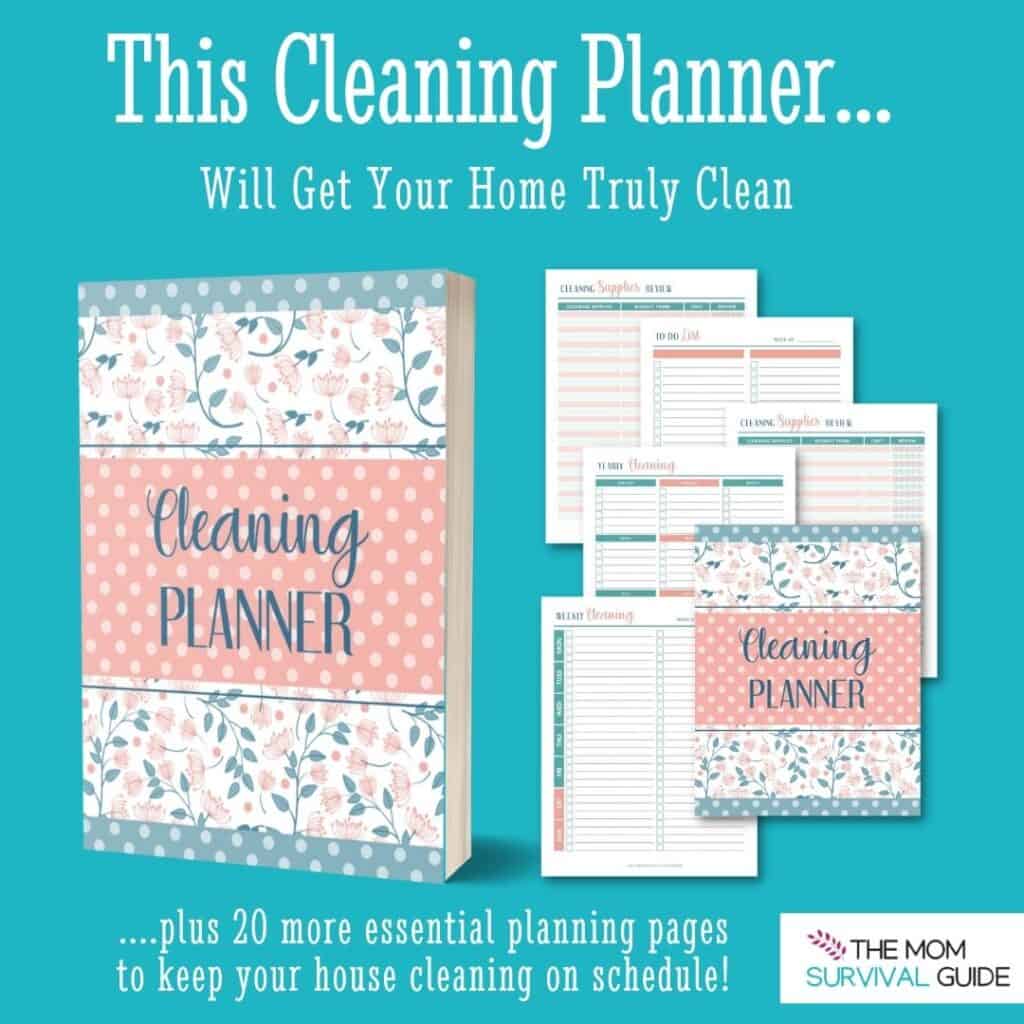 Cleaning Routine
The most effective way to keep your baseboards from needing a deep clean is to add them into your cleaning routine. Quickly go over the baseboards once a week with the duster. Then wipe down with soap and water once a month, and tackle scuff marks and tougher dirt once every 6 months.
This will help cut down on the amount of bending over you do if you have a bad back.
Salvage Really Dirty Baseboards The Easy Way
This is actually a quick hack for salvaging really grimy baseboards.
The bad news here is that you are probably going to have to bend, stoop and crouch if your baseboards need a deep cleaning. The good news, is that when you are finished, you should not have to put that much energy into cleaning them again as long as you add them to your cleaning schedule.
If your baseboards are really grimy, then the easiest way to make them look good again, is to clean them the best you can, and then re-paint or re-stain them. Make sure you have a clean paint brush when you do this and don't forget to apply polyurethane if you are re-staining.
Take Advantage Of The Easy Steps Above
Using the right tools and tips mentioned above, you can be sure to not have back pain after cleaning. It took me a long time to figure out what works, but I am happy to be able to share these tips with you.
You Can Clean Without Bending Over or Kneeling
Knowing there are ways to clean your home and especially your baseboards without bending over can really give you some peace of mind. You no longer have to worry about whether you will hurt yourself while cleaning if you use these tips for cleaning baseboards without bending over.
Happy Cleaning!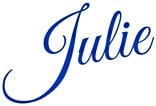 Related Posts: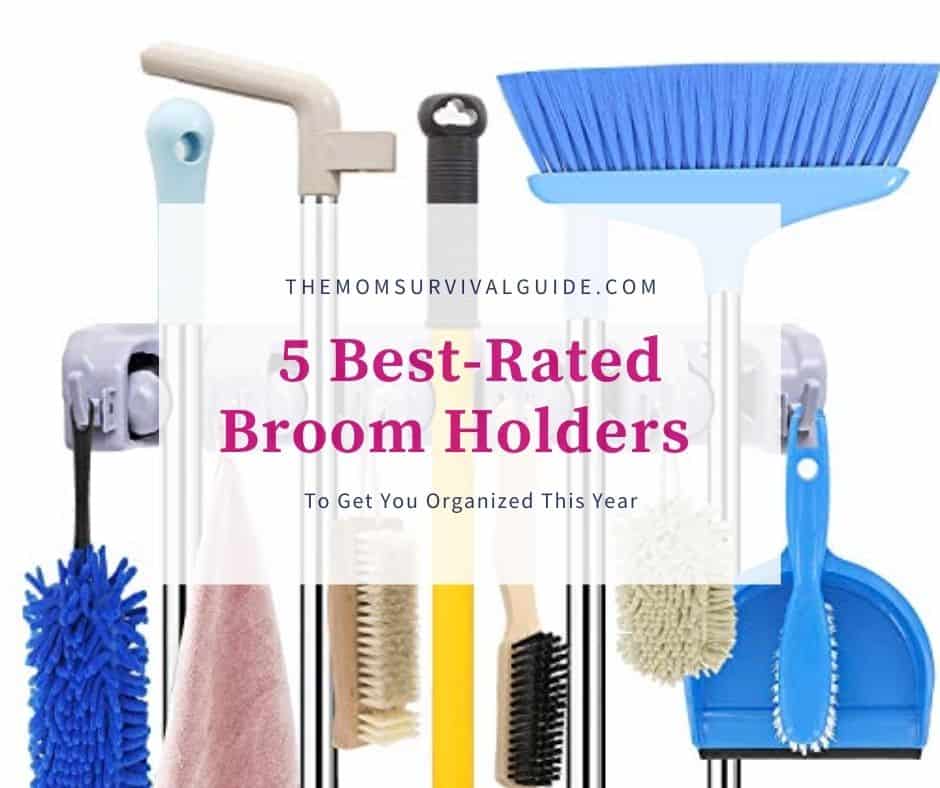 ---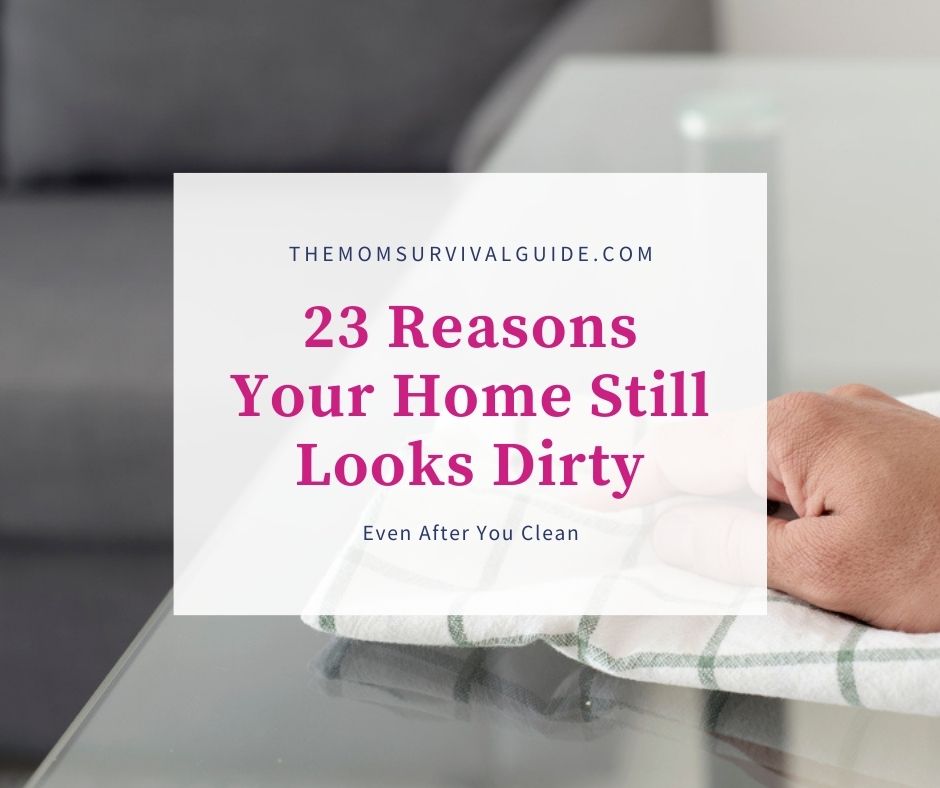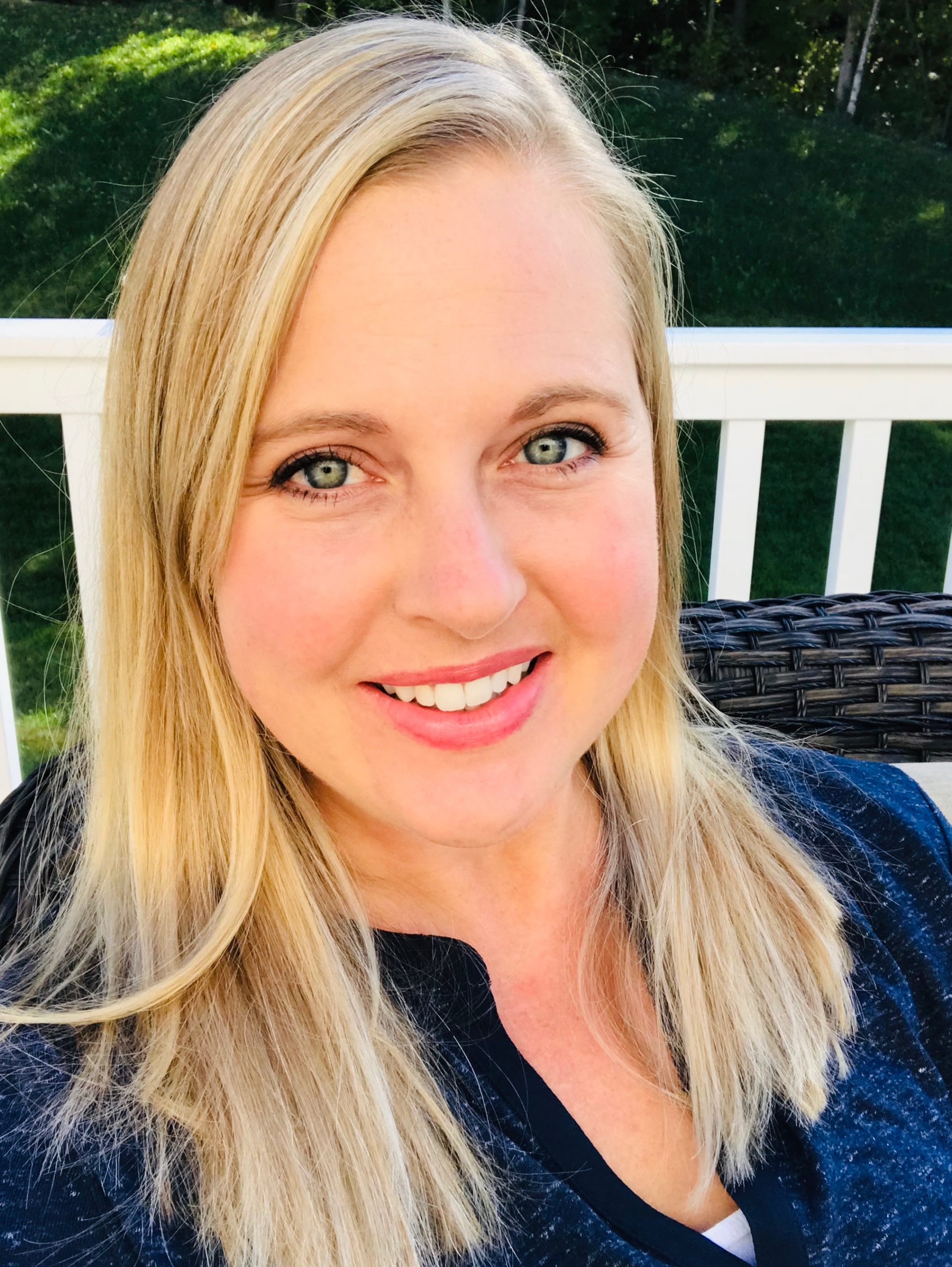 As a stay at home mom myself, I have found ways to keep myself sane and organized while loving what I do …be home with my kids!  After 14 years of being home, I realized other moms may benefit from some of the tips and tricks I have learned over the years.  Join me to learn ways to manage your home and life as a stay at home mom so you can make time to enjoy the best part…family.  Things I love…feeling motivated, Harry Potter, being outside, and digging deeper into my life and my family's life in order to make it better.  I have a Degree in Biology and am also a freelance writer.