5 Best-Rated Broom Holders You Need To Get Organized
Here are the 5 Best Broom Holders On Amazon For This Year
Let's get right to it…you need the best broom holder to hold all of your cleaning clutter without breaking.  Well, you are in the right place.  Here are the top Amazon picks for this year.
Click here to buy the #1 Best Broom Holder on Amazon
There are sponsored links on this page from which I may get a commission at no added cost to you.  For more information, please read my Privacy Statement.

Here are 12 FREE motivation tips just for you…so you can start cleaning TODAY!
Why You Need A Mop And Broom Holder
I don't know about you, but I hate it when my brooms, mops, dusters, and every other cleaning thing I own are shoved into the corner and fall down every time I move anything.
No to mention the fact that the bristles on my broom start to turn sideways from sitting on the floor all the time and that corner seems to be dirty all the time, filling up with dust bunnies and grime.
So when I had finally had enough of the craziness, I decided to purchase a broom holder. And it was one of the best purchases I ever made from an organizing standpoint.
So I want you to take a look at some of these tops broom holder picks from amazon and myself, and see if any of them may help you organize your cleaning clutter.
And remember, you can hang more thanjust a broom and a mop. Mine has a swiffer, swiffer vac, two dust mops, a regular mop, and a broom. And they are all out of the corner…and off the floor! And it is FANTASTIC!
Best Mop And Broom Holder Details
Recommended by Thekitchn [source] and listed as a Best Seller on Amazon, The Berry Avenue Broom Holder and Garage Organizer is definitely on our list of best broom holders for this year.  Just check out some of it's great features:
PROS:
          ✅ Five slots for tools
          ✅ 6 hooks that fold up when not in use
          ✅ Holds up to 35 pounds
          ✅ Can be mounted into drywall
          ✅ Indoor or outdoor use
          ✅ Has hooks for other cleaning supplies
          ✅ Strong no-slip grip on tools in slots
          ✅ Can be used for more than just brooms
          ✅ Under $15
          ✅ 4.4 out of 5 star rating on Amazon
          ✅ Dimensions: 2.6 x 3.4 x 15.9 inches
CONS: 
          ⛔ Not great for rakes and snow shovels
          ⛔ Narrow spacing between holding sockets
          ⛔ Force is required to get utensils in and out of slot
          ⛔ Mounting instructions can be hard to follow
Pro tip – Alternate your handles up and down….this allows you to not have crazy overlap and space issues due to multiple rake and shovel heads hitting each other. 

---
Another best seller on Amazon, The Hyrix Direct Mop and Broom Holder has a lot of great features and a nice low price which is why it made it onto this list of top mop and broom holders.  
The rating of this broom holder is a little higher than the Berry Avenue Broom Holder, but due to the fact that it does not hold quite as much weight and therefore is not able to be used for heavier garage tools, we felt it should be placed as our second pick.
That being said, the features are still great!  Check them out:
PROS:
          ✅ Sturdy and strong design
          ✅ Indoor or outdoor use
          ✅ Space saving 
          ✅ Easy to install
          ✅ Hooks that fold up when not in use
          ✅ Can be installed on a door
          ✅ Do not need a lot of force to add or remove items
          ✅ Handles fit nicely into slots
          ✅ Holds up to 22 pounds
          ✅ Ideal for lighter weight items such as brooms and mops
          ✅ Dimensions: 15.7″x2.4″x4.3″
          ✅ 4.6 out of 5 star rating
CONS:
          ⛔ Handles may slide down
          ⛔ Not ideal for heavier equipment
          ⛔ Countries outside the U.S. state receiving a different brand that was not made of good quality materials with no return policy.

---
The McoMce Broom Holder is also super high on our top pick list…why?  Because you do not have to drill into the wall to mount it.  Therefore, this broom holder can be mounted anywhere…even on tile in the bathroom.  And it is not just the best broom holder.  It can hold loads of different things in loads of different rooms.
Another great feature of this broom and mop holder is that it comes as 4 small holders vs one large holder, making it great for smaller spaces.
PROS:
          ✅Self adhesive
          ✅No drilling
          ✅Super easy install
          ✅Small
          ✅Anti-Slip silicone grip on tools
          ✅Many uses
          ✅Mounts anywhere
          ✅4 for the price of 1 command
          ✅Has extra screw hole for extra strength if needed
          ✅Can arrange them how it is most functional for you
          ✅Dimensions:  7.48 x 7.48 x 2.76 inches per piece
CONS:
          ⛔No extra hooks
          ⛔Only holds one item at a time
          ⛔Could possibly damage wall when removed
          ⛔Only holds lightweight items
          ⛔Does not state how much weight it can hold

---
Amazon chooses the Holikme Mop and Broom Holder as it's favorite choice.  This normally means that the reviews are good and the price is also good, so let's dig in a little. 
PROS:
          ✅Each slot holds up to 5 lbs
          ✅Each hook holds up to 10 lbs.
          ✅No slide slots
          ✅Slots are spring loaded to adjust to any sized handle
          ✅Easy install
          ✅Removable pieces allow for customization of slots and hooks
          ✅Dimensions:17.32 x 2.01 x 1.57 inches 
CONS:
          ⛔If item is not pulled tight in spring loaded slot, it could fall easily.

---
As 'Amazon's Choice' The Imilet Mop and Broom Holder is a great purchase if you have a larger space that you want to place your broom holder.  Why?  Because it comes with 2 holders.  
So not only is this broom holder rated super high with great review, but it is also a great value seeing as how you are getting 2 broom holders for the price of 1.
PROS:
✅5 slots
✅6 hooks that can be flipped up or down
✅Spring loaded
✅Value pack – 2 for the price of 1
✅Easy wall mount
✅Can mount on the back of a door
✅Can take items in and out easily
✅Made Well, very sturdy
✅Dimensions:  16.75 x 2.3 x 3.15 inches
✅Reviews:  4.7 out of 5 stars
CONS:
⛔Can hold up to 6.5 lbs per slot if the handle is rough, but only up to 3lbs if the handle is smooth

---
Reasons You Should Buy A Broom Holder
To get all of your cluttered cleaning items off the floor and out of the corner of that room
To create a space for everything and everything in it's place…aka – become more organized
To help you save space
To not damage the working end of your broom
How To Choose The Right Broom Holder
The best broom holder for you is going to be a broom holder that fits your reason for using it.  If you want something to hold your lawn and garden equipment as well as brooms and mops, they you will probably want something that is fairly heavy duty and able to handle some weight.
Whereas if you want something just to hold a broom and a feather duster, you would only need something small and not as heavy duty.
Here are some questions to ask yourself before buying:
Is it easy to install by myself?
Do I have the space for it?
Will it do the job I need it to do?
Is it big enough/small enough for my space?
Does it have good reviews?
Is it a good price?
Is it the right mounting option for my space?
Mounting Options
When it comes to mop and broom holders, choosing the right mounting option for your space is crucial.  
You do not want to purchase a broom holder that you have to screw into the wall if you are planning to use it on a tiled wall say in a bathroom or laundry room.
With tile, you would want something that is a stick on mount instead of a screw mount.
So be sure that you look at that before purchasing.
How To Mount a Broom Holder
Tools That MAY Be Required
A Drill
Drywall anchors (most come with this)
A Level
Second Person (not normally but sometimes it is easier)
Screws (most come with this)
If You Are Mounting The Broom Holder Into Studs:
 Figure out the best place to mount the broom holder by holding it in place and making sure that it is not in the way of other things…like a swinging door or people walking by that can knock items out of the broom holder.
Check the wall for studs.  If you can drill the screws for the broom holder into the studs, do that because it will be a simple process that will allow for better sturdiness on the wall.  

Drill in the first screw, but not all the way (you need to be able to maneuver the broom holder when leveling.  
Using a level, make sure your broom holder is level before adding the other screws.
Tighten all the screws…Voila! You have successfully mounted your broom holder.
If You Are Mounting The Mop and Broom Holder into Drywall: 
 If you are mounting the broom holder into dry wall, locate the dry wall anchors.
Hold the broom holder up to the wall in the desired location and use a level to make sure it is level.
Mark the drill holes with a pencil or marker.
Removed the broom holder and drill a pilot hole in the wall where you placed your marks.
Hold the pointed end of the dry wall anchor up to the hole you just drilled and use a hammer to LIGHTLY tap the anchor into the hole…if you hit the anchor too hard, it could collapse or break.
Now replace the broom holder on the wall, and line up the holes on the broom holder with the anchor holes.
Using a drill with a screwdriver head, drill the first screw through the broom holder and into the wall anchor hole.  Do not tighten the screw yet.
Make sure your broom holder is still level, then screw in the other screws the same way you did the first.  
Tighten all the screws for a secure fit against the wall.
Recommendations for Use of A Mop of Broom Holder
Never place more weight on the broom holder than it can handle.  Doing so could cause severe damage to your wall or door if it pulls the drywall anchors or screw out of the wall.
Before mounting, always make sure that a nearby door will not hit the holder or that people will not hit the holder as they walk by because the items you have hung up could fall down in that case (I know because I have done this!)
If your tools are very large in width, such as a wide rake or snow shovel, then alternating the items upside down and right side up in the slots can help with better spacing of equipment.
Why You Need The Best Broom Holder For You
Our professional opinion is that if you buy the best broom holder for your circumstances, then you are going to be very happy with it.  
I have been using a broom holder from day one and will never go back to just storing my cleaning items on the floor of the basement stairs like I used to.
And if you keep all of these tips in mind as you go through the list, I am positive that you are going to find the best broom holder for your home and needs.
Happy Organizing!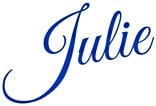 Related Posts:
---
---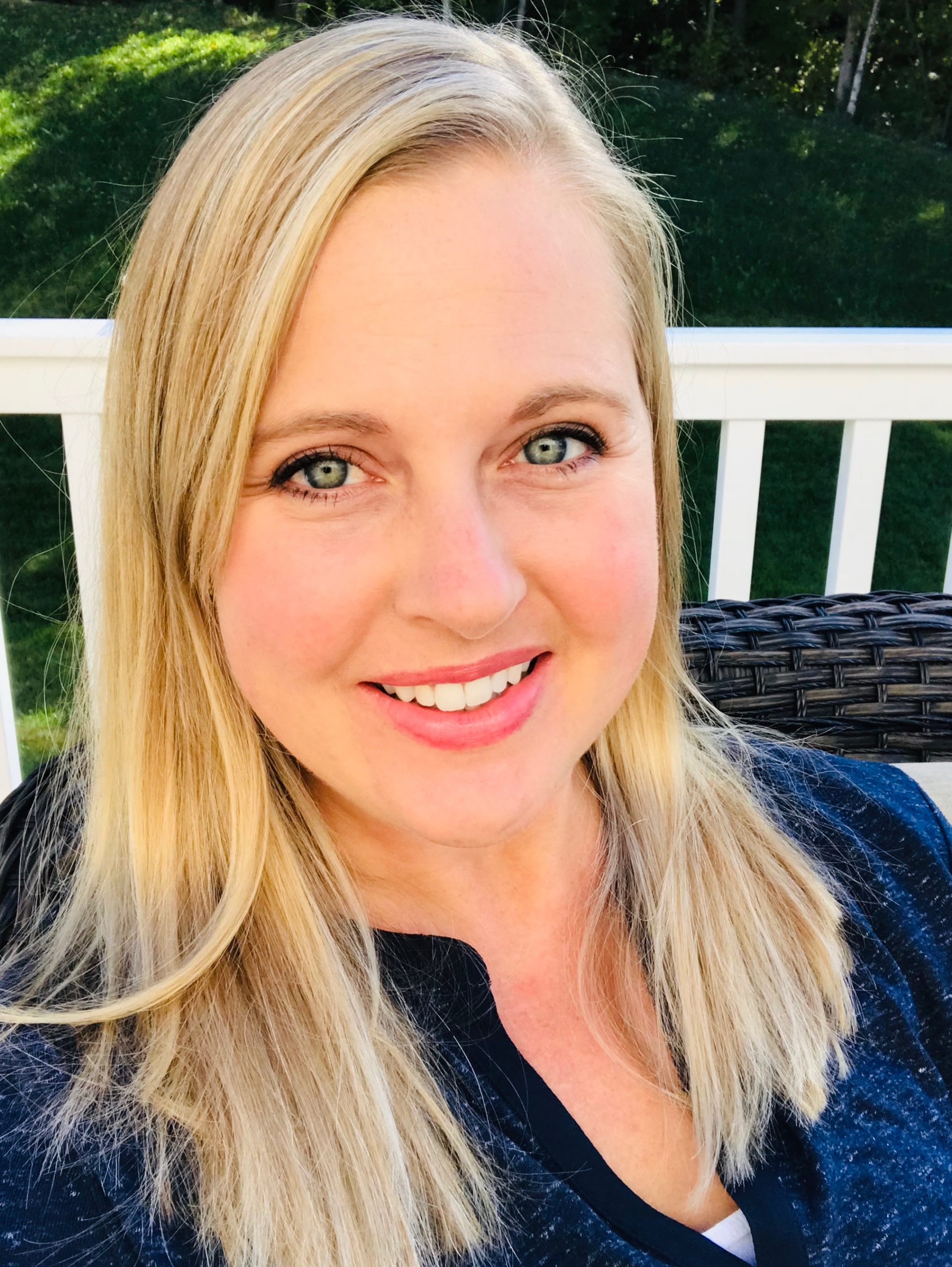 As a stay at home mom myself, I have found ways to keep myself sane and organized while loving what I do …be home with my kids!  After 14 years of being home, I realized other moms may benefit from some of the tips and tricks I have learned over the years.  Join me to learn ways to manage your home and life as a stay at home mom so you can make time to enjoy the best part…family.  Things I love…feeling motivated, Harry Potter, being outside, and digging deeper into my life and my family's life in order to make it better.  I have a Degree in Biology and am also a freelance writer.