Best Ways to Reheat Casserole in the Oven (And How Long)
Can you reheat a casserole in the oven? The answer is yes. With the right dish, internal temperature and cooking time, you can reheat any casserole, even ones that you think may dry out. The following post is all about the best ways to reheat casserole in the oven.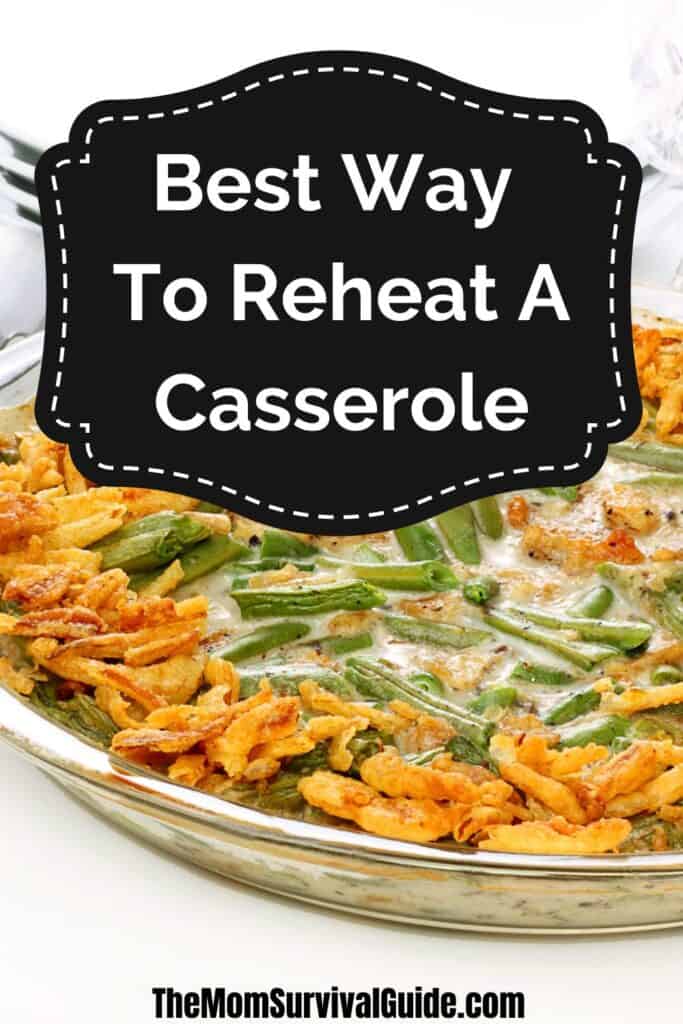 There are sponsored links on this page from which I may get a commission at no added cost to you. For more information, please read my Privacy Statement.
Best Ways to Reheat Casserole in the Oven
There are many different ways you can reheat a casserole in the oven, but making sure you have the right container, the right temperature and the right amount of time for the reheating are the most important points.
I love making casseroles ahead of time for parties, trips, or even just part of my weekly meal planning. I also like to take casseroles to people if they are sick, or after a surgery. But if you plan to do this, you need to know how to reheat casseroles without them drying out so you can tell whomever you are giving the casserole.
So lets take a deeper dive into reheating that casserole in the oven so we can make sure you get it right.
Best method for reheating entire casserole
When you reheat a casserole, one of the main things to remember is that the shorter the cooking time, the less possibility that the casserole will burn on top or become dry throughout. or on the edges
The reheating process for an entire casserole is quite simple.
Make sure the casserole is in an oven-safe dish.
Place a moist paper towel over the top of the casserole and then cover it with foil to retain moisture.
Bake the dish at 350 degrees Fahrenheit for 20-30 minutes or until the internal temperature reaches 165 degrees Fahrenheit. , delicious dish, easy way, best results, hot oven, 20-30 minutes, large portion, edges of the casserole, whole casserole, entire casseroles, dry casserole, much heat, long time pretty simple process, oven-safe dish, center of the casserole
Some types of casseroles may need a slightly different approach to make sure they don't dry out or get burnt on top.
Best way to reheat leftover casserole when it is room temperature
When you are reheating a casserole in the oven from room temperature, your reheating time will be less. Reheat casserole in the oven the same way as above, but only for about 10 minutes. Again, make sure the internal temperature is reading at 165 degrees. You can use an instant-read thermometer for this.
Best way to reheat refrigerated casserole in the oven
If you are reheating a casserole straight from the refrigerator, make sure to let the dish warm up on the countertop for about 10 minutes before putting it into the oven. You will also want to make sure you transfer it out of it's air-tight container and into an oven-safe dish.
Best way to reheat frozen casserole in the oven
If you baked your casserole ahead of time and now just need to reheat it, first make sure it is in an oven-safe dish, second cover the dish with foil, and third, bake at 350 degrees for 20-30 minutes until the internal temperature is 165 degrees.
Best way to reheat breakfast casserole in the oven
Eggs can get a little rubbery when overcooked. So when reheating an egg casserole, it is a good idea to add a little bit of water to the top of the casserole before adding the foil. That way the eggs will stay moist instead of drying out in the oven.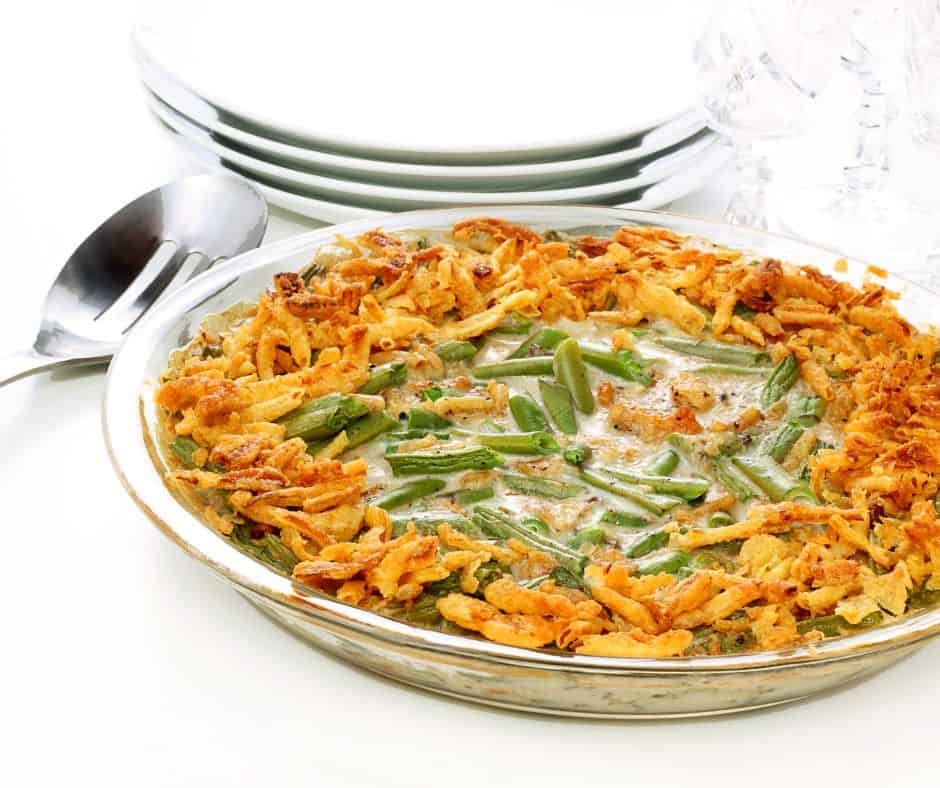 Best way to reheat vegetable casseroles in the oven
Vegetable casseroles are no different than any other casserole, but adding moisture is usually a good idea to keep the casserole from drying out or getting crispy edges. For something like leftover green bean casserole, add a little extra milk before reheating.
How To Reduce Reheating Time
Different cooking methods can reduce the time it takes to reheat a casserole.
Small portions in an oven-safe dish will heat up faster and have less chance of drying out.
Large skillets over medium heat are a great way to quickly heat up a single portion.
Using a Slow cooker, you can scoop the entire contents into the cooker and place on low for 2-4 hours or until cooked through.
Helpful Tools For Reheating a Casserole
Aluminum foil to cover the dish and help lock in moisture.
Cooking spray to spray the foil so it does not stick to your casserole.
Baking dish that is oven-safe.
Instant -read thermometer for taking internal temperature of the casserole.
Common Mistakes
Here are a few common mistakes people make when reheating casserole in the oven.
Not baking until hot throughout
When you don't bake your casserole to a temperature of 165 degrees in the center, you risk getting food poisoning. So please make sure the casserole is not still cold in the middle.
Using plastic wrap
Plastic wrap is great for keeping food leftovers in the fridge form losing moisture. But with the oven method, plastic wrap is not a good casserole cover. Instead, use aluminum foil or another cover that is oven-safe.
Cooking too long
As mentioned above, reheating your casserole leftovers for too long in the oven can cause it to become dry. Good news is that by following the heating instructions above and adding a small amount of water will help prevent this.
Not using oven safe dish
Being able to reheat your leftover casserole recipes to a safe temperature in the oven means using a dish that can withstand the heat. The airtight plastic Tupperware you used to store the casserole in the fridge is not a good option in the oven.
Frequently Asked Questions:
How long to reheat a casserole in the oven?
When reheating from the fridge or freezer, reheat for 20- 30 minutes. If you are reheating from room temperature, reheat for 10-15 minutes.
Do you reheat casserole in oven covered or uncovered?
Always covered to reduce loss of moisture and to make sure any cheesy or breadcrumb toppings do not burn.
At what temperature do you heat up a casserole?
Heat in an oven set to 350 degrees until the internal temperature of the casserole is at least 165.
Final Thoughts About Reheating Casserole
In the end, if you choose and oven-safe dish, cook it the right amount of time and at the right temperature, odds are, your casserole will turn out just fine. And if you don't like using the oven to reheat, you can always try different methods for reheating like a toaster, air fryer, or microwaving the casserole in a microwave-safe dish.
Happy Reheating!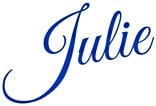 Related Posts:
---
---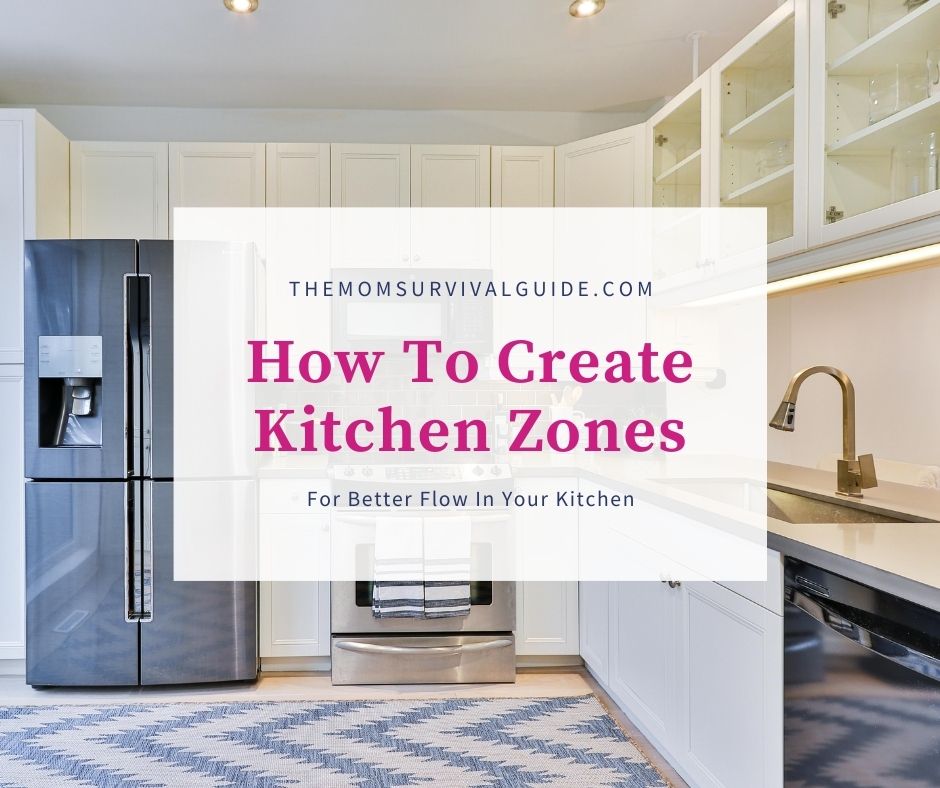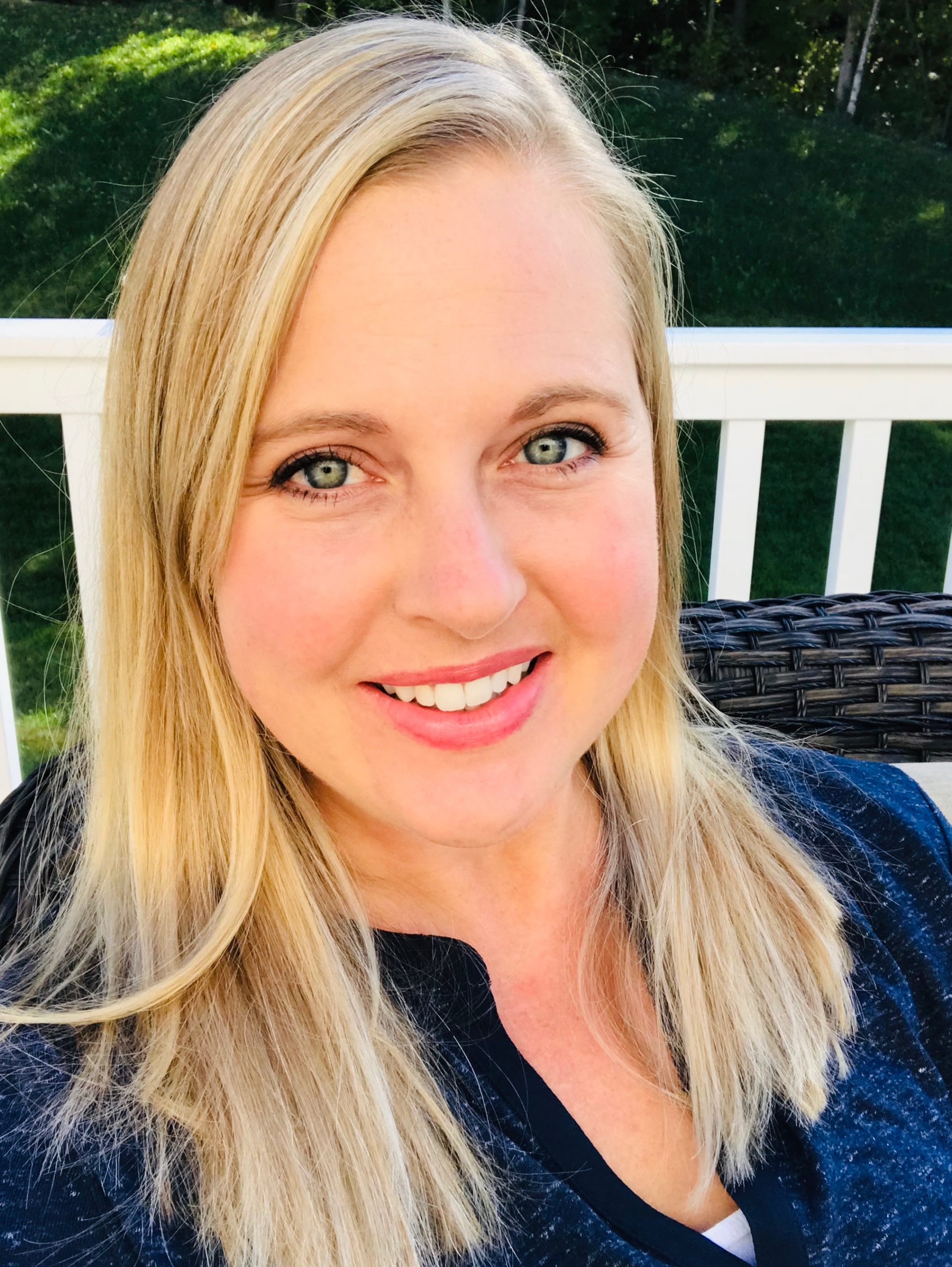 As a stay at home mom myself, I have found ways to keep myself sane and organized while loving what I do …be home with my kids!  After 14 years of being home, I realized other moms may benefit from some of the tips and tricks I have learned over the years.  Join me to learn ways to manage your home and life as a stay at home mom so you can make time to enjoy the best part…family.  Things I love…feeling motivated, Harry Potter, being outside, and digging deeper into my life and my family's life in order to make it better.  I have a Degree in Biology and am also a freelance writer.