The Best Clutter Free Gifts To Help You Make Life Simpler For Yourself
Does the clutter in your home seem to sneak up on you? Like maybe after a birthday or Christmas? Then buying and asking for clutter free gifts may be just what you need. Find out some great clutter free gift ideas to help make your life simpler…and probably your family and friends lives simpler too.
There are sponsored links on this page from which I may get a commission at no added cost to you.  For more information, please read my Privacy Statement.
What Are Clutter Free Gifts?
Every year millions of gifts are given and received. And most of them turn into clutter that just accumulates in our homes.
So 'clutter free gifts' are gifts that will not clutter up a home.
As a mom and a person who hates seeing the clutter that comes into my home every time we have a birthday or Christmas, I can honestly say that I don't ever want to bestow more clutter on others through the gifts I give.
But I also like to ask for these gifts from others so I don't create more clutter in my own home.
Clutter free gifts are simply things that help a person experience life better or fulfill something they use all the time, so you already know they love it.
Reasons To Buy Clutter Free Gifts
Clutter free gifts are good for keeping clutter to a minimum. Gifts that do not cause any clutter are great for people who have everything, for minimalists who want nothing, and for kids who already have too much.
Whether the gift is for you, for someone you know, or for your kids, you really can give and receive gifts that will not create more clutter in your home.
4 Categories Of Clutter Free Gifts
There are four categories that clutter free gifts can fall into:
Things that can be used regularly or used up
Items that can be consumed
Experience Gifts
Charitable Gifts
Here is a list of some gifts that will not cause more clutter for you or your friends.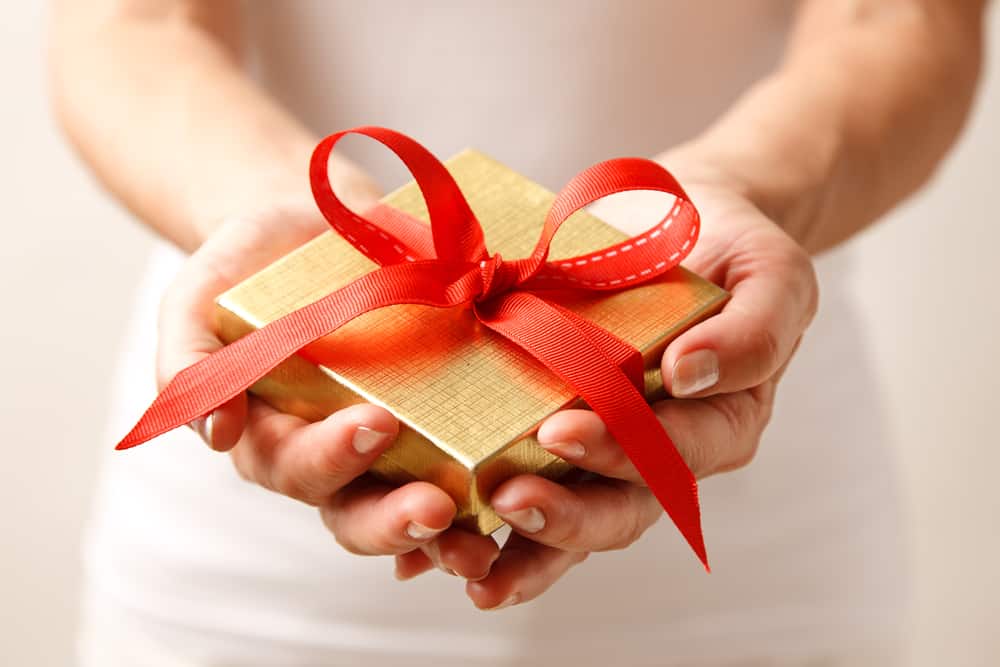 Clutter Free Gifts That Will Get Used Up
A great way to give a gift that is clutter free is by giving a gift that can be used or is continuously used up by the person. These items consist of home products, personal products and craft or hobby supplies.
Some of these items are very personal to the person that you are buying for.  And if you do not know them that well, then you may be able to ask them or a close family member or friend about what their favorite items are.
1. Hobby Supplies
Do you know someone who just loves a particular hobby? You can give them supplies that will allow them to create and do the things they love, without creating clutter in their homes. You can do this by buying them items they will use up. Things like yarn if they are knitters, essential oils for someone who loves candle making, and fondant for cake decorators. I love using CrateJoy to buy hobby supplies as gifts because Cratejoy carries so many different hobby options to choose from.
2. Beauty and Self Care Items
Another idea for clutter free gifts is beauty and self care items that you know will get used. Does your friend or family member love a certain shampoo? Or maybe there is a face serum they have had their eye on for a while? Those are great useful gifts to get them that you know they will love to use. There are also monthly subscription boxes on Cratejoy that can deliver beauty masks and other fun products to your friend's doorstep.
3. Eco-friendly Household Supplies
Things like dish soap, hand soap, and even laundry detergent can get pricey if you are trying to buy eco-friendly products that are safe for your family and the environment. But they make great clutter free gifts because they are items that get used up…and often. So if you know someone who uses them, that is a great gift to buy. I prefer the fun scents like this sweet honeysuckle hand soap from CleanCult.
Mighty Nest is one of my favorite eco-friendly shopping sites. Their products range from kitchen to lunch supplies to house cleaning to body care and wellness. One of my favorite supplies to by from Mighty Nest are these Lavendar Rosemary bars of soap for my guest bath.
4. Favorite Paper Products
There are just some people in the world that need to write, draw and doodle. Like me. This my creative process. I cannot use online journals and planners, so I love getting those items as gifts, because they can get expensive. My favorite paper products to get are
1. my favorite planner that I use every year and . . .
2. my favorite self care journal that I also use every year.
5. Fresh Flowers
Fresh flowers can make any home look fresh and beautiful, but then they die and look aweful. So how do you give the gift of flowers without them dying? Well, with monthly deliveries, that's how. It won't stop the previous ones from dying, but it will give new life with every new delivery. Bloomsy Box is my favorite.
Here are some other great ideas for clutter free gifts that get used up:
Favorite Shampoo
Favorite Perfume
Favorite Conditioner
Favorite Lotion
Favorite Lip Gloss
Favorite Makeup
Flower Bulbs
Manicure gift card
Pedicure gift card
Salon gift card
Subscription Gifts that Are Clutter Free
Do you know someone who loves TV shows? Loves reading? Loves Music? Then you can purchase them a membership, or pay for a portion of their membership as a gift. Here are a few memberships I love:
---
---
Experience Gift Ideas That Are Clutter Free
Gifts that are not things can be just as rewarding and wanted as gifts that are things.  Many people who have kids…with little time, and little money, would love to just have a day or night out to have some fun.
Here are some examples of gifts you can give that are not things:
1. Concert Tickets
Know someone who loves music or concerts? Or maybe they just haven't been to something fun in a while? Vivid Seats is the perfect way to see what concerts are in your surrounding area this year so you an take someone you love to a great show.
2. Play Tickets
Vivid Seats also has tickets for plays, operas, ballets and more. You can find out all that Vivid Seats offers by clicking here.
3. Gift Cards
Who can't use money as a gift? The trick to making it a special gift instead of what you pulled out of your wallet at the last minute is by purchasing a gift card they will love. Maybe they love eating out but never go because they don't want to spend the money. Giving them a gift card to a restaurant is the perfect way to make sure they spend that gift card on themselves and not groceries for the family. My favorite place to buy gift cards online is from Gift Card Mall. You could literally get all your holiday shopping done here in one day if you wanted to!
4. Day Trips and Outings
There are probably some super fun things to do in your home town that you have never even heard of. A great way to check out what is happening and if there is a good deal on it is through Groupon. Groupon is a great way to purchase discount deals in your area and also my favorite place to purchase unique event gifts. You an find anything from Skydiving packages to Riverboat rides, from Spa Facials to Family Segway Tours. There are so many options, you are bound to find something fun to gift as a great clutter free gift.
Here are some examples of fun things you can find to do on Groupon:
Riverboat Ride
Parasailing
Bungee Jumping
Skydiving
Snorkeling
Scuba Lessons
Cooking Lessons
Wine Tasting
Vacation
Weekend Getaway
Ziplining
Camping
Massage or Spa Experience
Family Photos
---
---
Clutter Free Gifts That Are Consumable
There are some real foodies out there that would be super appreciative of food gifts. They love jellies, jams, meats and cheese. Craft wines and beer are there expertise, and they love trying anything new.
Another person who may love consumable gifts is someone who is on a special diet or someone who doesn't really have a need for anything but the finer things in life…like chocolate and wine…YUM!
1. Alcohol
You can always purchase your friend or family member a bottle of their favorite alcohol as a great clutter free gift, but as an even better option…you could get them something even more exciting and rare. Wine clubs and beer clubs send new selections to try each month and are great for any wine or beer connoisseur. This is my favorite wine club.
Or better yet, help your friend become a maker of their favorite beverage with a wine kit or beer kit. This is my favorite beer making kit.
2. Meat
Yes. You really can purchase meat…monthly. And people who love meat, love that they are getting quality meat from a quality vendor every month. So yes. This is a thing. And people go crazy for it. So consider giving the gift of meat. You can find out more here at Butcher Box.
3. Coffee
I love coffee, don't you? And as a coffee lover, I love lots of different kinds of coffee. Flavored coffee, Arrabica beans vs columbian, artisian, roasted, and more! The coffee world is vast and full of different things to try. There are plenty of coffee lover boxes you can check out on Cratejoy, but my favorite is Tayst becuase their coffee is shipped in Keurig compatible pods that are biodegradable and compostable. Plus, Tayst roasts their coffee beans fresh each week for the most flavor. You can learn more about Tayst here.
4. Chocolates and Sweets
Some of my favorite gifts to get at Christmas are gormet chocolates and sweets. Why? Because I love them and it makes me feel like a kid again to get to indulge in those treats a few times a year. you can purchase a sweets subscription box or opt for a one time purchase of sweets that will be the best clutter free gift ever.
5. Diet Friendly
Sometimes it is nice to have a few diet friendly snacks on hand. Whether you are keto, vegan or just trying to eat healthy, there is a box of goodies for that. Here are a few I like:
Full Circle ships farm fresh artisan foods to you. This would be great for someone trying to eat healthy or organic… or even just support small farmers. Find out more about Full Circle here.
Urthbox is a box of 100% GMO free, organic, natural snacks for anyone looking to start their diet of right…or keep it going with something new. Learn more about Urthbox here.
Know somebody doing the Mediterranean diet? Then they are probably using a lot of olive oil. And good olive oil can be hard to find. Kosterina is a site that has authentic greek olive oil with high polyphenols for extra health benefits. You may even just want some for yourself. Check out Kosterina here.
If you know somebody doing the Keto diet, you know it can be difficult to find foods that contain no carbs sometimes. So Keto Snack Box solved that problem by shipping Keto friendly snacks to your door. This is a great gift because Keto Snack Box has a way to purchase just 1 box as a gift and then you don't have to buy anymore. You can learn more about Keto Snack Box here.
---
Get $10 off + an extra FREE Pinot Grigio with Pinkies Up Wine Glass with any new Vine Oh! box. Just $49.99 + free shipping! A $183+ value. Use code WineYay.
---
Charitable Gifts On Another's Behalf Are Clutter Free
There are so many people, families, and kids in need. Not only in other countries or even other states, but right where you live.
We can all become better and more giving people by taking the money we would give to someone who already has everything, and instead giving to someone in need in their behalf.
Donate to a local charity on someone else's behalf.
Buy a grocery subscription for a person who is in need and then pay for it all year.
Donate to an International Charity on someone's behalf.
Buy winter coats and warm clothing for a family in need on someone's behalf.
Give to an animal shelter on someone's behalf.
Then give the person you are making this charitable donation for, a nice card or letter explaining what you did and why.
Clutter Free Gift Ideas
When you are trying to think of a clutter free gift for someone, think about the person who will be receiving that gift.  What are some things that they use daily or regularly?  What are some of their favorite foods or drinks?
Believe it or not, while gifts are nice when we are young, many times as we get older, we just love the idea of not having to buy all the things we use all the time.  That is why things like gift cards and money are often times so appreciated.
Also as we all get older and have more responsibilities like kids and bills to pay, sometimes just a nice night out is a great gift.
What To Do When You Get A Gift That Will Cause Clutter In Your Home
If you receive a gift that is not clutter free, you have three options about what to do with it.  You can:
Keep it
Donate it
Re-gift it
What To Do When Someone Insists On Buying You A Gift
I know many people that love buying gifts.  To them, it is not a special day for you unless you get some sort of physical present.  They believe that a gift is what makes the day special.
And you are appreciative of the heartfelt gifts they give, but you just don't really need them.
So if you know someone who insists on buying you gifts every year for different occasions, try doing these things…
Keep a running list of things you could actually use or need so you can tell the people that want to buy things for you.
Ask for items that are on the local women's shelter wishlist, and then donate them.
Ask them to make a donation to charity in your name.
---
---
Some Clutter Free Gift Ideas For Kids
Experiences
horseback riding lessons
trampoline park pass
ski pass
ice skating
broadway show
disney on ice
Ziplining
disney world
arcade gift card
movie tickets
Activity kids

Tye dye kit
Baking kit
Cooking Kit
A great option for kids who are into science is a subscription box by KIWICO.  KIWICO creates age appropriate science themed boxes that are interactive and engaging for kids.  >>>Click Here to see the KIWICO Kit options
In Conclusion
Clutter free gifts are becoming more normal in or current society due to the fact that so many of us have so much. And in reality, we don't need more THINGS.
Giving a gift like an experience or a donation can change someone's life. So you should truly consider it.
Happy Gifting!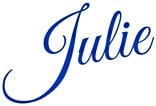 P.S. – Make sure you can refer back to this post easily for Clutter Free Gift Ideas by Pinning it!
Related Posts You May Like:
---
---
---
---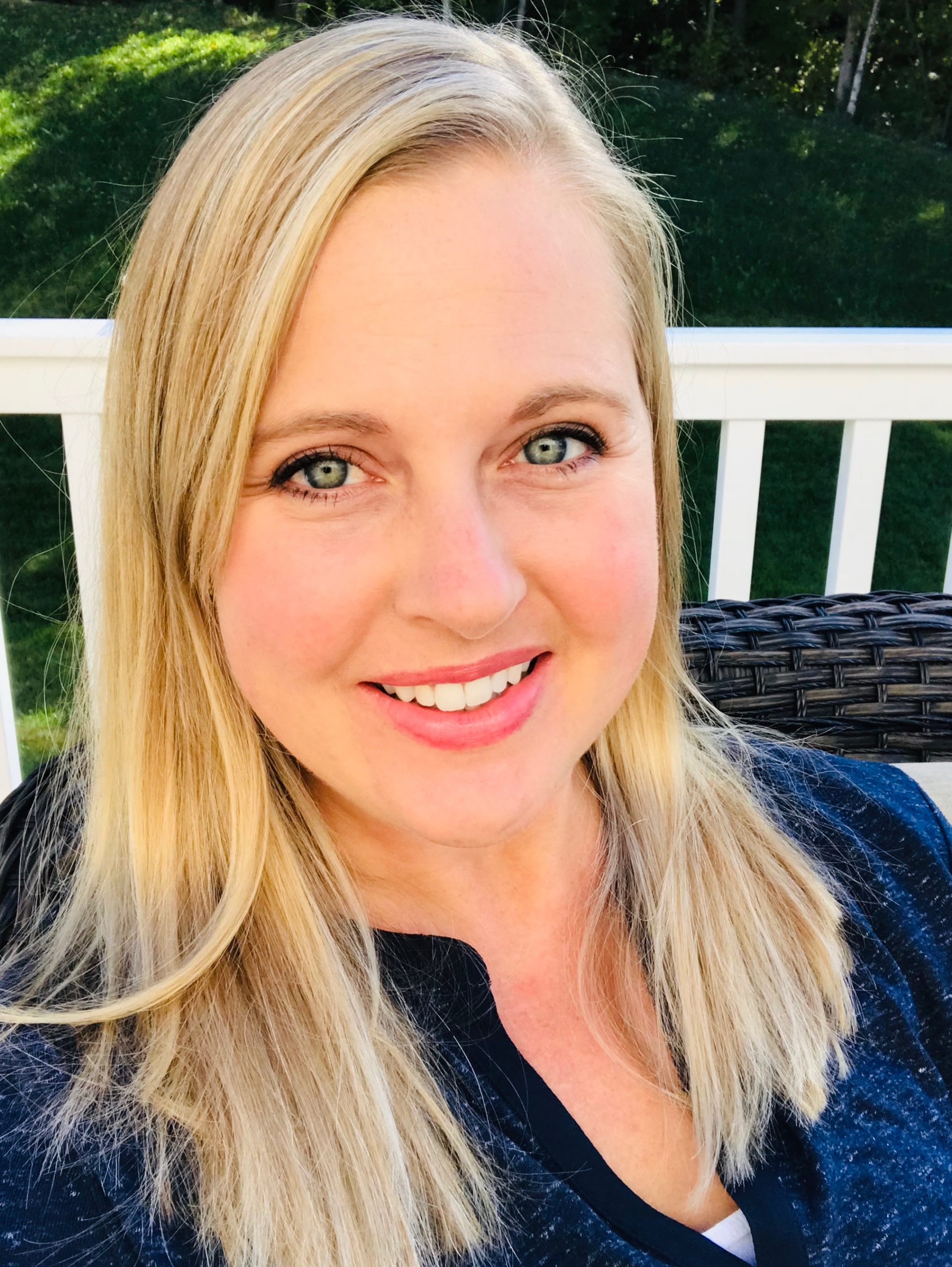 As a stay at home mom myself, I have found ways to keep myself sane and organized while loving what I do …be home with my kids!  After 14 years of being home, I realized other moms may benefit from some of the tips and tricks I have learned over the years.  Join me to learn ways to manage your home and life as a stay at home mom so you can make time to enjoy the best part…family.  Things I love…feeling motivated, Harry Potter, being outside, and digging deeper into my life and my family's life in order to make it better.  I have a Degree in Biology and am also a freelance writer.