BlueKey World Cable Clip Organizer Review
BlueKey World Cable Clip Organizer Review
I was recently asked to do a review of the BlueKey World Cable Clip Organizer (shown below).  I am always looking for new products that may help my readers better organize their lives, so I decided to take them up on the offer and review their wire holder.
You can purchase this cable clip organizer by clicking here.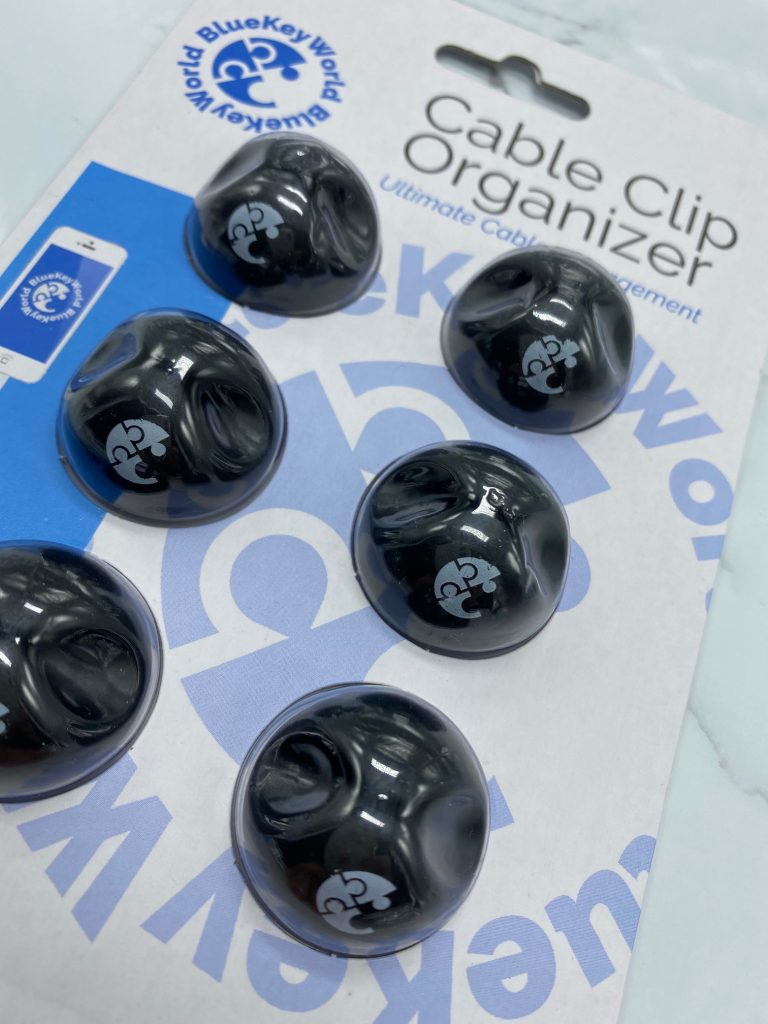 Wire Holder First Impression:
My first impression of this wire holder is that it is small and simple.  Which is great in my opinion since it will help organize without cluttering up the space where it is being used.  I like that there are 6 individual cable holders in one package.
Wire Holder Look and Feel:
After opening the package, I saw that the cable clips are small and made out of a soft, flexible plastic or silicone-like material.  The black color is not my favorite since I will most likely use these cable holders either on a light colored wall or on my white desk.  But for a space behind a piece of furniture or on a dark colored desk or wall, they would blend in nicely.
The space in the cable hook where the wire goes is large enough to hold a variety of wire sizes.  But I am concerned that the smaller wires will just slip through the slot.
Cable Clip Organizer Use:
Upon placing an actual cord into the cord holder (my laptop computer cord) it immediately slipped down through the space, catching at the larger part of the cord.  So my fear was that even though the cord may not fall all the way to the floor, that it would still slide to where it nestles up against the cable holder clip.
To my surprise, that did not actually happen.  When I unplugged the cord from my computer, the cord actually just stayed in place.  
Despite the large insert area on the wire management clips, the material they are made out of creates enough friction to keep the wire from sliding off my desk.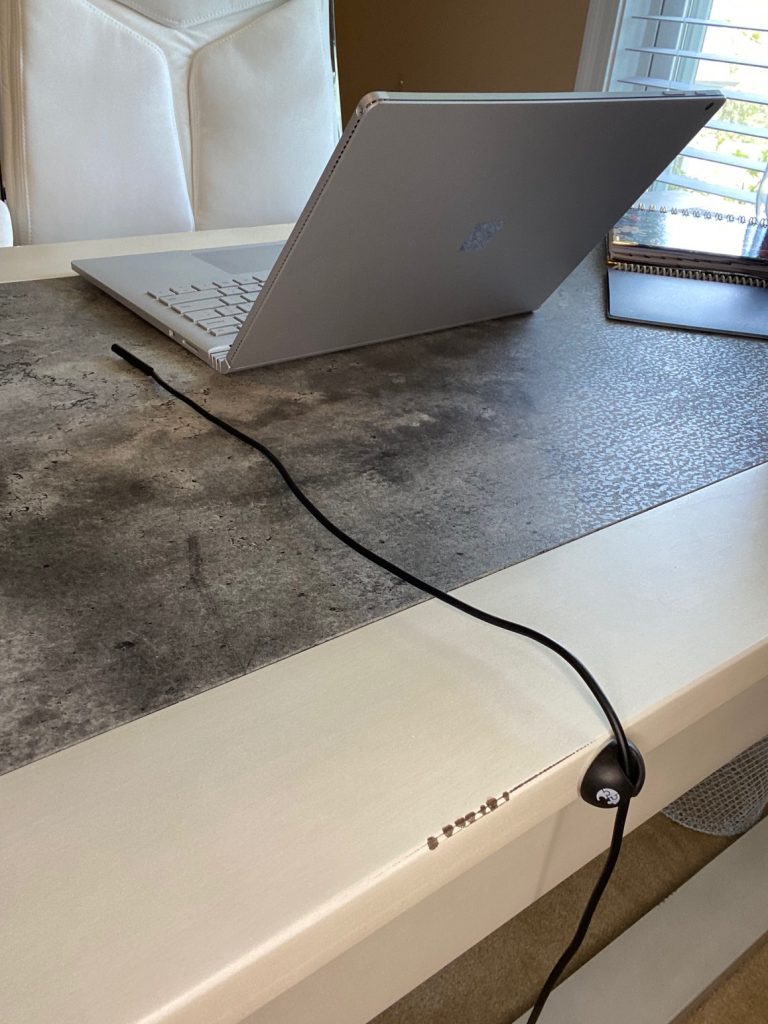 Cable Clip Organizer Overall Assessment:
Pros Of The BlueKey World Cable Clip Organizer:
Lightweight
Self-adhesive
Durable material
Versatile design
Over 15,000 reviews on Amazon
4.5 stars on Amazon
Cons Of The BlueKey World Cable Clip Organizer:
The adhesive tape is not 3M, so it leaves some residue when removed.  Though the residue seems fairly easy to remove with your fingers.
The price for 6 clips on Amazon is higher than some other wire holders on Amazon that come with more in the package.  Though I do not know the quality of these other products. You can check the price here.
They are only able to be stuck to a surface one time.  Once you try to move the organizer clip, the sticky side will be ruined and unable to stick to another surface unless you add a sticky surface of your own to the holder. 
After using this wire holder for a few days with my computer cord, it can be slightly annoying because when I move my computer, the cord does not move easily with it. This is due to the silicone-like material that the wire holder is made out of. But on devices that do not get moved around on a regular basis, the cord holder would work just fine.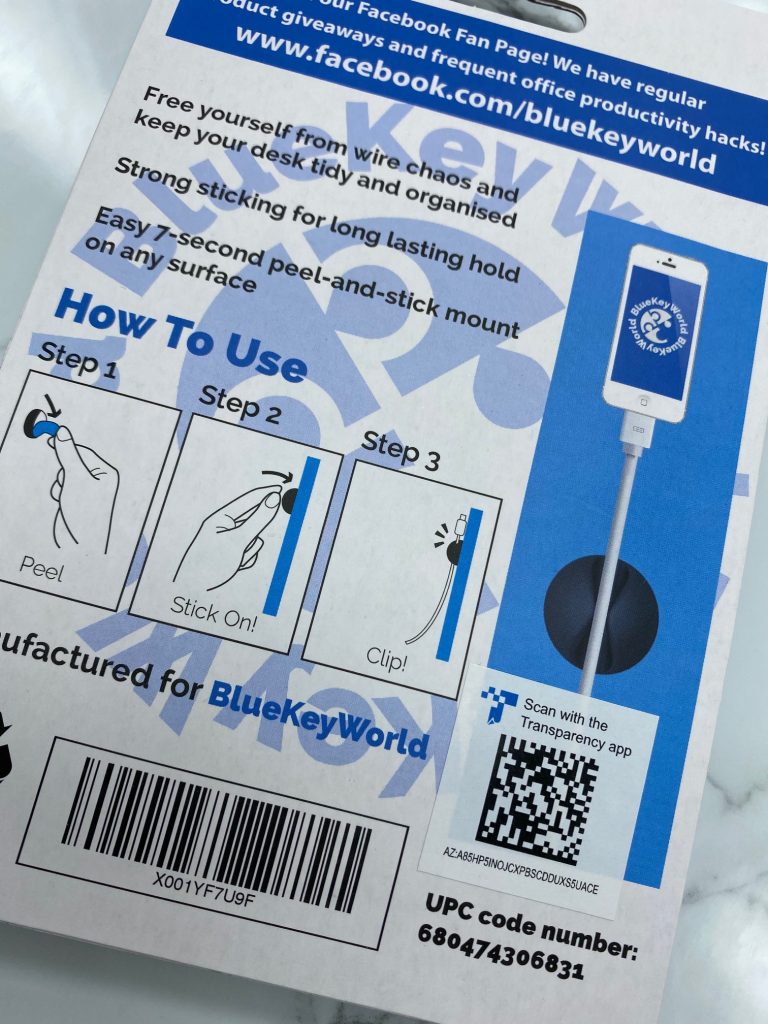 How To Use This Wire Holder:
These cable clips by BlueKey World are super simple to use.  Just peel off the backing from the white spongy side to reveal a sticky layer underneath.
Place the sticky side where you want it on your desk, wall, counter top, or other area.  Press gently and release.  
Place the cord you want the adhesive cable clip to hold and VOILA!  You have successfully used this product!
Other Comparable Options for Wire Holders:
There are many other options for wire holders online, but I have not reviewed any of those products, so I really cannot compare this product to those.  You will just have to do your homework.
Questions About Cord Organization:
How do you organize cables and cords?
Cables and cords can be organized using a wire holder like the one made by BlueKey World.  If you have more than just a few cords in one space, a good idea would be to somehow label the cords that you want to organize.  
A simple way to do so is with a piece of tape that has the name of that cord written on it.
How do you neatly organize cables?
You can neatly organize cables using a cable holder or cable clip like the one made by BlueKey World.
How do you hide messy cables?
Hide Messy Cables by clipping them behind a piece of furniture with a cable clip organizer like the one made by BlueKey World.
My Conclusion About this Wire Holder/Cable Clip Organizer:
Overall, the Cable Clip Organizer by BlueKey World is very easy to use and serves the purpose that it is intended to serve.  The organizer clip that I placed on my desk to keep my computer cord from falling on the ground when unplugged, is still there.  And it is working beautifully.
The only thing I might change about this product is the color options.  It would be nice to have a clip that matched more closely to my desk color.
I hope you find that this review of the BlueKey World Organizer Clip is helpful in your decision to make your wires and cords more organized!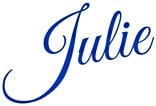 Click here to purchase this clip for your cord organization needs.
Related Posts: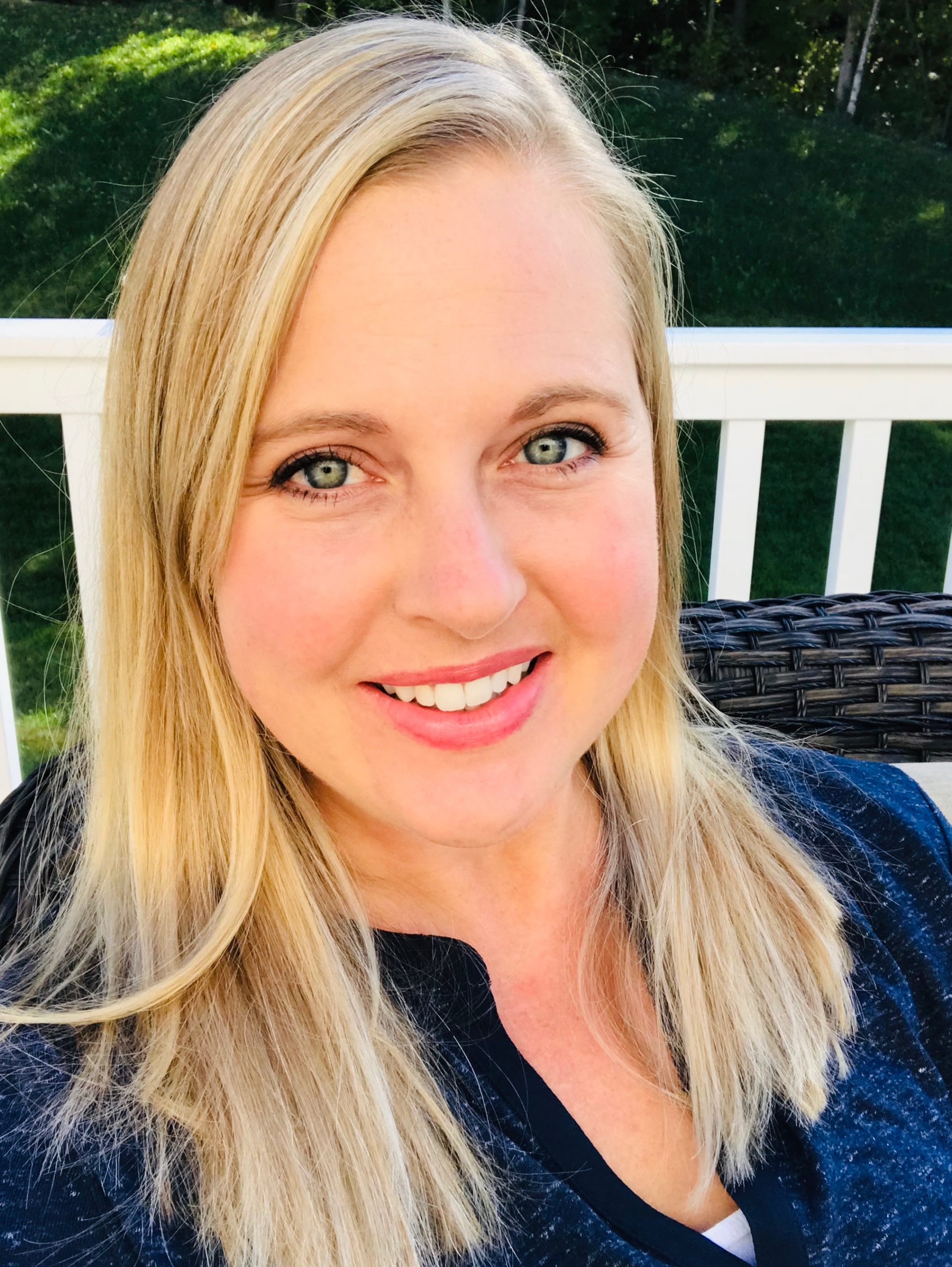 As a stay at home mom myself, I have found ways to keep myself sane and organized while loving what I do …be home with my kids!  After 14 years of being home, I realized other moms may benefit from some of the tips and tricks I have learned over the years.  Join me to learn ways to manage your home and life as a stay at home mom so you can make time to enjoy the best part…family.  Things I love…feeling motivated, Harry Potter, being outside, and digging deeper into my life and my family's life in order to make it better.  I have a Degree in Biology and am also a freelance writer.