18 Best Bedtime Books To Say Good Night To Your Little Ones
Benefits Of A Good Night Book
There are many benefits to reading a good night book to your children at bedtime.
Things like building a stronger relationship with you, increasing vocabulary and language skills, introducing morals and values, helping to grow their imagination, and best of all, its fun! [source]
Not only that, it has been shown that reading in general can reduce our stress levels by up to 68%. [source]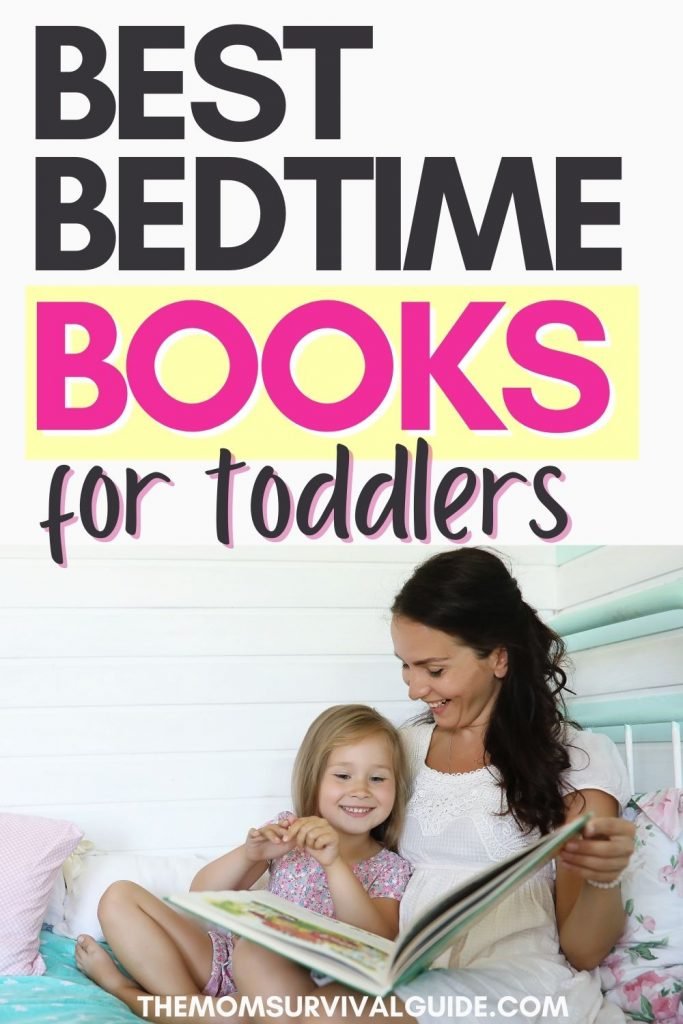 There are sponsored links on this page from which I may get a commission at no added cost to you. For more information, please read my Privacy Statement.
When your mind is immersed in a story, you forget about the things that are causing you stress.
I believe the same is true for our children.
I knew early on that I wanted my kids to have a good bedtime schedule. But sometimes my kids' energy levels seemed to be just peaking at bedtime. It was hard to get my kids calm down enough to want to actually sleep.
Since I knew reading before bed was a huge help when I wanted to relax and fall asleep, I hoped it would work for my kids as well.
Since about 3 months old, I have been reading good night books to my kids in order to get them in the mood for sleeping and pleasant dreams.
Our Favorite Good Night Books
Whether your child is an infant or a toddler, a bedtime story can help set the stage for a happier bedtime routine and better night's sleep.
Check out some of the best good night books for toddlers, babies, and young kids that my own kids have come to love over the years.
---
One of our personal favorites is Good Night Moon. Margaret Wise Brown just has a way of creating the right rhythmic rhyming to help your child be lulled to sleep. The book is fun, with muted colors except for the red balloon, and a favorite of kids everywhere.
---
Goodnight Goodnight Construction Site is the perfect book for a machine-crazy child. This construction site book is perfect for helping your kids 'shut down' their engine and drift off to sleep.
---
The Going-To-Bed Book by Sandra Boyton is a bedtime book your kids will love for a long time. This book really helps kids realize that the routines they go through each night before bed are normal for other kids too. And that there really are others getting ready for bed as well.
---
Llama Llama is rhythmic and expressive. The fun illustrations and rhyming in this book will keep your kids interested and help them relate to real life problems that all kids have at bedtime.
---
In Goodnight Gorilla find out what happens as you follow the zoo keeper around the zoo as he says goodnight to each animal. Little does he know what is happening tight behind his back! Your kids will be laughing through this whole book!
---
What a better way to prepare for bed than to talk about pajamas! In this book, your kids will learn about all different kids of pajamas in a fun sing-songy way. With fun illustrations and wording, your kids will be singing about going to bed in no time!
---
This book will help your kids imagine just how animals would kiss good night if they could. From snakes winding around, to sloths slowing down, and peacocks doing a fun feather dance, this creative book will have your child's imagination running wild for some great dreams.
---
This cute rhyming book is about all of the animals realizing it is getting dark and snuggling in close to go to sleep. Just like you want your little one to do.
---
Are your kids curious about construction site equipment? "Where Do Diggers Sleep At Night?" is a fun book where diggers, dump trucks and other constructions site vehicles put their 'babies' to bed each night. Your child's imagination will be running wild wondering what other machinery has 'babies' they put to bed.
And this series does not disappoint. With more titles like "Where Do Jet Planes Sleep At Night?" and many more, you are sure to find a fun book your child loves.
---
If you child loves dinosaurs, then they will love this book. Let your child's imagination run wild discovering how the different types of dinosaurs say goodnight. And if they are curious about other things dinosaurs do, they can also read the other books in this group like "How Dinosaurs Say I Love You", and many more.
---
This classic board book is sure to be a favorite with your kids. Help them learn to count, discover different parts of their body, and get loads of kisses up until bedtime.
---
This favorite good night book is perfect for those nighttime stories. Discover all the animals that board the night time train and the best part…the monkeys that work on it.
---
Perfect for a stormy night, this book, shows your child that others get scared of the weather outside too. Help your children discover how Sam overcomes the scary weather so they can find a way to do so as well.
---
The Pigeon books always make my kids laugh. Why? Because they know they do the same things at night! In all of the Pigeon books, the characters speak directly to your child as if they are a character in the book. So whether you are reading "Don't Let The Pigeon Stay Up Late," or, "Don't Let The Pigeon Drive The Bus," it puts your child in control of the pigeon so they get a taste of what it is like to be the parent.
---
"Does God Sleep" is a book that can help your worried child sleep more peacefully knowing that God never sleeps. Instead is is making sure the world keeps spinning and everything is taken care of and safe while your child sleeps.
---
The Thank You God Books are meant to help you child remember to appreciate you as parents. There are the following books to choose from:
---
Your kids will love discovering how the animals of Noah's Ark got ready for bed in this brightly colored good night book. Your children will learn to pray just like the animals on the ark as Noah walks them all through "kneeling like a camel" and putting their hands together like a seal.
---
We of course have to start with the incredibly thorough namesakes called 'Good Night Books'. The Good Night Books are bedtime stories for babies, toddlers and kids. The fun part about them, is that you can find books specifically for your state. Here is Good Night Ohio.
But they have all the other states too. And other books like Good Night Sharks, Good Night Ocean, Good Night Space, Good Night Dinosaur… and many, many more.
Good Night Books For Good Night Routines
Establishing a nighttime routine can really help ease your children into sleepy mode so they can drift off to sleep faster and sleep longer. And adding a good night book to your routine can be highly beneficial. Whether you are looking for bedtime story books for your toddler or you want to get started reading to your baby, these books are perfect to help you solidify your nightly routine.
Happy Reading!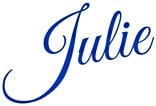 P.S. – Want to refer back to this post? Remember to Pin it!
Related Posts:
---
---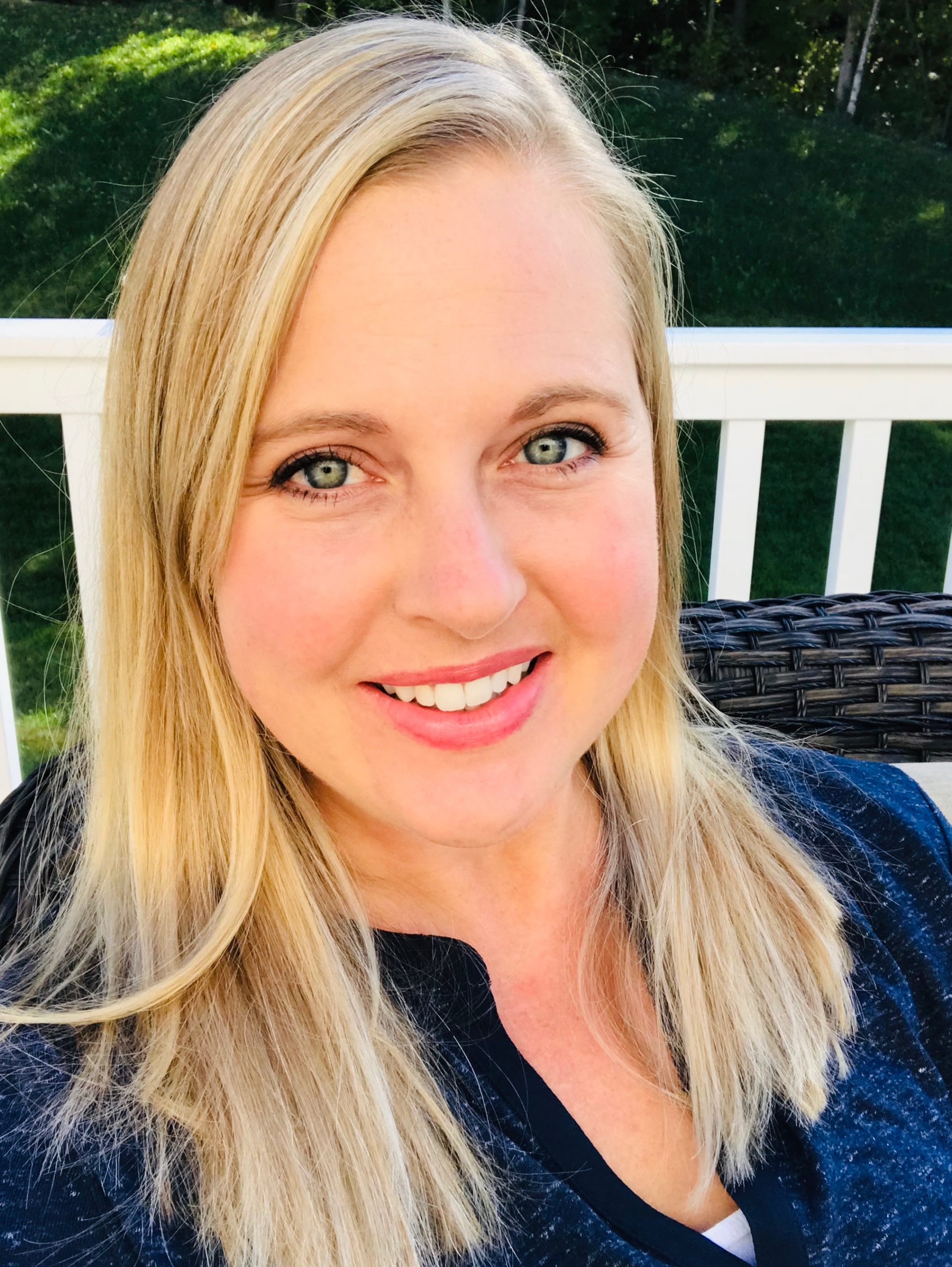 As a stay at home mom myself, I have found ways to keep myself sane and organized while loving what I do …be home with my kids! After 14 years of being home, I realized other moms may benefit from some of the tips and tricks I have learned over the years. Join me to learn ways to manage your home and life as a stay at home mom so you can make time to enjoy the best part…family. Things I love…feeling motivated, Harry Potter, being outside, and digging deeper into my life and my family's life in order to make it better. I have a Degree in Biology and am also a freelance writer.