See The Best Cleaning Caddies For More Effective Cleaning
Start Cleaning More Efficiently
Cleaning…
… You want it done right
… You want it done fast
… You want it done, like yesterday!
But many times we have our cleaning supplies scattered around the house. We wind up spending more time retrieving the items we need to use to clean than we do actually cleaning. That is where having the best cleaning caddy can help you. But how do you find the best cleaning caddy for you?
Here are 12 FREE motivation tips just for you…so you can start cleaning TODAY!
There are sponsored links on this page from which I may get a commission at no added cost to you.  For more information, please read my Privacy Statement.
Believe it or not, there are loads of cleaning caddies on the market. And not just for cleaning the inside of your home. There are cleaning supply caddies for professionals, ones that are metal, ones that roll, ones that are soft sided, and some that are plastic.
Not only that, but they come in various aesthetics as well. From vintage to farmhouse to modern, there are tons of cleaning supply totes to choose from.
To make life a little easier for you, I have done the leg work. I have researched, questioned, and reviewed all of the cleaning caddies I can find online and put them into this list.
I truly hope this list can help you find the best cleaning caddy for you…and quickly. Because then you can get started cleaning your home FASTER.
Best Cleaning Caddy For Cleaning Homes:
This is how I decided which cleaning caddies were the best. Each must be:
lightweight
have a comfortable handle
able to fit both large and small cleaning items
easy to access all cleaning items within…especially the small ones
versatile
affordable
sturdy enough to store and carry heavy cleaning supplies
Let me start off by giving you the top three cleaning supply caddies that I have from to be the VERY BEST. One is best overall, one is best for value, and one is best for it's awesome handle. Take a look.
#1 Best Overall Cleaning Caddy
This cleaning caddy gets the reward for being the best overall cleaning caddy to tote all of your cleaning supplies around the house. It checks off all of the must-haves on the must-have list above and also has over 6,000 reviews on Amazon and a 4.7 out of 5 star rating (read the reviews here). And while I would love to say this caddy is perfect all around…nothing is ever perfect. So take a look at the pros and cons before making any kind of decision.
If this is the best cleaning caddy for you, you can click the button below to check the price on Amazon.
---
#2 Best Value Cleaning Caddy (and my personal favorite)
Do you have a Target Addiction like me? Well then you may just love this second choice for a cleaning supplies carrier. While the #1 choice is a great one, it was a little expensive for me. So I opted for this cleaning caddy that you can find at Target.
As you can see from the image, this caddy offers 2 large spaces for spray bottles and other cleaning supplies, 2 smaller sections for smaller cleaning items and tools, and 4 holes that can serve many purposes. If you look at my personal pictures right below, you can see how I use those 4 extra holes to my advantage.
Now like I said above, you cannot get this cleaning product caddy on Amazon…because it is only available at Target. But this gives you a few different options to get this plastic cleaning supply caddy. You can have it delivered to you, or if you want it faster…you can order it online and choose to use Target Pickup and not even have to get out of the car. Check out the pros and cons.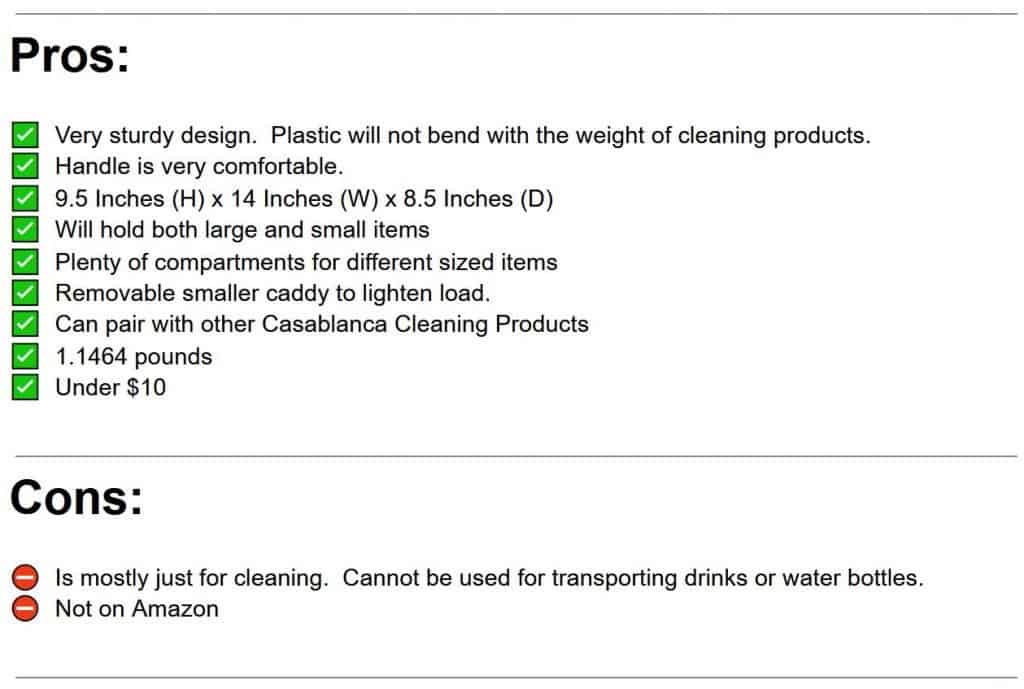 ---
This outdoor garden caddy is a great option for outdoor window washing. The center bucket holds up to 5 gallons, and the outside mesh pockets can hold all of your window washing tools. Which is why this garden caddy made it on the list of best cleaning caddies.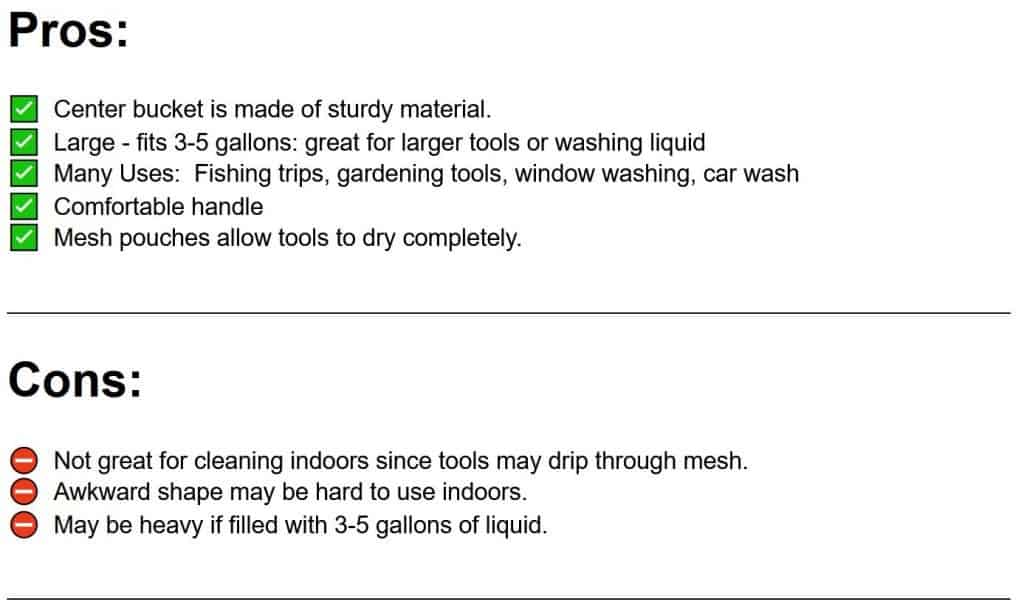 ---
A lightweight mesh cleaning caddy like this one is perfect for carrying just what you need around your house without the extra weight of a heavier carrier. There are plenty of pockets to carry anything you wish, and the mesh material allows your tools to dry quickly so they are ready for the next use.
---
This carry caddy basket has multiple uses. Its first use as a bathroom caddy makes it lightweight and great for bathroom and shower items since it will drain the water nicely and allow all products to dry. The caddy can also be used as a cleaning caddy, but will only be able to carry a few cleaning items at a time. But if you are just looking for something small, this could be right for you. Its size makes it easy to store in a small closet or under a sink.
---
The beauty of this hanging cleaning caddy is that you have higher up access to all of the items you are carrying in this caddy. Therefore, this may be a good option for anyone with bad knees or a bad back that has trouble bending and stooping. The hanging apparatus will easily allow you to hang this from any bar or hook…as long as your carry caddy does not get too heavy.
---
The Fifth Start Wearable Cleaning Organizer makes cleaning faster and easier by freeing up both hands to wipe things down on the move. There is no need to stop and set anything down…or even lift anything up because you already have it on you. And the carry strap is wide enough that it is comfortable for longer periods of time.
---
There is this one review for the cleaning supply caddy on wheels that I loved reading and therefore want to share with you…it is titled 'Work Smarter Not Harder'. You can read it here. This is a great cleaning caddy for anyone who cannot lug heavy cleaning supplies around due to a bad back or another injury.
---
The beauty of using this cleaning cart as your cleaning caddy is four-fold. First, you have ample amounts of space to store all of your cleaning supplies. Two, you can tuck it away into a closet or laundry room easily when you are finished. Three, it rolls…need I say more? Well, I will anyway. Four, if you decide you don't want to use it for cleaning supplies, there are loads of other ways to use it like crafting supplies, kids' art supplies, extra storage in the laundry room…and anything else you can think of.
---
When I first saw this, I have to say I was not really sure about it. But based on the reviews on Amazon, people LOVE this carry caddy. This is why it made it on the list as one of the best cleaning caddies. It is pictured as being able to be used for condiments, but if you actually go to Amazon's website, the manufacturer also shows it used for cleaning supplies. And with the paper towels attached, this cleaning caddy can make cleaning a snap.
---
This cleaning tote is the perfect solution to lugging around armfuls of cleaning supplies. Not only is it lightweight and well equiped with pockets around the outside, but the inside of the tote is large enough to carry everything you need. Throw in the super comfortable handles you can also use as a shoulder strap and you have a great cleaning carrier. You could also use this to carry sand toys to the beach, to tote towels to the pool, or carry groceries in from the car. The possibilities with this canvas tote are endless.
---
This white farmhouse caddy is one of the cutest I have ever seen. Made of galvanized steel, it is made to be used for all of your heavy cleaning supplies. Inside compartments allow for separation of specific items, and a comfortable handle allows for easy carrying. And if you don't want to use it for cleaning supplies…since it is so pretty, you can use it for home decor, picnic utensils like napkins and silverware, or even as a centerpiece on your kitchen table. I love versatile items for my home.
---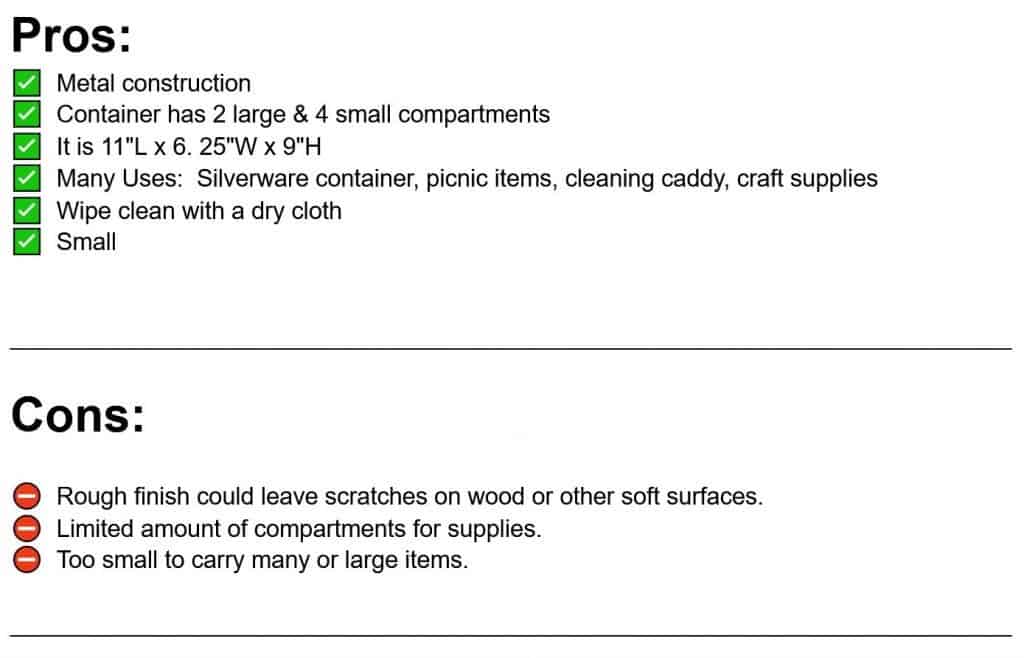 ---
---
---
---
Choosing a Cleaning Caddy
Choosing the best cleaning caddy is an easy process if you know what you are cleaning. There are good choices for cleaning inside your home, good choices for cleaning outside your home, and even good choices for cleaning your car and windows.
I hope the tips, pros, and cons I gave above will help you find the right cleaning caddy for the job you want to get done.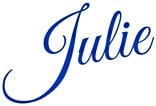 Related Posts:
---
---