5 Easy Family Command Centers That Will Keep Your Head From Spinning
CREATE THE PERFECT FAMILY COMMAND CENTER
There are days that go by all easy breezy…and then there are some days that can make your head spin out of control! When things start spinning, I like to have all my ducks in a row (so they don't blow away! LOL!) and I do that with a family command center.
There are sponsored links on this page from which I may get a commission at no added cost to you. For more information, please read my Privacy Statement.
There was a time in my early years as a mom when I really thought I could just "wing it" with everything. Sure, I was totally capable of remembering EVERYTHING!
Until I wasn't…capable that is. My mom brain came in fast and hard after my second child and that was when I realized I needed a better system. Sure buying a calendar was my first go to to keep my schedule straight, but as my kids got older and into more activities, I had to level up my game again.
A family command center is how I did that.
I created a simple family command center years ago and it has functioned for me perfectly since then.
Mine may not be quite as inspiring as some of the ones I will show you on this page. But I didn't have the money to spend on anything fancy back then. And I don't expect you to spend a ton of money either.
The home command centers that I present at the end of this post are meant to inspire you to create something great for yourself.
Though, if you don't have the time, there is always 1Thrive, which allows you to design your command center online and have it shipped to you…but more on that later!
WHAT IS A FAMILY COMMAND CENTER?
A family command center is just an area of your home where everyone in your home knows they can find information about what is going on each day.
It is where you keep a calendar or list of schedules, it is where you can drop off mail to be sorted, it is where you can list out the meals for the week.
But most of all, the elements of a family command center are completely up to you. Whatever your family needs centrally located is what you will put into your home command center.
WHY YOU NEED A FAMILY COMMAND CENTER
The idea behind creating a family command center, whether it is DIY or you decide to purchase one, is just to keep the entire family on the same page.
A command center with a family calendar can help save you from scheduling conflicts. If you are running late for dinner, your spouse will know what you are eating and maybe be able to start dinner before you arrive (or maybe not!)
HOW TO USE A FAMILY COMMAND CENTER
How you use your family command center will be completely up to you and what is best for your family. You can keep just the sports schedules and meal plan for the week in that command area or keep things like keys and backpacks for school there too.
The sky is the limit when it comes to your family command center diy.
THE BEST ELEMENTS TO INCLUDE IN YOUR MODERN FAMIY COMMAND CENTER
Monthly calendar
Weekly Routine/calendar
Place to write notes
Everyone's sport and extracurricular schedules
Running ToDo list
Markers/Pens
Bill pay pockets or holders
Corkboard for notes
Thumbtacks
Something to make it personal…a nameplate, a few plants, or some cute family pics on the cork board.
Misplace your keys often? A few key hooks may be a great option for you.
Are your kids constantly asking what's for dinner? A meal plan may be a great addition to your command center
My Own Kitchen Command Center Must-Haves:
Reference materials for medical, school, miscellaneous, and home
To-do list
File separator for mail and papers
Calendar
Writing Utensils
Chargers
Pictures for personalization
Coupons
Meal Plan
WHERE TO PUT YOUR FAMILY COMMAND CENTER
I keep my family command center in the kitchen because it is where the whole family gathers or at least passes through every single day. That way everyone can see it.
If you choose to create something beautiful and personalized, like with the 1Thrive Command Center can do for you, then definitely pick a place in your home where everyone can see it…even guests.
Let everyone know just how organized you really are by showing off your supermom powers.
You can also take these ideas into consideration:
Where is the main entry in your home?
Another option is in the main entry of your home. That way upon entering and leaving, everyone in the family will see the schedule you have laid out for the future.
Where does your family congregate in your home most often?
For many families, this is the kitchen or the living room. If you select a beautiful system like 1Thrive, that you can decorate and personalize, then the family room may be a great place for this work of art.
HERE ARE SOME OTHER IDEAS OF WHERE YOU CAN PUT A COMMAND CENTER
Closet command center
Kitchen command center
Entryway command center
Wall command center (hangs on the wall)
Corner command center (uses a small corner desk)
Hidden command center (inside a cabinet or other closable space)
MY TWO FAVORITE COMMAND CENTERS FOR YOU CAN PURCHASE
To start you off, take a look at these command center ideas by 1Thrive. Even if you do not purchase through them, you can get some fantastic ideas of things to include in your own family command center.
1Thrive has got their command center act together. They know how to make it streamlined, simple, and look great. That is why I list them as my #1 favorite command center. I think they can do a better job than I could ever do.
1// My Favorite Family Command Center: 1Thrive
1Thrive is my #1 choice for a 'done for you' family command center because they literally give you the ability to create your own wall organizing system without having to do any of the DIY work.
1Thrive also has all of the following:
Personalization options
Every single item you could ever need in your command center
Color Options
Chalkboard or dry erase options
Hooks
Magnetic stips
Places for writing utensils
And that is only some of what these wall organizer systems offer. And their price for a pre-done, personalized, optioned the heck out of command center is crazy reasonable compared to other 'done for you' home command centers.
Check out the 1Thrive Command Centers Here
---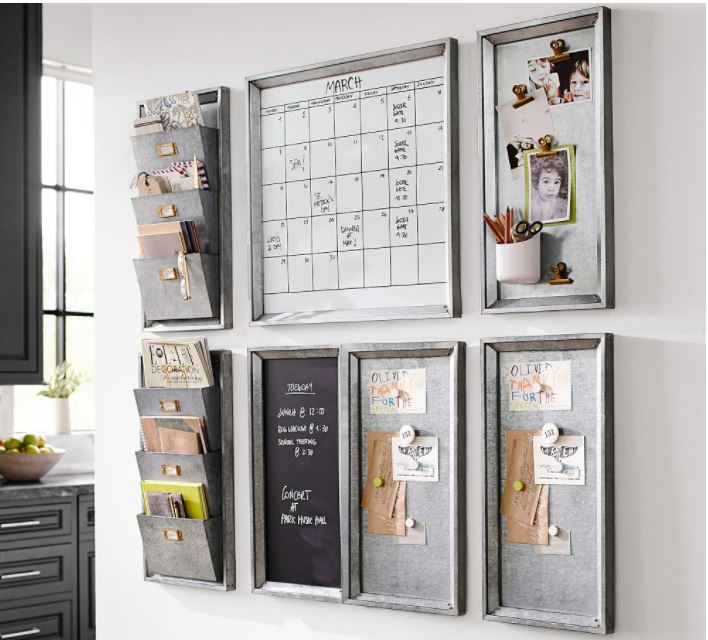 2// My Second Favorite Family Command Center: Pottery Barn
Pottery Barn is always my go-to for home inspiration. I usually love their finishes and style for my home and therefore love to get ideas from them. Pottery Barn has some great options for a family command center as well.
I put them in second place behind 1Thrive because I feel like there are more inspirational options to see from 1 Thrive. But if you are looking at style and finishes, Pottery Barn is always trending.
Check out the Pottery Barn Command Centers Here
DIY HOME COMMAND CENTERS FOR INSPIRATION
Whether you choose to purchase a custom command center for your home or DIY it, you will need some ideas of what you add to the command space. Here are a few ideas from other bloggers that I love.
3// Super Simple Command Center
This command center is simple and easy. A simple cork board to hold a calendar and a quaint shelf underneath for writing utensils and this command center is ready to work.
---
4// Everything You Could Need In One Place
From Where The Smiles Have Been Blog
If you want to run everything from one place in your home, take a page out of this book. Below is a command center that will give you ideas for commanding just about anything.
---
5// Create A Memo Board
From Sustain My Craft Habit Blog
Learn how to make a memo board with just some chicken wire and a frame if that is something you think would fit your command center layout.
Your Organized Home
Creating an organized home does not have to be difficult, time consuming, or expensive. Just a few additions to your normal routines can help you streamline what you already have in place. My suggestion is to keep it simple and make sure it works for you and your family.
Happy Organizing!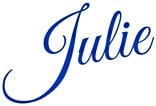 Related Posts: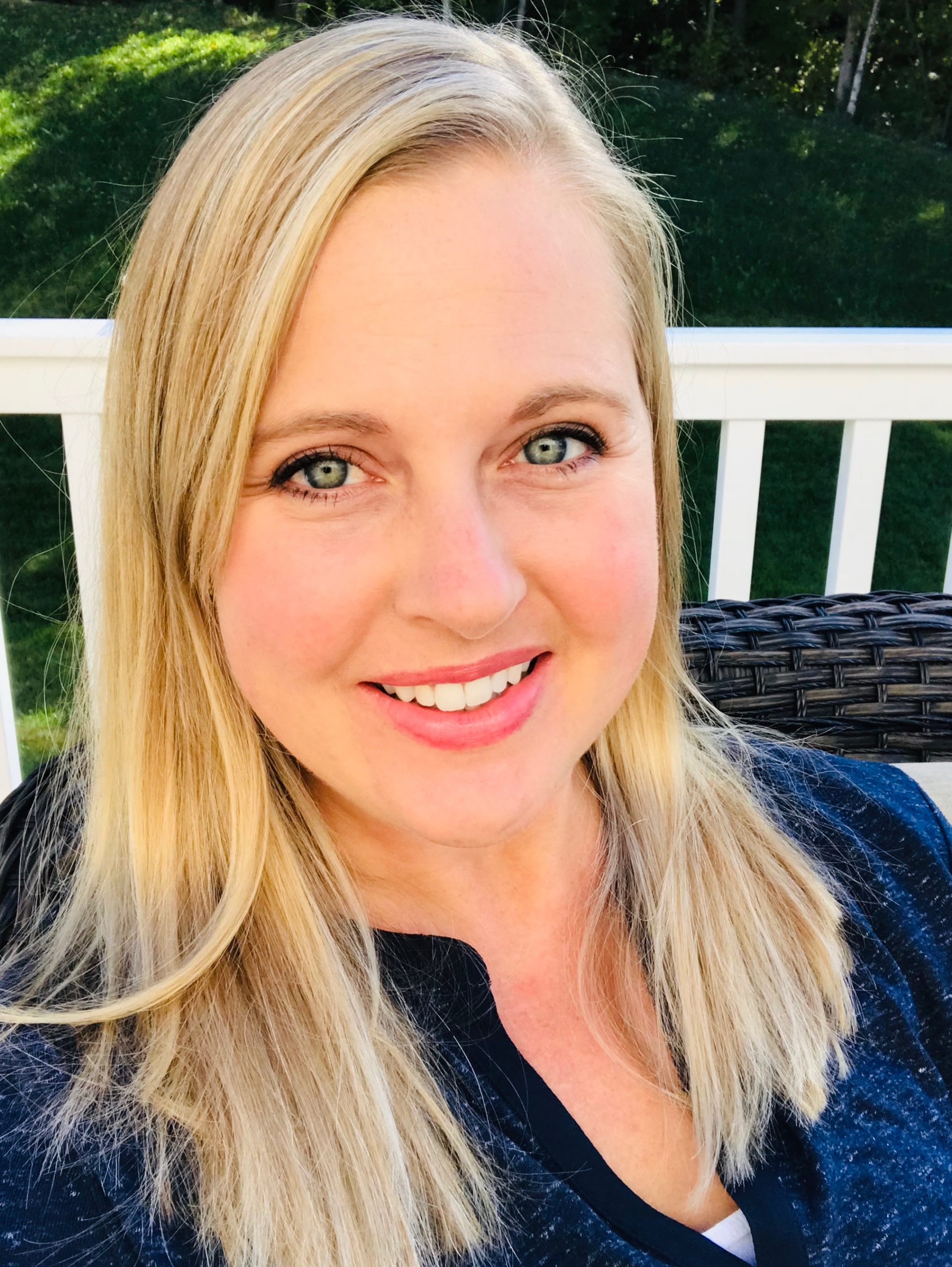 As a stay at home mom myself, I have found ways to keep myself sane and organized while loving what I do …be home with my kids! After 14 years of being home, I realized other moms may benefit from some of the tips and tricks I have learned over the years. Join me to learn ways to manage your home and life as a stay at home mom so you can make time to enjoy the best part…family. Things I love…feeling motivated, Harry Potter, being outside, and digging deeper into my life and my family's life in order to make it better. I have a Degree in Biology and am also a freelance writer.