Do you ever feel like you are ready to scream when you are trying to get yourself and your kids out the door!
Instead of getting out the door, you are searching for the other shoe to the pair, trying to figure out where everyone took off their coats, wondering where that other glove went?
Start With This 129 Item Declutter Checklist…
You spend most of your time running up and down the stairs and looking under things. Then when you get where you were planning to go, you are either really late to the appointment, or if it was a playdate, you realize you hardly have any time left for the kids to play!
Hey there sister! I am so excited to get started today on this post today because I have been there! And the best solution I have found is getting your main entryway organized!
Many call this area of their home the "launch pad" and for good reason. This is literally where we are launching ourselves and our kids out of the house and into the world. So this area needs to be filled with shoes, hats, coats, scarves, bookbags! And it can all get crazy and time consuming if there is no system in place.

We are going to start small. Many of my readers have told me the entryway to your home, the one that your family uses all the time, is a major problem area.
Not only is it an eyesore, but it is not functional. Right now there is a pile of shoes on the floor and the coats are stored wherever the kids take them off. Some of the coats are even in the closet by a totally different door instead of the door you use all the time.
But don't worry, this post will give you the steps you need to get evreything in order so you can launch into the world and feel good about it!
What Is Slowing You Up?
Let's get started by asking this simple question:
What are the items that you and your family are always trying to find as you are trying to get out the door?
Coats, shoes, boots, umbrellas, gloves, hats, scarves, bookbags.
Yeah, that is the bulk of it!
I know you also said sports equipment, keys, purse, and phone, but those are things that we are going to get to in the next post since they may be too bulky to store right next to the most used door in your home!
Essentially, we are going to work on the most trafficked entryway in your home first, then we will get to the things that affect your exit from the house from other areas of the home.
The Easiest Place To Start
So sister, the easiest place that you can start is by going through the shoes that are in a giant pile next to the door or possibly all over the house. There are many options that would work in this space to get these shoes organized.



Since you do not necessarily want to spend money on a shoe organization system at this point. (Because you are not sure what is going to work) I would suggest some bins. Any kind of bin will work. Ones you already have in the basement that you are not using. Cheap ones that you find at the dollar store or thrift store. Or even some old cardboard boxes that are all approximately the same size and will fit about two to three pairs of shoes.
I know that you don't like the idea of cardboard boxes, but this is to give you an idea of what the space will look like once it is cleaned up. Also, this will give you a better idea about whether the bins will function well for your family or if you need a different tactic.
What To Do With The Bins
You will need one bin for each person. Make sure you label each bin somehow.

The bins should not be the size of a refrigerator box that can hold every shoe in the whole house.
No, each bin should be big enough that it can hold around 2-3 pairs of shoes. It doesn't even matter if they lay neatly in the bin, as long as they fit inside.
Now, each person in your home is going to be instructed to put the shoes they wear the most into their own bin. There should only be about two pairs of shoes per bin, but this needs to work for your family, so even if you want 4 pairs of shoes per bin, that is fine. Just as long as each person puts their shoes in their own bin.
The shoes that don't fit into the bins go up to that family member's room or closet in their room.
Voila, Sister! You managed to find a specific place for each family member's shoes instead of just leaving them all around the house or in a big pile by the door!
This will help you get out the door so much faster because it will only take a fraction of the time to find what everyone is looking for!
I Don't Like The Look Of The Bins!
The bin system is only meant to start giving your family limits.



When they come in the door, they should not be leaving their shoes on the floor next to the door or in some random place in the house. There are two places their shoes should be, either in their bin or in their room.
If the shoes they are taking off are one of the two most important pairs that go into their bin, then that is where they put them.
Otherwise, the shoes get immediately taken upstairs and put away.
Option Upgrades
You can totally upgrade to a system that you like better and is more attractive once the system is set in place and you see how it works for your family.
Depending on whether you are a "Hide at all Cost" organizer or a "Keep it Open" organizer, you are probably going to want to buy some containers or a system that works well for your organizational style.
If you don't know what organizational style you have, go back and read Empower Yourself This Year Through Organization, one of my earlier posts.
Some Other Great Ideas For Your Shoes:
1. Over The Door Shoe Hanger
This works great if you have a closet with a door next to your heavily used entryway. Just hang the door shoe hanger over the door and then you can even close the closet door and voila…the mess is gone!



This is a great option for the "Hide at All Cost" organizer that wants their mess and all items hidden at all cost.
2. Shelves
Shelves are a great option, especially if you can find a bench with shelving under it. Then, the kids take off their shoes and slip them straight onto a shelf underneath them.
This would also work with some cute bins and shelves that are labeled for each family member.
Another option is building shoe shelves up the wall if you have the space. But remember, the system needs to be quick and easy to use or nobody…especially the kids…will use it.
3. Cubbies
Cubbies are great for individualizing the space for each member of the family. This system is especially functional for small children since most preschools also use this method and it is, therefore, familiar to them.
Each cubby could be small and house a bin full of shoes for a certain family member. Or the cubby could be large and house all of one family member's items (shoes, coats, hats, scarves, gloves, etc.)
Most of all, just make sure your space works for you and your family.
Coats
Next, you will want to move your coats and jackets into your entryway space. Remember, you told me that right now, the kids just kind of take them off wherever they are and don't know where to find them when it is time to leave.
You also said that you and your husband keep your coats in a different closet by the front door.
To start off, and figure out what will work for you, I would suggest 3M Command Hooks.
That way, you can take them down if need be. I have permanent metal coat hooks in my coat closet now, but before that, I used the Command Hooks to make sure they were the right solution to my problem.
When we built our house, the builders actually put in one of those wire racks that you hang coat hangers on, but I found out very quickly that little kids (and even now my big kids) will not take the time to use a hanger. Leading to massive coat piles on the floor.
In my experience, hanging anything on a hanger takes too much time and it is too difficult for small hands.
Hooks are awesome. Put a few hooks on the wall right next to the entry door if you have the space. If not, find the closest wall where you would want to add some hooks.
But remember, those hooks will hold coats in the winter and jackets in the spring and fall. So try to find a wall that is close to the entryway but not in plain sight; if possible.
It may also be beneficial to assign hooks to each family member in order to cut down on the number of coats that are being stored in the area.
When Winter Is Over
Move the coats or jackets to a different area or closet and you have an instant clutter free entryway for spring and summer!



Back To Basics
As with the shoe bins, we are going to have one hook for each member of the house. Keep only 2 coats or jackets per person at a time in that space. The rest can be relocated to a different closet.
For instance, if it is 25 degrees outside and your kids are bundling up every day, make sure to move the light jackets elsewhere so that the coats and fleece jackets are easier and faster to find.
When you find one of those coats on the floor, make sure you tell the KIDS to pick it up to reinforce the idea that each family member is responsible for their own items and putting them away.
What About The Masses Of Hats And Gloves!?!?
Sister, I hear you! I know that all of these little gloves and mittens can get easily misplaced and lost. And I know how long you can spend trying to find those lost or mismatched items so there are no meltdowns from your kids!
But when you are trying to get out the door in a hurry, the last thing you want to be doing is digging around the house for a teeny tiny glove!
You also don't want to send your kids to school and outdoor recess in the cold without them!
So What Now?
One method I tried, and it does NOT work! Is having a big bin of hats, gloves, and mittens. Yes, it gets everything into one place, but you and your family could spend hours searching for matching gloves and hats! (Again, I have tried this method! It doesn't work!)
One of the best things I ever started using is an over the door shoe hanger. (I use these all over the place, so get used to hearing about them!)
You know, the one with all of the pockets! I actually use these in several rooms in my house for the organization of small things that just need some containment.
Now I am usually a "Hide at all cost" organizer, but for this specific area of organization, I like to have an "In the Open" organizer concept.
I like the clear pocket shoe organizers for hats gloves and mittens and here is why…
I have assigned each child two rows of pockets for their hats and gloves. The youngest has the bottom two rows, the oldest the next two up.
Then mom and dad fill in the rest with our stuff. I like to put the sets together in one pocket. For instance, Batman gloves with Batman snow hat. Elsa gloves with Elsa hat.
The CLEAR pockets allow little ones to find what they need quickly WITHOUT pulling all of the other things out of the pocket!
Genius!
You will love this solution! And when you read the rest of my posts, you will find that these over the door shoe hangers are great in so many different areas like the bathroom, kids' rooms, toy rooms, you name it!



Different options:
A great option if you don't want to buy an over the door shoe hanger or you don't have a door in your entryway is this. Have your kids store their gloves in their coat pockets at all times and have them put their snow hats in their coat sleeves. Then those two items are always easy to find when it is time to leave.
What about when winter is over?
This is part of the beauty of an over the door hanger.
When winter is over, you just take it off the door and move it to an out of the way area or closet until you need it again.
It is so quick and simple and it immediately gets rid of the winter clutter from your entryway space!
Did we forget about the scarves?
Nope, scarves are pretty easy. You could do another bin system for each family member.
If you have a place to hang a hanger, you can just drape them all over the hanger, then hang them up.
You could put a few extra hooks on the wall to hang the scarves.
But if you want to get really simple! Just have your kids' stuff their scarves inside their coat sleeves when they take their coat off (same as with their hats). That way when they put their coat on the next time they will know exactly where it is.



Rugs On The Floor
Whether your entry door comes in onto carpet, hardwood, linoleum, or tile, you will want a rug down.
Containing the clutter is just one part of this organizational crackdown!
You also want to contain the weather elements that come in with the wet and dirty shoes and boots.
Putting a rug down will do many things for the entryway. One, it will define the space for your family…this is the entryway.
This is where all of the things that go in this space need to stay.
Do not let them stray out of this area.
A rug will also keep tiny feet warm in the winter, and give wet shoes or boots a place to dry after a day playing in the snow or rain.
You don't want the snow boots melting up in their closets' right!?!?!?
Bookbags
I like to keep the bookbags and their contents in one space. For me, that is the entryway. That is where I have 2 heavy duty shower command hooks to hold my kid's bags.
All of their things go straight back into their bags when they are finished with them. That way we are always ready to leave for the bus in the mornings.
No searching the house for the library book that is due or the binder with last night's homework!
I suggest this to anyone who has school-aged kids. It is amazingly simple and allows for much better time management in the mornings.
Optional But Useful
1. Somewhere To Sit
If you have the space in your entryway, I would recommend a place to sit so you can put on and take off your shoes.
It doesn't have to be fancy. A small footstool, a small chair, a small bench.
You most likely could find one of these things at a thrift store for cheap or from a friend or family member.
Most people have loads of stuff in their basement that they need to get rid of, so check with them before you buy something.
2. Hat Hooks
With men and boys in the house, there are bound to be hats. Our entryway overflows with hats. I finally found a way to contain them that is super easy. An over the door rack with multiple hooks. All of the hats go on this rack of hooks and stay off the floor!
3. A Mirror
I like to take a peek at my hair and makeup before running out the door. Especially if I have been trying to herd the kids out and running all over the house. Or if I just shoved a protein bar in my mouth before running my next errands.
I don't think anyone wants to see chocolate protein bar in my teeth!
Sit back and take it all in!
Okay, take a look at what we have done! We took that traffic jam of an entryway and turned it into a space that functions for your family.
Sorry, you will not have any excuses for being late because someone couldn't find their coat or shoes!
This system will definitely help you get yourself and your family out the door faster!
I can't wait to talk about what we are going to do with some of the other things you need when you leave, like sports equipment, purses, other items for your kids, returns to the store!
If you are ready to get your mom bag and every other bag stocked and organized, head over to my next post:

Mom Bag Essentials For Every Mom On The Go
Congrats on organizing the first part of your house! If you are interested in continuing the organization journey, check out these posts:

The Best Solution For Your Clutter Problem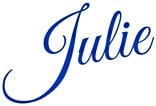 Related Posts:
---
---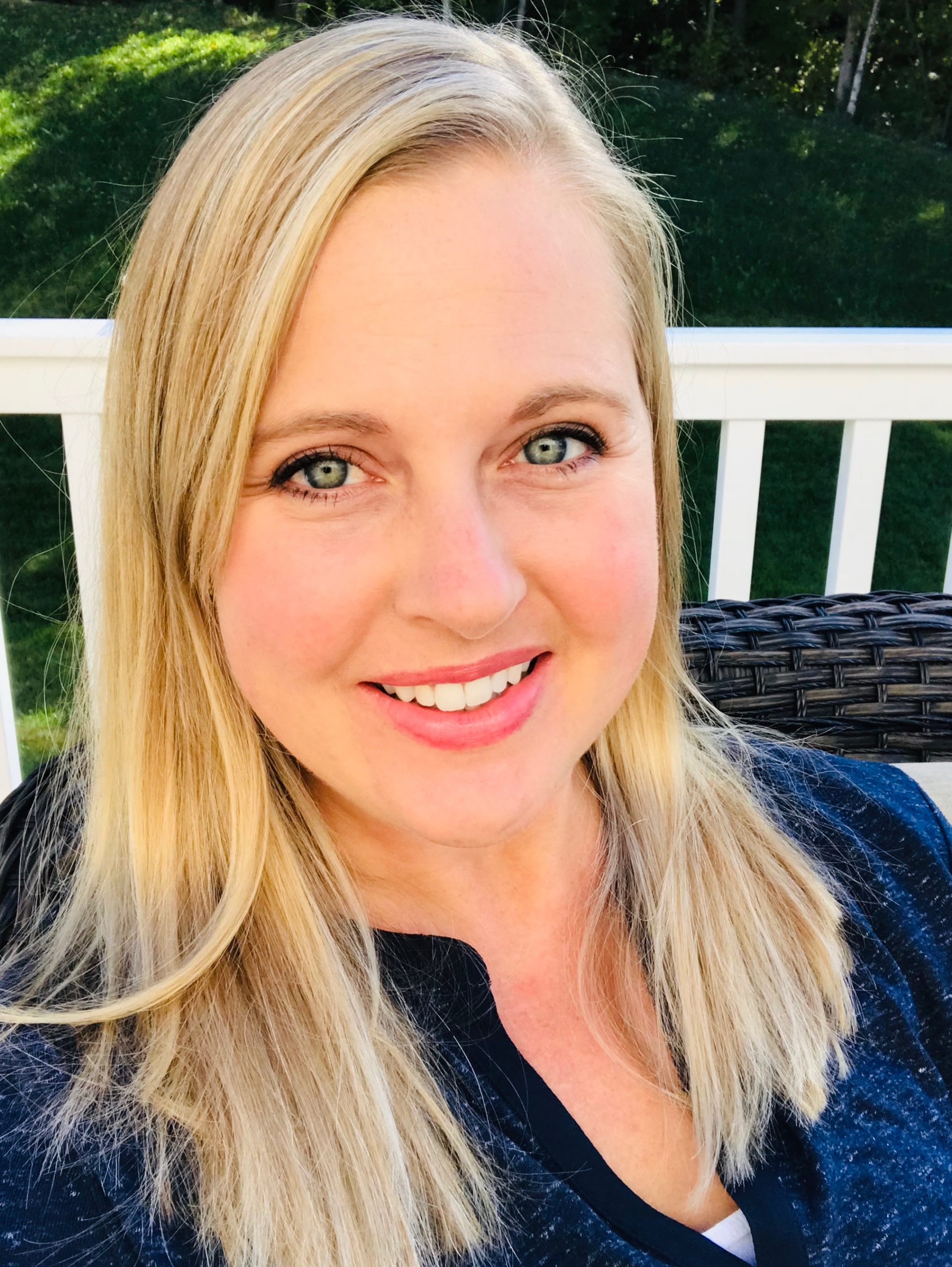 As a stay at home mom myself, I have found ways to keep myself sane while loving what I do …be with my kids!  For this reason, I decided to become a professional organizer to help moms like you run their homes more efficiently.  Join me to learn ways to declutter, get organized, and manage your home better as a mom.  Things I love…feeling motivated, Harry Potter, and digging deeper into my life and my family's life in order to make it better.