The Most Important Mom Bag Essentials So You Are Prepared
Mom Bag Essentials 101
Do you know what purse essentials to keep in your mom bag at all times? Find out which mom bag essentials are going to help you be the most prepared mom while out with your kids!
Create a routine that helps you keep your mom bag organized.  Grab this Routine Tracker today!
This post contains affiliate link.  You can read more in my Disclosure Policy.
When What To Put In Your Purse Changes
Boy how everything changed when I became a mom.  Not only was I now lugging kids everywhere, but I was lugging all of my children's essentials with me as well.  A trip to the park became more like a vacation to the park with everything I had to pack.  But eventually I figured out that there are mom bag essentials that I could carry, and the rest I could do without. I guess at some point I knew that what I put in my purse would have to change.
Free Webinar: Reimagine Home Organization
What Every Mom Should Have On Her Purse Essentials List
Mom bag must-haves are something you never want to leave home without. If you do, it can result in a disastrous day for you. In order to always be prepared when you leave the house, I suggest taking some time each night to assess what is in your bag, what needs to be thrown out, and what needs to be replaced so you are ready for the next day.
The things you put in yoru purse will vary depending on the age of your kids, but here is the breakdown.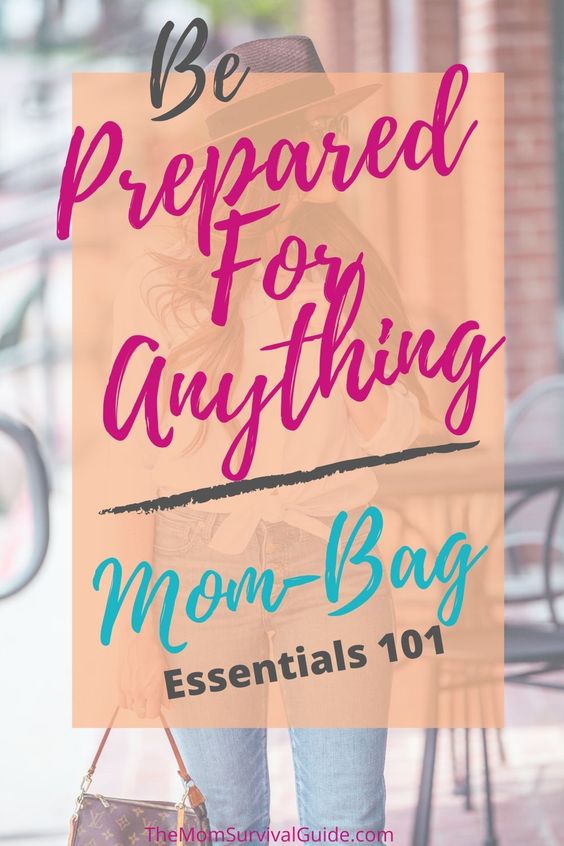 There are sponsored links on this page from which I may get a commission at no added cost to you.  For more information, please read my Privacy Statement.
What A Mom Should Pack For A Toddler:
1. Extra Clothing
When there could be an accident at any time, extra clothes are a must for your child. And by accident, I don't just mean potty accidents. A spilled drink, food, or sweet on their clothes could be a disaster as well.
On top of that, I recommend placing a shirt in the bag for yourself as well. I cannot tell you how many times I needed a shirt change because I was spilled on, and once I was even puked on!
It is never fun to ride home with puke down your shirt, so at least keep a shirt in your car if you don't want to keep one in your mom bag of essentials!
PRO MOM TIP:  Store your child's clean clothes in one of these bags when inside your purse. That way when there is an "accident" of any kind, the soiled clothing can go in the bag and not get the inside of your awesome mom bag all gross!
2. Diapers or underwear
If your child is not fully potty trained, then definitely make sure you have underwear, diapers, or possibly both in with your mom bag essentials.
Part of making sure your mom bag is stocked with must haves is to make sure you get the max amount of time while you are out of the house with the kids. In other words, you don't want to have to go home from a playdate just because your 3-year-old had a poo poo accident.
Stick a new pair of underwear in your Ziploc and stay at that playdate as long as you can! You need time with other adults as much as your kids need time with other kids!
3. Baby Wipes or Wet Wipes
Wet wipes are versatile at any age. I still keep a pack in my car even though my kids are older. They are great for any sticky messes they get into.
These are my favorite wipes for young kids and older kids too. They are hypo allergenic, unscented, alcohol-free, and use saline so they are gentle on any part of the body.
PRO MOM TIP:  To help keep your mom bag light weight, stick a few wipes into a small reusable bag like this one each evening so you don't have to carry the entire heavy pack of wipes with you.
4. Antibacterial Wipes Are A Must Have In Your Mom Purse
Germs are everywhere, and like most moms, I want to keep my kids as healthy as possible.  Because sick kids are the ultimate amount of work!  So whenever we would leave the park, leave Target, or go to sit down at a restaurant to eat, I would have my kids wipe their hands with antibacterial wipes. 
The wipes tend to be easier for little hands to manage on their own and you do not run the risk of them trying to eat the wipe the way you might if you give them hand sanitizer. These small packs are lightweight for your mom purse.
But as your kids get older, hand sanitizer is also an option to add to your mom bag essentials list.
PRO MOM TIP:  Antibacterial wipes are better than liquid hand sanitizer for little ones.  You run less risk of them putting it in their mouths.
5. Snacks Should Always Be In Your Mom Bag
Do you find your kids having a melt down about 20 minutes after you get where you are going? One reason this could be happening is because of low blood sugar. 
Remember that their tiny bellies cannot hold as much food as ours, and they are twice as active as we are. So they burn through their food pretty quickly.
An easy fix is to carry a few lightweight, nutrition packed snacks for your kiddos. Like these chocolatey Cliff's Bars that are packed with protein and are also delicious.
But if your kids are still to little to chew up the Cliff's bars, these snack pouches will give them the quick boost they need to get you to lunch or snack time!
These strawberry bars were always my kid's favorites!
6. Sippy Cups
I learned long ago, that the heaviest thing in my mom bag was always the drinks. So I started carrying empty water bottles with me to the park, amusement park, and anywhere else we went to help save my shoulder!
These fun print water bottles are my favorite because not only are they cute, but they have their straw attached to the lid so it doesn't ever get lost, they are PBA free, they are lightweight, and they never, ever leak! 
PRO MOM TIP: Want to carry something even smaller? These collapsible cups will free up space in your mom bag use them as a drink cup to get a quick drink at the nearest drinking fountain, or use them as a snack cup with the lid and collapse them when the snack is gone.
7. Bandages and on the go disinfectant spray
A small emergency kit like this one in your mom bag is a total must-have whatever age your kids are. When they are little you know that a Bandage on any booboo does wonders.
And if it is a messy scrape from playground equipment, you will probably want to disinfect it. Did you know you could carry your disinfecting spray right on your keychain? This one was always my go-to disinfectant spray because it has a pain killer in it.
If you want to try to put together your own purse emergency kit, here is the list of what you need:
8. Activity book and crayons
Even if you forget everything else, you need to have some kind of activity for your child to do.
I cannot tell you how many times I have been able to avoid complete meltdowns just buy giving my kids a snack and something to draw on or look at.
These are so easy to come by. Grab that pack of crayons at the next restaurant you go to and stick it in your purse. They are the perfect size so they don't take over your other mom bag essentials. Then, stick a small notepad (like this super thin mini bound notebook) in your purse as well.
On the very first page of the notepad, make a list of all the quick games and songs that would keep your kid's attention.
Your kids can use the notebook for coloring or playing tic-tac-toe. And you can use it to make more lists if needed! Two birds, one stone!
9.  Medications
My son has asthma whenever he gets his spring allergies, so one thing I always had packed in my 'medications pouch' was his inhaler. 
But this pouch also houses some quick remedies like tums, Pepto Bismol Chewables, allergy medicine, and a few extras of my own medications in case I forget to take them in the morning.
10. Mom Essentials
And as usual, mom is last! But the things that mom needs are just as essential, if not more so than the kid's items!  So make sure you put them in your own pouch so you can find your own things really easily!
Wallet – Make sure you have plenty of coins for gum ball machines and such!
Keys – check out my tip below so you can always find your keys! VVV
Phone – Use this instead of pen and paper to make lists and take notes of things you need to do.
Gum – Or mints, whichever you prefer!
Dental Floss – Just in case!
Sunglasses
Hair Ties
Mini Deodorant – These are the cutest things I have ever seen!
Tide Stick – no you can get this mini
Small compact mirror
Phone charger
Flashlight like this one
Swiss arm knife
Tampons – Yeah, you know why…
Tissue travel pack – The kids will always need their noses wiped, that is just part of mom-hood!
Caffeinated water flavoring – Flavored caffeine in your water?  Yes please!  Especially if it gets you through that next hour with the kids!
***BEST PRO MOM TIP***   I learned a great trick for my keys…since I lost them all the time!   I added this mini caribiner to my keychain and now I just hook my keys on the outside of my purse so I can find them easily. No more digging through pockets or trying to find them at the bottom of my purse. This trick saves me TONS of time!
Bag Essentials for Still Older Kids
Eventually, our kids get old enough that they don't need us to carry anything for them! I know, it is sad but true. 🙁
Once that happens, bags that contain everything they need are still essential.  They just become their own bags to carry.

Older kids who are into recreational activities such as dance, gymnastics, band, and sports will need to keep their own bags. They should be packed and ready to go either by the door or in a designated spot in their bedrooms.
Their bags should contain their shoes, uniform, water bottle and anything else they need so they can just grab it and go! Help them create a good bedtime routine of going through their bags and making sure they have everything they need in it for the next day.
What is a Mom Bag Anyway?
When you first come home with your bundle of joy, most of your time is spent at home.  Then you eventually graduate to leaving the house with the baby and carry a diaper bag.
But at some point, your baby will not need all of the same items anymore because they are growing up.  And at the same time, this means that mom gets to trade up for a smaller, more fashion friendly mom handbag!  YAY!
You finally get to pare your mom bag down to less items!
This new mom purse is your new life line when you are out with your kids.
When you are at the park… your mom bag is packed full of mom bag must-haves to keep yourself and your kids in a happy place.
When you go to dinner and the kids are with you, your mom bag essentials are within easy reach hanging from the back of your chair.
When you are running errands, you know you can avoid meltdowns and tears because you came prepared with the essential things you always keep in your purse!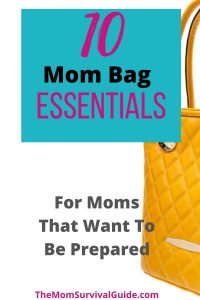 How do I choose a purse as a mom?
Once you have outgrown your diaper bag and don't have to lug 3 tons of baby stuff around anymore, it is time to downsize to a bag that suits your "mom on-the-go" lifestyle.
Any bag that is large enough to fit both your own essentials and your child's essentials is a winner.
I have several purses, but the one I use most often and make sure it is always stockpiled with supplies is my mom bag.
And there are some pretty serious requirements I have for choosing my mom bag.
Make sure it is large enough to fit your mom bag must-haves
While I love the way a nice clutch or cute little black purse looks, as a mom I had to take into account the actual function of the bag on top of the way it looks. The mom bag you choose needs to be large enough to carry all of the essentials on the mom bag essentials list above.
I also like to be "hands free" when I am out with my kids if possible, so if I can find a large tote with a cross body options, that is the best! (though they do not make many of them anymore.  I used to have one from "Thirty One" but they don't make them anymore.)
Pockets lead to better mom bag organization 
Having a few pockets in or around your mom purse can really help you section items off so they are easier to find when you need them.
The more pockets the better in my opinion, but I know that a purse with that many pockets can sometimes start to look like luggage in stead of a purse. So below I talk a little about how to organize your mom bag essentials.
How do you remember to pack and what to pack?
I am forgetful, so I had to figure this out the hard way.  When I was out with my kids and I didn't have the 'ESSENTIALS' my life would stink for the next hour or two with my kids.
Crying kids, kids throwing fits, this is so not what you want.  So here is how you remember to put everything in your mom bag before you have to actually leave the house.
1//  Do it every Sunday
This is a good option if you are normally home on Sundays and have the time to get ready for the week.  You already know you are going to be running errands, going to the park, doing play dates…so pack what you need before the week even starts.
2//  Pack the things to have in your purse the night before
This is a good option if you can get those kids in bed and still have 5 or 10 minutes before your head hits the pillow and you are out for the count. 
3//  Pack essentials to have in your purse in the morning
Maybe you are a morning person (I am most definitely not, I like the first two options).  But if you are constantly up before your kids, then get prepared for the day by looking through your purse and pack it up is a no-brainer!
The form you have selected does not exist.
An organized and awesome mom bag is going to be a lifesaver for you! 
How Do You Organize Your Mom Bag Essentials?
When it is finally time to graduate to that mom bag that is a little more fashionable and a little smaller than your diaper bag, the last thing you want to do is load it up and then not be able to find anything.
Most mom bags are going to function a little differently than a diaper bag for a few reasons.  They are not as big, they do not have separate compartments, and they do not have as many pockets.
But if you organize your mom bag essentials correctly, you are going to be able to access everything exactly the same as when you used a diaper bag.
Find Things In Your Mom Purse Quickly And Easily
The best way to organize the inside of a mom bag is with separate pouches like these.
They are a great way to organize for many reasons:
They have zippers to keep everything inside
They come in many colors so you can designate certain colors for certain essentials
They are waterproof
They are small so you can use as many as you need
The color coding will allow you to associate certain items with certain pouches so you can grab what you need quickly!
For example, use a green make-up pouch for small kid snacks like Goldfish Crackers and protein bars. A red pouch for your mom emergency kit items. And a cute pouch that you adore (like one of these bright beauties) for your own mom essentials!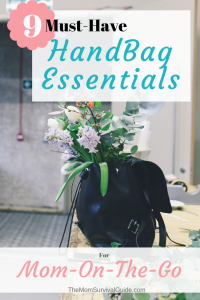 I hope you all got some good ideas about what to pack in those awesome new mom bags!  And if you don't have a mom bag yet and are ready to graduate to one, check out some of these great options from Macy's:
I know you can get organized and have more time to spend with your family! 
'Till my next post, Stay Home, Stay Happy!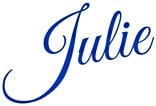 Items You May Like:
Related Posts:
---
---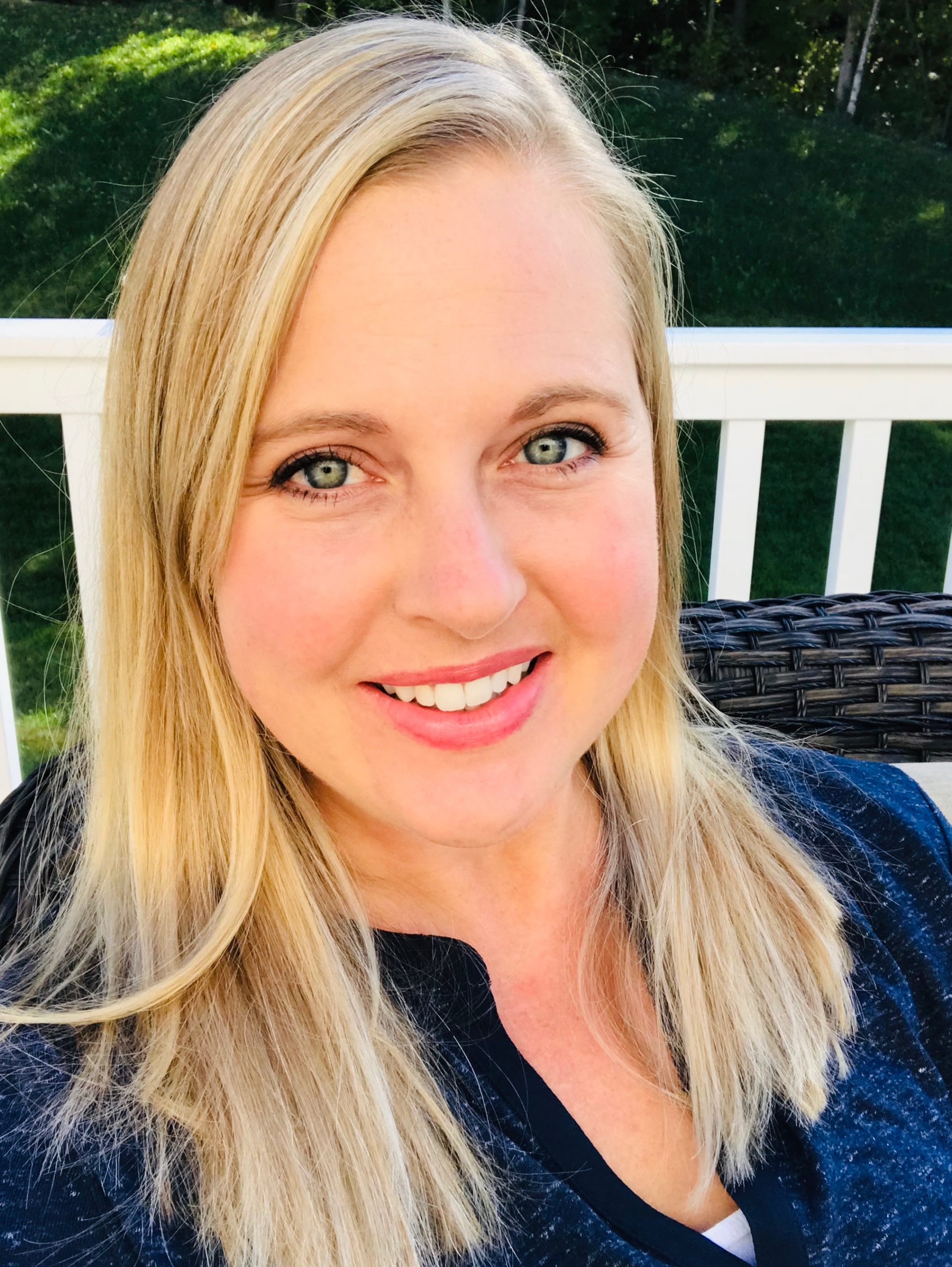 As a stay at home mom myself, I have found ways to keep myself sane and organized while loving what I do …be home with my kids!  After 14 years of being home, I realized other moms may benefit from some of the tips and tricks I have learned over the years.  Join me to learn ways to manage your home and life as a stay at home mom so you can make time to enjoy the best part…family.  Things I love…feeling motivated, Harry Potter, being outside, and digging deeper into my life and my family's life in order to make it better.  I have a Degree in Biology and am also a freelance writer.