If you want to be organized, the best thing to do is make sure you know what should go in your mom purse.
First let me ask you this.  Do you have trouble remembering what you need to take with you when you leave the house?  Lord know I do.
I mean it was one thing before kids, but now, there is so much to remember to take that sometimes it can be overwhelming!
An organized and awesome mom bag is going to be a lifesaver for you! 
And one of my very best tips that has saved me loads of time…Well, you're going to have to read on, but I will give you a hint, it is my "mom pro tip" listed under number 9!
When you are trying to get out the door, the last thing you want to do is have to think about the things you need to take with you for the day or run all over the house looking for the things you need.



Wouldn't it be nice to have your mom bag packed up and ready to go with all the essentials you will need for the day?
***This post contains affiliate link.  You can read more in my Privacy and Disclosure Policy.
When should you stop using a diaper bag?
You have finally graduated from carrying the big heavy diaper bag and lugging it all over the place with half of your house inside.
A well packed and organized mom bag is much smaller and lighter than your diaper bag.  And once you have moved on from the diaper bag (around the age your child becomes potty trained) it is to have a well organized mom bag if you want to be prepared as a mom.
How Do You Choose The Right Mom Bag?
Once you have outgrown your diaper bag and don't have to lug 3 tons of baby stuff around anymore, it is time to downsize to a bag that suits your "mom on-the-go" lifestyle.
Any bag that is large enough to fit both your own essentials and your child's essentials is a winner.
Pockets are a perk, but below I will give you a great tip for organizing the inside of your mom bag whether you have pockets or not.
How Do You Organize Your Mom Bag?
When you downsize your bag, it doesn't mean that you want to just throw everything in and have it all fall to the bottom in a giant mess.



Just like a diaper bag, you want to be able to find things quickly and easily.
The best way to organize the inside of a mom bag is with separate pouches.
If your purse doesn't come equipped with them, you can use makeup pouches!
You can find them at the dollar store for cheap or you can find some on Amazon that are cute and work for you. I don't know about you, but I have so many from the Clinique bonuses that I could stock 5 mom bags!
The benefits of using pouches are they are small and give you the opportunity to categorize the things in your purse.  That way you can get to the items you need faster. –And Yes! It's all about faster!
For example, use a green make-up pouch for small kid snacks like Goldfish Crackers and protein bars. A red pouch for your mom emergency kit items. And a cute pouch that you adore for your own mom essentials!



The color coding will allow you to associate certain items with certain pouches so you can grab what you need quickly!
What Should Every Mom Have In Her Purse?
What A Mom Should Pack For A Toddler:
1. Extra Clothing
Clothes for your kids is kind of obvious since you know there may be an accident at any time.
But a shirt for yourself? This may seem like overkill, but when you are out with your kids and know you won't be home for a while, it is always a good idea to grab an extra shirt to stick in the bottom of your bag.
I am speaking from the experience of being spilled on, puked on and…well…pretty much everythinged on! It is never fun to ride home with puke down your shirt, so at least keep a shirt in your car!
Another great tip for you is to store your child's clean clothes in a gallon sized plastic ziplock. That way when there is an "accident" of any kind, the soiled clothing can go in the ziplock and not get the inside of your awesome mom bag all gross!
2. Diapers or underwear
If your child is not fully potty trained, this is an obvious must.
After spending the week cooped up inside with the kids you want to make sure you get the max amount of time while you are out! In other words, you don't want to have to go home from a playdate just because your 2-year-old had a poo poo accident.
Stick a new pair of underwear in your Ziploc and stay at that playdate as long as you can! You need time with other adults as much as your kids need time with other kids!
[click_to_tweet tweet="A great organized mom bag can make you the 'mom on the go' you want to be! @themomsurvival1 https://bit.ly/2FfgeT1″ quote="A great organized mom bag can make you the 'mom on the go' you want to be! "]
3. Wipes
Wet wipes are versatile at any age. I still keep a pack in my car even though my kids are older. They are great for any sticky messes.
If your kids are toddlers, you are probably going to need them for your poo poo accidents! But you don't need a huge pack of them, just a small travel size pack will do since you don't want to weigh your mom bag down.
Another great option is to stick a few wipes into a plastic ziplock bag so you don't have the entire pack with you.
4. Antibacterial wipes
There is nothing worse than a sick child. Keep them healthy by wiping their hands down in the car after playing with other kids or after an outing. That way when you hand them their snack they are not putting loads of germs in their mouths!
The antibacterial wipes are better than liquid hand sanitizer for little ones. Just to make sure they don't put it in their mouths or anything.
5. Snacks
It is such hard work to play and grow and also be nice if you don't have any food in your stomach.
Yeah, I'm not talking about you mom! Even though that is how we feel a lot of the time!
I mean your kids! They will play better with each other and be in a better mood if you keep them fed and watered!
Quick easy snacks are essential for any mom bag and playdate!
6. Sippy Cups
To save your shoulder and back, just carry the cup around in your bag. When you are out, there is usually someplace that you can fill up a little sippy cup with some water.
Contigo makes a great kid cup with a straw that is attached…SO you can't lose it! And they don't leak! Which is hard to find in a kid cup!
7. Bandages and on the go disinfectant spray
A small emergency kit in your mom bag is a total must-have whatever age your kids are. When they are little you know that a Bandage on any booboo does wonders.
And if it is a messy scrap from playground equipment, you will probably want to disinfect it. Neosporin has an awesome spray that is small enough to fit in a little make-up bag or go right on your keychain! Plus it has a pain reliever built in.
8. Activity book and crayons
Some kind of activity in your bag will save your sanity at some point. You may not need it at a playdate or the park, but one day you will be sitting in a restaurant that has no kiddy activities. Or the airport and you need something for them to do.
These are so easy to come by. Grab that pack of crayons at the next restaurant you go to that has kiddy menus and slip them into your purse (the restaurant just throws them away). Then, stick a small notepad in your purse.
On the very first page of the notepad, make a list of all the quick games and songs that would keep your kid's attention. Your kids can use the notebook for coloring or playing tic-tac-toe. And you can use it for the little list you made! Two birds, one stone!
9. Mom Essentials
And as usual, mom is last! But the things that mom needs are just as essential, if not more so than the kid's items!
Wallet, Keys, Phone, lip balm or gloss, gum, and a tissue travel pack.
I also like to have a little caffeinated water flavor in my purse for those days I just need a little extra UMPH to get through the day!
***PRO MOM TIP*** I learned a great trick for my keys…since I lost them all the time! I added a hook to my keychain and now I just hook my keys on the outside of my purse so I can find them easily. No more digging through pockets or trying to find them at the bottom of my purse. This trick saves me TONS of time!
*** Never take a lovey or super special toy unless you have more than one!!



Mom Car Must-haves:
Once your kids get older, you don't really need to carry a bag everywhere. You can downsize to just a few snacks, some hand sanitizer, and the mom essentials. BUT, you will still need to keep a few essential items in your car.
1. Towel
This may seem weird, but I cannot tell you how many times we have gone for a hike and my kids wind up in the creek or mud puddles.
2. Wipes
Kids will always be kids regardless of how old they are. They will still love picking up rocks to see what is under them, skipping rocks, playing in creek water…in other words, they will always get dirty. My kids still cannot seem to eat ice cream without getting sticky. So a package of wipes in your car is great to have!
3. Water
When your kids get older you don't need a cup for them anymore, but water they can leave in the car comes in handy after a day of playing at the park.
4. Antibac wipes or hand sanitizer
Once your kids are older, they probably won't put their hands in their mouths as often.  So you can wait till you get to the car to give them hand sanitizer or wipes.
5. Snacks
A snack that isn't affected by heat or cold is a good option, such crackers that are in a resealable bag.
Bag Essentials for Still Older Kids
Eventually, our kids get old enough that they don't need us to carry anything for them! I know, it is sad but true. 🙁
Once that happens, bags that contain everything they need are still essential.  They just become their own bags to carry.



Older kids who are into recreational activities such as dance, gymnastics, band, and sports will need to keep their own bags packed and ready to go either by the door or in a designated spot in their rooms.
Their bags should contain their shoes, uniform, water bottle and anything else they need so they can just grab it and go!
I hope you all got some good ideas about what to pack in those awesome new mom bags!  And if you don't have a mom bag yet and are ready to graduate to one, check out some of these great options from Macy's:
I know you can get organized and have more time to spend with your family!  'Till my next post, Stay Home, Stay Happy!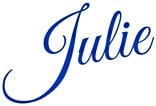 Items You May Like: