Tween Christmas Dresses
Finding Christmas dresses for tweens can be such a headache! Their bodies are changing, their taste in clothing is changing!… and not just once in a while.
Not to mention, that if you try to shop in the "girls" section at the department store, the dresses are likely to be quite young looking. Which mom may still love, but your budding little girl who is now actually considered a "tween" because she is "in between" being a little girl and a teenager, feels very differently about that young looking dress.
Our Favorite Cute Christmas Dresses For Tweens: Picks For 2020
The reason my daughter and I liked this dress for our Christmas Dresses for Tweens list is that it comes in 11 different colors. Colors ranging from red, maroon, black, and white, to blush, champagne, and royal blue. Not only does it come in just about every color, but it also has a little bit of sequins to make it sparkle.
For a tween who is trying to express their own style, this could be the perfect fit. If your daughter is into sparkle, which I know mine is, then this is a great pick.
Finish it off with the fact that the lace gives it a nice sophisticated look and she can choose about any color, and you and your daughter may actually be on the same page for once!
>>Click Here To Buy This Dress
---
>>Click Here To Buy This Dress
A black lacy dress is a great way for a tween to say "I don't want to wear 'little girl' dresses anymore, but I do want to look nice." The lace makes it flashy and fun while also making it less "little girly".
---
This tween dress choice is only traditional because of the color. The rest of the dress reminds me of an Audrey Hepburn style. The cut and the fabric is elegant with a form-fitting top, belled bottom, and a little bit of sheen. The simple neckline still says I'm young, but the whole dress together just screams sophistication. Your daughter can personalize it with her black boots, cute cropped denim jacket.
>>Click Here To Buy This Dress
---
You tween with be both comfortable, a little sparkly, and a little 'not little girl' in this outfit. The red dress gives this outfit a Christmas feeling, but the black leggings and combat boots make her feel a little older and edgier.
>>Click Here To Buy This Dress
---
If your tween likes to keep their Christmas Dress Classic, then this is the dress for them. But they can still personalize it with a denim jacket, and cool boots. Let them take this classic and make it their own.
>>Buy This Favorite Dress Here
---
We put this skirt in the post specifically because it is not a dress. Girls Christmas dresses are sometimes the last thing your tween wants to wear, so why not try a skirt instead? The black and white checked skirt can be dressed up or down. Pair it with a cute tee (winter or Christmas) and Chuck Taylors and you've got an outfit whether it is a Christmas Party or just a fun Christmas outing.
>>Click Here To Buy This Skirt
---
What is one of the hottest colors right now? Ballerina Pink! And this dress does not disappoint! Not only is it Ballerina Pink, but the neckline gives it a sophisticated elegance. Your tween will love not feeling like every other girl at the party who is wearing red, green or hot pink! This would also be a great a formal dress for 13 year olds who are starting to feel older and want to look a little older.
>>Click Here To Buy This Dress
---
On our Christmas Dresses for Tweens list this year, we just had to add this blue Sequin dress. It is beautiful and fancy enough to wear to any Christmas Party without saying "little girl". The mesh overlay look gives this dress a feeling that it is for an older girl, but at the same time, is not showing too much skin. The color contrast is dramatic and makes this tween dress choice an obvious one. The cut is elegantly fitted at the top and belled at the bottom with a nicely cinched waste.
>>Click Here To Buy This Dress
---
An scalloped hemline is very "in" right now according to my daughter. This tween dress choice is great because it doesn't scream "CHRISTMAS"! It would be dressy enough for Christmas, but also many other formal parties your tween may be headed to, like New Years with friends, Valentine's dinner with Dad, or maybe a winter father-daughter dance. If your daughter likes to have a "favorite" dress that she wears everywhere, this may be the one.
And because it is black and white, it will be super easy for your tween to 'tweenify' it with a sparkly cardigan, headband, boots and a cross body purse.
>>Click Here To Buy This Dress
What Is The Age Of A Tween?
The word "tween" is a newer word that has been coined to describe our ever changing daughters. The age of a tween would be considered age 9-12. And while it is a very short period of time in their lives, it is a time of many changes to their personality.
During the tween years, your daughter is normally starting to have more feelings about social acceptance and her appearance. She is possibly starting to notice boys a little more and also is starting to notice what some of the other girls in the class are wearing.
At this point, our little girls are "in between" ages. They still like the things that make little girl clothes fun like sequins, glitter, bright colors, and cute animals. But you may also find they they are starting to turn to older looking presentations of those items and older looking cuts to their shirts and pants.
One of the most drastic changes I noticed with my daughter was when she all of a sudden went from wanting to live, eat, sleep, and breath in her dresses…to not wanting to wear a dress AT ALL!
What Are The Latest Fashion Trends For Tweens
Since our daughters are no longer wearing dresses, what are they wearing? Here are some of the latest fashion trends for your tween daughter…
Anything else they are passionate about …like "Save The Turtles" or a favorite Netflix show.
My own daughter has practically lived in black leggings and oversized hoodies for the last 2 years…thank you Ariana Grande.
How To Talk To Your Tween About The Way She Dresses
Before you storm into your tween daughter's room telling her she HAS to dress a certain way, I want you to think about why it is so important to you.
For a long time, I was really upset that my daughter didn't want to wear dresses anymore. I would get upset that she would not wear a dress to Christmas or Easter. And I would get upset with her because she wasn't doing what I wanted her to.
In reality, I realized I was just upset because she wasn't a little girl anymore that I could dress how I wanted to dress her. I had to accept that she was growing up and that I had taught her to be a strong, confident individual.
Guess what moms…if you teach your daughter to be strong, confident, and to think for herself, is it right for you to take those options away from her when she doesn't do what YOU want her to do?
It is naturally going to be really difficult to live with 2 strong, confident, and independent women in one house (you and your daughter), so if you don't want to butt heads with your daughter for the rest of your life, it is time to start figuring out the right way to talk and relate to her now.
Here are some suggestions:
Relax A Little Bit
Remember that your daughter is still young and still trying to find herself and assert her independence. She still needs A LOT of guidance from you.
Instead of forcing her to where something nice that you want her to wear to a party or special occasion, try helping her to see why this event is important to you and other people at the event so she realizes the importance of the event on her own.
Think Back to When you Were A Tween Or Teen
Can you remember back when you were her age? Maybe not, but I bet you can remember being young and not being taken seriously.
Can you remember a time in your life when someone forced you to be someone you were not because they thought they knew what was best for you?
Now think about how that turned out. Do you resent that person? Do you act like that person now? Do you feel like you would have made different decisions in your life if you had been allowed to?
And here is the big question…Do you want that for your daughter?
Talk To Your Tween About How THEY Want To Be Percieved
So many times we focus on what we want our kids to look like and what we are afraid other people will think of what our children look like.
So back to raising that strong, confident, independent daughter. You need to model that stong, independent confidence for her by NOT CARING what others think about you and your family.
So, what is right for you and your family? The first step to finding out is to TALk to your daughter about how SHE wants to be perceived.
Believe it or not, you, may find out that she is actually wearing the clothing she is wearing for a whole differnt reason than you thought.
Talk to Them About What They Have Beyond Appearance
All of these points for talking to your daughter are super important, but I really feel like this is one of the most important things to work on with your daughter.
Talk to her about all the ways that she is wonderful that have nothing to do with how she looks.
Talk to her about her vibrant personality, her absolutely fabulous ability to make friends, the way she cares for other people and animals, her compassion, confidence, and passion.
Write down all of the ways that your daughter is wonderful and then celebrate those unique qualities that make her special everyday.
How Should A Tween Girl Dress Up?
Now that you have spoken to your daughter and know why she is wearing what she is wearing, it is time to figure out how to get her to dress up!
So here is the kicker. If your daughter only likes wearing things like her Chuck Taylors, oversized sweatshirts and leggings, how do you talk her into dressing up for a party?
You don't want to ask her to not be herself. You don't want to force her to do what you want her to do.
So here is where you talk to your daughter about compromise.
You have already spoken to her about how she wants to dress and wants people to percieve her. You have also aready spoken to her about how important the occasion is and what other people at the occasion will be wearing.
From here, you can talk to her about compromising a little bit for a few days a year. You know, maybe just for those REALLY special occasions like Christmas.
Dear Darling Daughter…
Do you think it would be possible for you to wear something nice that we both agree on if you are also allowed to add some of your own personal touches? You know how important this day is to everyone and I want you to look nice, but I do not want you to feel like you are not staying true to you and your style. How can we come to an agreement on this? How about we look at some clothing together and then brainstorm some good ways for you to personalize it.
Keep an Open Mind
Mom, you are going to have to keep an open mind on this. She may very well agree to a dress, but it may be that she wants to wear leggings and Chucks with it…TAKE THE WIN! You got her to wear a dress!
Some Good Stores For Tweens
Since your daughter is in between ages, it also feels like she is in between appropriate clothing stores and department store departments.
Many of the clothes that come to the department stores are ordered for the younger girls who mainly shop in that department and still like flowers and butterflies. Unfortunately, the store will stock that flower and butterfly garment from size 5 through size 16, meaning that is what your daughter has to choose from.
Then you could try to move into the stores that stock older looking clothing like American Eagle, H&M, Abercrombie, but many times you will find that your daughter is …1) not big enough to wear the sizes 2) not quite there yet on the fashion front…they still like their glitter and and animal shirts remember?
I can give you some stores to try, but finding the right dress up outfit for a tween is sometimes like finding a needle in a haystack.
There are affiliate links on this page. That means that if you click on a link I will get a small amount of money if, and only if, you decide to make a purchase. There is no additional cost to you.
But here are some good stores to try:
Christmas Dresses for Tweens
Since Christmas is so close and it is one of the most photographed holidays shared with your family dressed up, my daughter and I decided to look at some choices for Christmas dresses that would be easy for your daughter to customize.
All of the choices in this post range from simple to fancy, but they all were chosen with tween individuality in mind. Plus, all of these tween dresses are sized from 7-16. So they are not for the little girls.
The tween years are a time when your daughter is starting to express her own style and wants to be an individual. The tween dresses on this page either come in many colors, are a different color than red altogether, or are able to be individualized for your tween's tastes and personal comfort zone.
---
Understanding tweens as their fashion sense changes can be difficult, but hopefully, this post of dresses will help you get your shopping finished for this Christmas! Show your tween the post, click on the one you want and buy it… You're done with that! Check it off your list!
Hope you have a Merry Christmas and a Happy Holiday Season!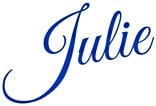 P.S. Share this post with other women you know who are struggling to understand tween fashion! Or pin it so you can refer back later!
Related Posts:
---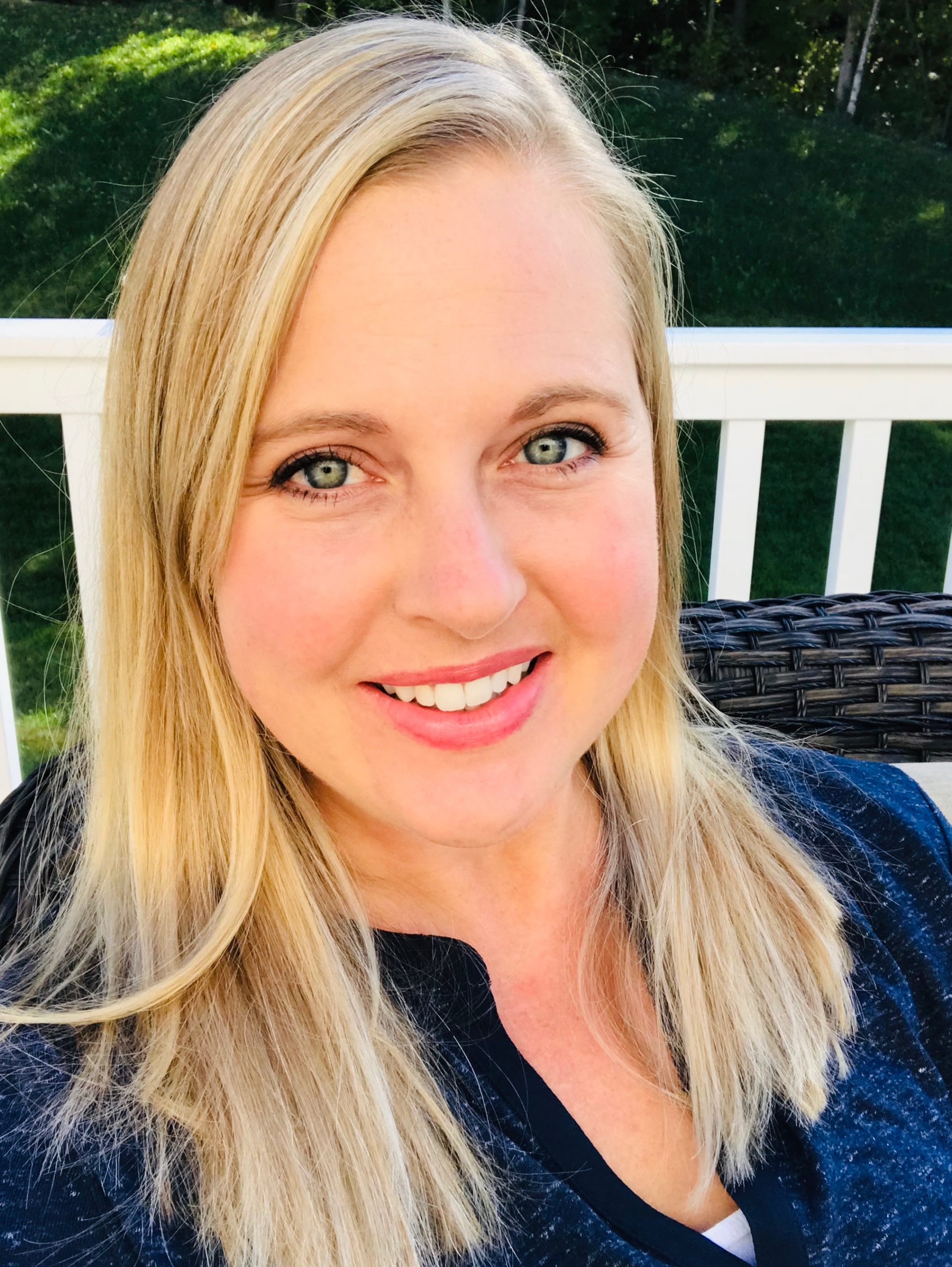 As a stay at home mom myself, I have found ways to keep myself sane while loving what I do …be with my kids!  For this reason, I decided to become a professional organizer to help moms like you run their homes more efficiently.  Join me to learn ways to declutter, get organized, and manage your home better as a mom.  Things I love…feeling motivated, Harry Potter, and digging deeper into my life and my family's life in order to make it better.